Wine is my key for the door to the labyrinth that is the world!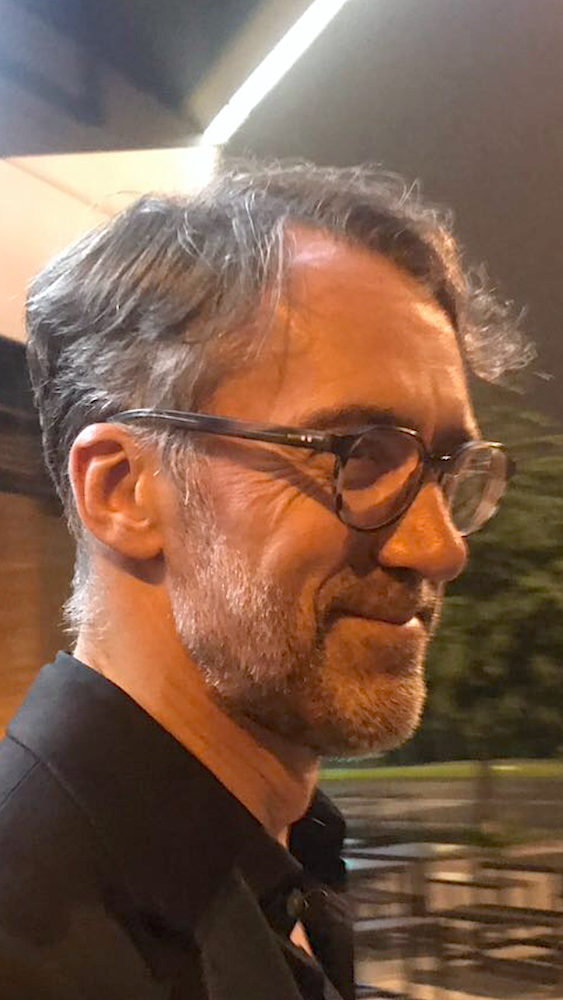 Photograph by Alexandra Stellwagen
Follow me on twitter at: https://twitter.com/PigottRiesling
Follow me on Facebook: https://www.facebook.com/profile.php?id=100010740998880
NOTE: The above photograph is very recent, but the autobiographical text below, while entirely correct, is now well behind recent developments and – finally! – will shortly be replaced. Please be patient!
I keep getting asked the same questions and I have to admit that the most frequently posed one – how did you get into wine? – often bugs me, because I find it boring giving the same answer every time. However, I'm too committed to truth to just make up a new answer each time as Andy Warhol did when asked for his life story. Honestly, I'm not trying to dodge that question, but before we get to it I have to tell you about the second most frequently posed question that also used to bug me, but no longer does: which is your favorite wine?
I used to try and answer this precisely, which meant that every time I was asked which my favorite wine is I had to think out what the new answer was, because I kept on discovering new wines that excited me. Then, I realized I could answer the question more generally and this would also be more honest. Now my answer to the second frequently posed question is always the same: the next exciting wine I discover. That wine could come from anywhere and be made from any grape variety, be red or white, sweet or dry, anything else it wants to!
Striving to be this open for the new and unexpected is really the core of what I do. I want to know what's happening in America, Europe, and the world of wine as a whole. I don't want to discover that my gaze has become fixed on the rear view mirror staring at what once was, or rather at a piece of the past that fits within the narrow frame of that mirror. I have a thirst for wine and for truth, and because we live in an interconnected world the truth in wine leads me to many other truths. The view through the front windshield is so much bigger than that through the rear view mirror, and focusing on it made me who I am today. Why think backwards?
Back in June 2014 this attitude (a small word for what it actually is) made me the author of BEST WHITE WINE ON EARTH –The Riesling Story that will be published in paperback by Stewart, Tabori & Chang in New York Wine City (NYWC). Now, in September 2015, it is making me not only the author, but also the publisher of ROCK STARS OF WINE AMERICA, a series of short e-books that tell the stories of the underground rock star winemakers of America. #1 is an outrageous exception to that rule telling the story of my first close encounter of the third kind with America, which is the backstory to the entire series.
I was in my early twenties and a student in London when I began writing about wine. It was often more interesting than my studies and I was paid for doing it too. When my first articles were published in Decanter Magazine in 1984 I was beginning studying for a masters degree in cultural history at the Royal College of Art (RCA) and had no idea that this "sideline" would become my whole life after I graduated in July 1986. Within a few years I'd moved to Berlin, where I became fluent in spoken and written German. Since September 2001 I've been the wine columnist of the Sunday  Frankfurter Allgemeine Zeitung, Germany's equivalent of The New York Times. Between 1994 and 2010 I published a long string of wine books in German, none of which were translated into English and awareness of my work in the English-speaking world slumped during this period as a result of that.
That didn't depress me though, and thirty years after I started on my current path I feel like I'm only just beginning. That feeling certainly helped me change course dramatically late in 2012 when I began spending a lot of time in NYWC in order to write BEST WHITE WINE ON EARTH from the Big Apple perspective. The very extensive traveling I did within America since arriving in NYWC was the decisive factor in making me take the decision late in 2014 to proceed with the ROCK STARS OF WINE AMERICA project. However, it took a while to figure out that publishing these stories as a series of episodes in the e-book format was the right way to do this. Shaking off outdated media and business models is not an easy process when you've been committed to them for decades.
I frequently ask myself is if I decided to do all this or if the Great God of Wine selected me to walk this path for Him? There was a moment at the launch of one of my German language books at Frankfurt Airport on the April 1st 2005 when I suddenly began believing in the Great God of Wine. You see, the only alternative was that I personally shut down the entire airport and the connecting railway stations for 23 minutes causing a major fire alert! Even the most rational people in the room started to doubt that there was a normal explanation for all that.
Either way, I now owe you an answer to that most frequently posed question that sometimes bugs me. I wasn't quite 16 years old and on a school language exchange with a family in the city of Ludwigshafen on the Rhine. When I arrived the jovial father of my exchange partner showed me around the family home. The kitchen was the last stop and that's where it happened. He swung open the fridge to reveal rows of wine bottles and uttered a magical word that instantly became part of my German vocabulary: Selbstbedienung (self-service). I did consume generously and without ill effect, and among those wines were my first Rieslings. In retrospect that set me on the course that brought me to where I am today.