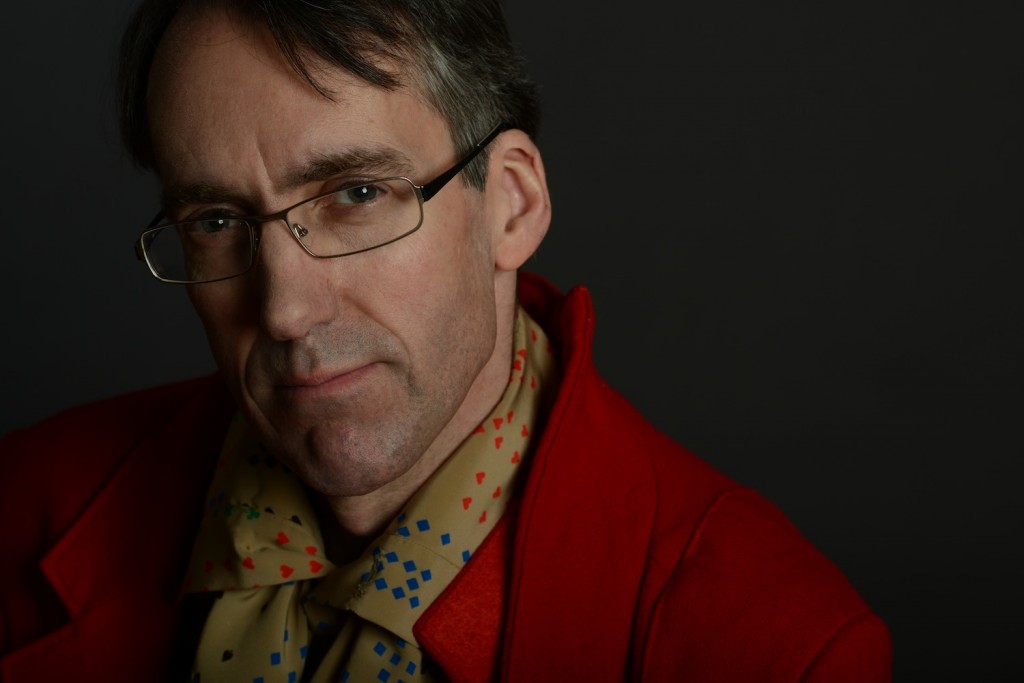 Photo by Bettina Keller
I keep getting asked the same questions and I have to admit that the most frequently posed one – how did you get into wine? – often bugs me, because I find it really boring giving the same answer every time. However, I'm too committed to truth to just make up a new answer each time as Andy Warhol did when asked for his life story. Honestly, I'm not trying to dodge that question, but before we get to it I have to tell you about the second most frequently posed question that also used to bug me, but no longer does: which is your favorite wine?
I used to try and answer this precisely, which meant that every time I was asked which my favorite wine is I had to think out what the new answer was, because I kept on discovering new wines that excited me. Then, I realized I could answer the question more generally and this would also be more honest. Now my answer to the second frequently posed question is always the same: the next exciting wine I discover. That wine could come from anywhere and be made from any grape variety, but because of my long-term passion for the wines of the Riesling grape it is more frequently a Riesling than anything else.
Striving to be this open for the new and unexpected is really the core of what I do. I want to know what's happening now on Planet Riesling and in the world of wine as a whole. I don't want to discover that my gaze has become fixed on the rear view mirror staring at what once was, or rather at a piece of the past that fits within the narrow frame of that mirror. I have a thirst for wine and for truth, and because we live in an interconnected world the truth in wine leads me to many other truths. The view through the front windshield is so much bigger than that in the rear view mirror, and focusing on it made me who I am today.
It made me the author of BEST WHITE WINE ON EARTH –The Riesling Story that will be published in paperback by Stewart, Tabori & Chang in New York Wine City (NYWC) in June of 2014. I've published many books on wine, but for the last twenty years they almost all appeared only in German. This is my first English language book in almost a decade, and I can't tell you how glad I am to be back in my mother tongue! I've been away from it for far too long.
I was in my early twenties and a student in London when I began writing about wine. It was often more interesting than my studies and I was paid for doing it too. When my first articles were published in Decanter Magazine in 1984 I was beginning studying for a masters degree in cultural history at the Royal College of Art (RCA) and had no idea that this "sideline" would become my whole life after I graduated in July 1986. Within a few years I'd moved to Berlin where I became fluent in spoken and written German. Since September 2001 I've been the wine columnist of the Sunday  Frankfurter Allgemeine Zeitung, Germany's equivalent of The New York Times.
I'm now 53 years of age, which is the same age that Robert Mondavi was when he founded the Robert Mondavi Winery in Napa Valley back in 1966. Thirty years after I started on my current path I feel like I'm just beginning and can really identify with him. That feeling certainly helped me change course dramatically late in 2012 when I began spending a lot of time in NYWC in order to write BEST WHITE WINE ON EARTH from the Big Apple perspective. I frequently return to Berlin and some of my book was also written there, but NYWC provided the decisive input for it.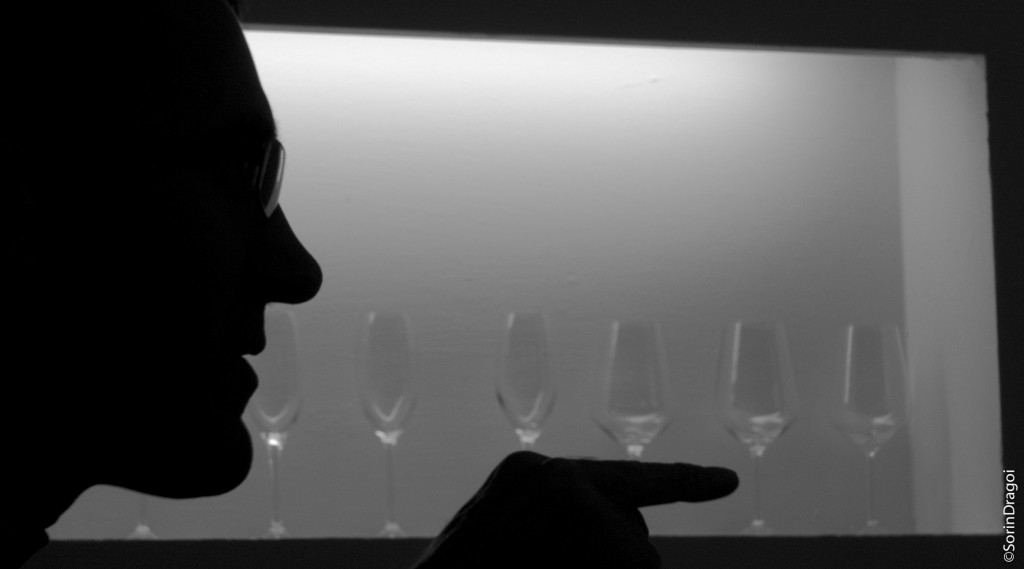 Photo by Sorin Dragoi
Every story has a backstory, and that of BEST WHITE WINE ON EARTH goes back much further. On February 1st 2012 I arrived in Adelaide, Australia for the first research trip gathering new material for the book. From OZ I continued on to New Zealand to complete my research on that Riesling continent. After my return to Europe I visited all of the winegrowing regions of Austria and Germany that are important for Riesling (frequent destinations for me since decades) yet again to be up to date about with the massive changes on my favorite grape's homeland.
In 2013 I concentrated my research on the wine regions of North America where a serious amount of Riesling is grown, travelling to the Finger Lakes/NY, Niagara/ONT, the Old Mission and Leelanau Peninsulas/MI, the Okanagan Valley/BC, the Columbia Valley/WA, the Willamette Valley/OR and from the Anderson Valley/CA south to Santa Barbara/CA. Everywhere I went I found that Riesling was on a roll and slowly I realized that there was now also a United States of Riesling; now the second largest Riesling producer behind Germany.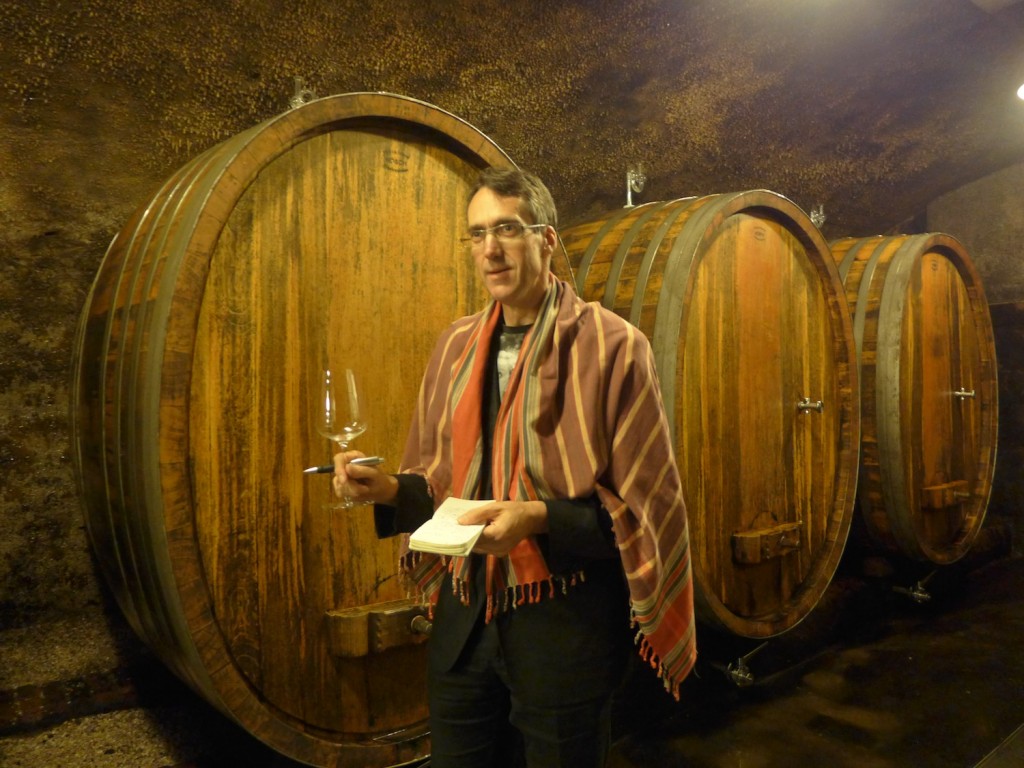 However, that's only the latest chapter in the open-ended global research project I began during the 1980s. It was also then that I first visited NYWC and fell in love with the city. It was a very different world and a very different wine world back then. During the early 1980s the Cold War reached its last terrifying high point, and the current global wine boom began. However, at that moment Riesling was experiencing a short but ugly Dark Age. As a New Zealand winemaker recently said to me, "there was a temporary loss of Riesling". I was in the right place at the right time to experience the initially slow return of Riesling from that low point, then the dramatic acceleration in its ascent during the last five years.
There's a question I frequently ask myself, which is if I decided to do all this or if the Great God of Wine selected me to walk his path? For a long time it certainly looked like I was some kind of crazy wine prophet in the wilderness, but now it sometimes seems like I made an inspired choice due to Riesling's enormous recent gain in popularity. There was a moment at the launch of one of my German language books at Frankfurt Airport on the April 1st 2005 when I suddenly began believing in the Great God of Wine. You see, the only alternative was that I personally shut down the entire airport and the connecting railway stations for 23 minutes causing a major fire alert!
Either way, I now owe you an answer to that most frequently posed question that sometimes bugs me. I wasn't quite 16 years old and on a school language exchange with a family in the city of Ludwigshafen on the Rhine. When I arrived the jovial father of my exchange partner showed me around the family home. The kitchen was the last stop and that's where it happened. He swung open the fridge to reveal rows of wine bottles and uttered a magical word that instantly became part of my German vocabulary: Selbstbedienung (self-service). I did consume generously and without ill effect, and amongst those wines were my first Rieslings. In retrospect that set me on the course that brought me to where I am today.  Of course, you can also find the full-length version of that story in BEST WHITE WINE ON EARTH – The Riesling Story.