BEST WHITE WINE ON EARTH – The Riesling Story is on its way! 
"Fulfilled with meaning / let's sip the Riesling"
Theophilus London, 'Flying Overseas' (from the EP 'Lovers Holiday', Warner Bros, 2011)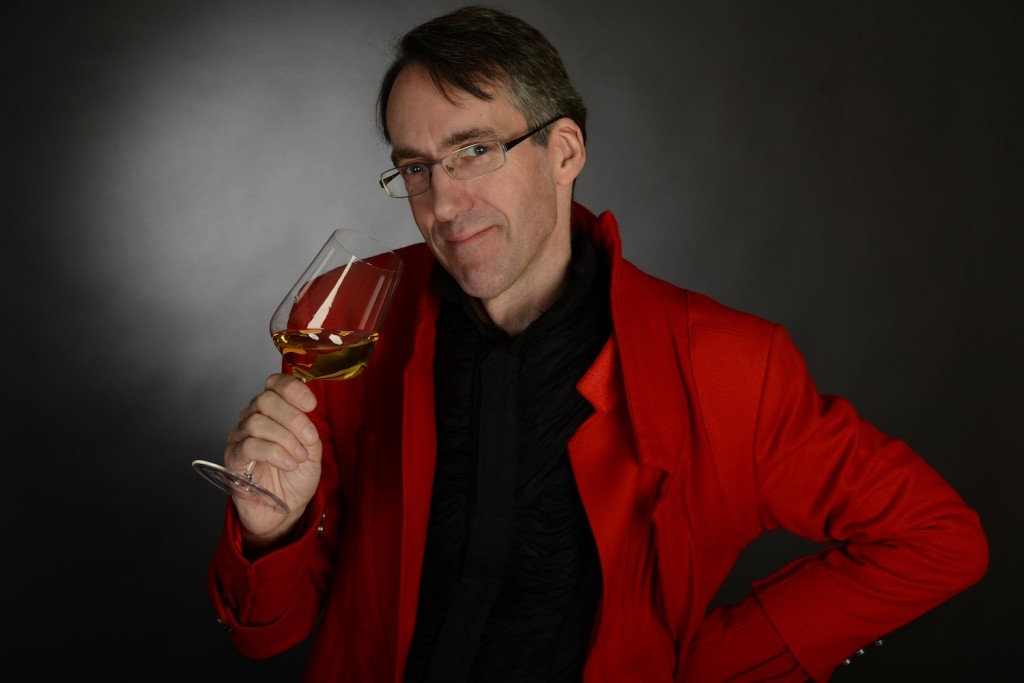 I just delivered the corrected copyedited manuscript for BEST WHITE WINE ON EARTH – The Riesling Story to Stewart, Tabori & Chang (Abrams Books) here in New York Wine City (NYWC) after four extremely strenuous months during which it was on my mind almost every waking moment and also crawled into some of my dreams. Those of you who've been following my blog for some time are well aware that this book grows out of this blog, and have some idea of what to expect when the book appears, at the latest on June 21st 2014 in time for the beginning of the Summer of Riesling 2014. I promise that it is packed full of surprises for everyone.
During the 19 months since this blog took its present form it's enabled me to discover a great deal of about Riesling, wine and our world which I didn't know before. I've passed on as much of this as I could to you and posted dozens of your comments, some of which were not only interesting, but also of a high artistic standard. The last year involved a lot of travel, most spectacularly the Riesling Road Trip which began in Venice Beach/LA on June 19th and went all the way to NYWC by a route that took the team and I through a thousand miles of desert and scrub. Many of you saw our strange vehicles and some of you were able to enter the belly of our Great Riesling Whale (a shipping container customized as a designer tasting room) to enjoy some fine German Rieslings with us!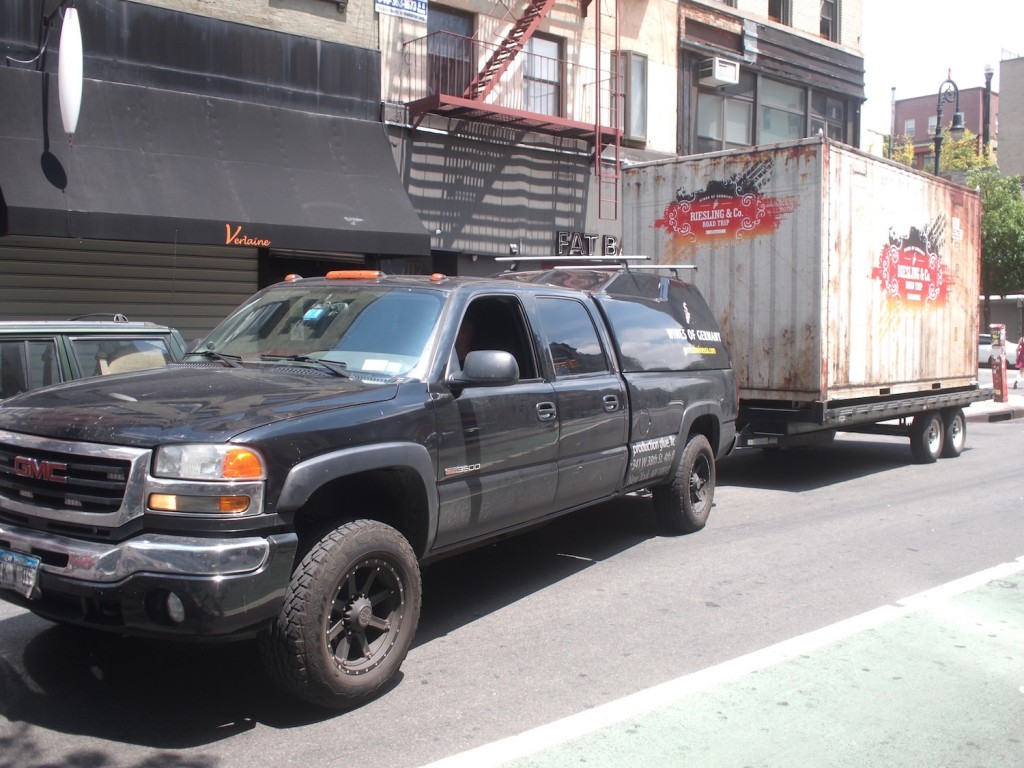 Until recently I told the story in words and still pictures, but the video I filmed in New York, Berlin and the Rhine Valley last year, Riesling Return Ticket: Berlin – New York, has changed all that. Just click on the link below.
http://www.youtube.com/watch?v=DhOm5OsOt0k&feature=youtu.be
It is only a beginning though, a trial run for the movie I began shooting at my party at American Flatbread TriBeCa on the evening of January 22nd, the forth shoot just took place at various location on and around the Williamsburg Bridge in Brooklyn/NY on June 28th. The film now has a title: Watch Your Back – A Riesling Movie. I shot a slew of footage for it during the Riesling Road Trip, much of which looks pretty good and some of which looks pretty crazy. There is still much work to be done on this project though. My goal is to release Part One of the two part movie on the evening of June 20th when the Summer of Riesling begins and BEST WHITE WINE ON EARTH – The Riesling Story is ceremoniously pushed out into the Big Wide World. All of these projects are expressions of the great and omnipresent RIESLING SPIRIT. 
Although difficult to pin down, the Riesling Spirit is inclusive and democratic, rather than exclusive and snooty. The white wines of our favorite grape are incredibly diverse, not only in type (sweet, dry, light, powerful), but also in aroma and flavor. From Alsace/France to Australia via Austria Riesling grows alongside other grape varieties. These are as varied as Pinot Gris (Alsace), Grüner Veltliner (Austria) and Syrah/Shiraz (Australia). For these reasons, and because enjoying Riesling encourages open-mindedness, we also enjoy a great many other wines. However, we keep on coming back to our favorite grape, because there's nothing else like it.
The goal of this site is to expand our experience and understanding of Riesling not by small increments, but by leaps and bounds. The Great Riesling Story is bigger than any of us realize. Let's reach out together and grasp it now! The Stuart Pigott Riesling Global logo proudly hangs from the masthead as a proclamation of my determination to follow the trail wherever it leads me regardless of the investment in time, energy and money. May the Riesling Force be with You!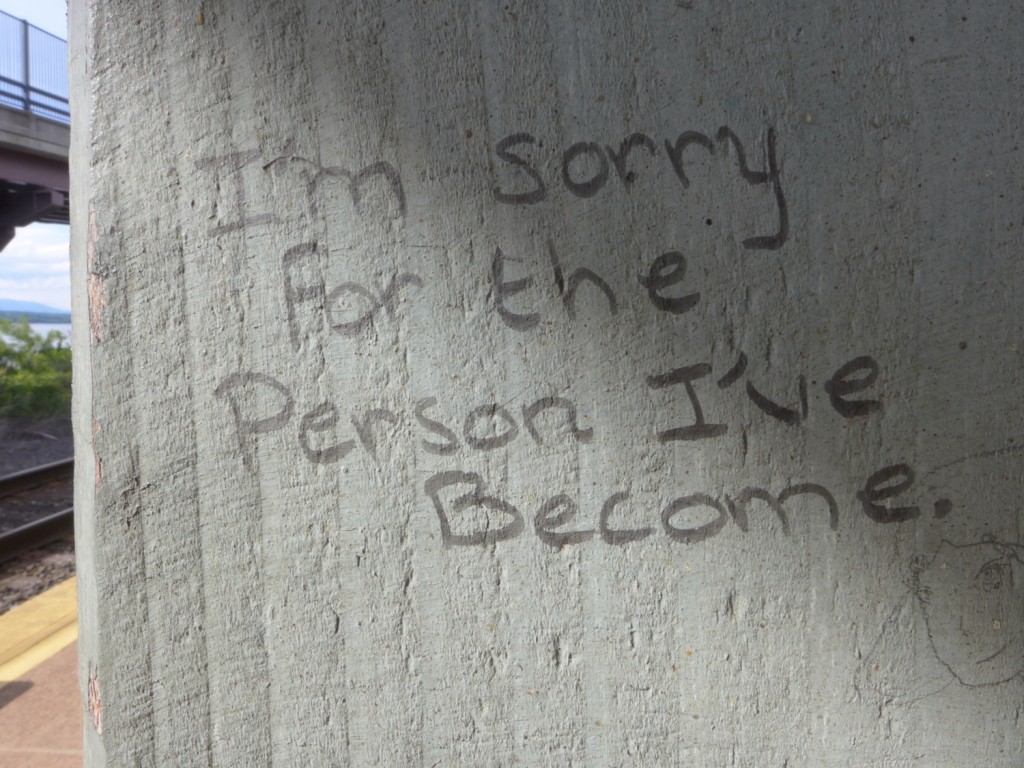 Don't forget that alcohol is a drug and Riesling contains alcohol!
Stuart Pigott, NYWC, December 12, 2013.
Photograph at the top of the page by Bettina Keller (February 2013), and at the bottom of the page by Yours truly in New Orleans during the Riesling Road Trip.