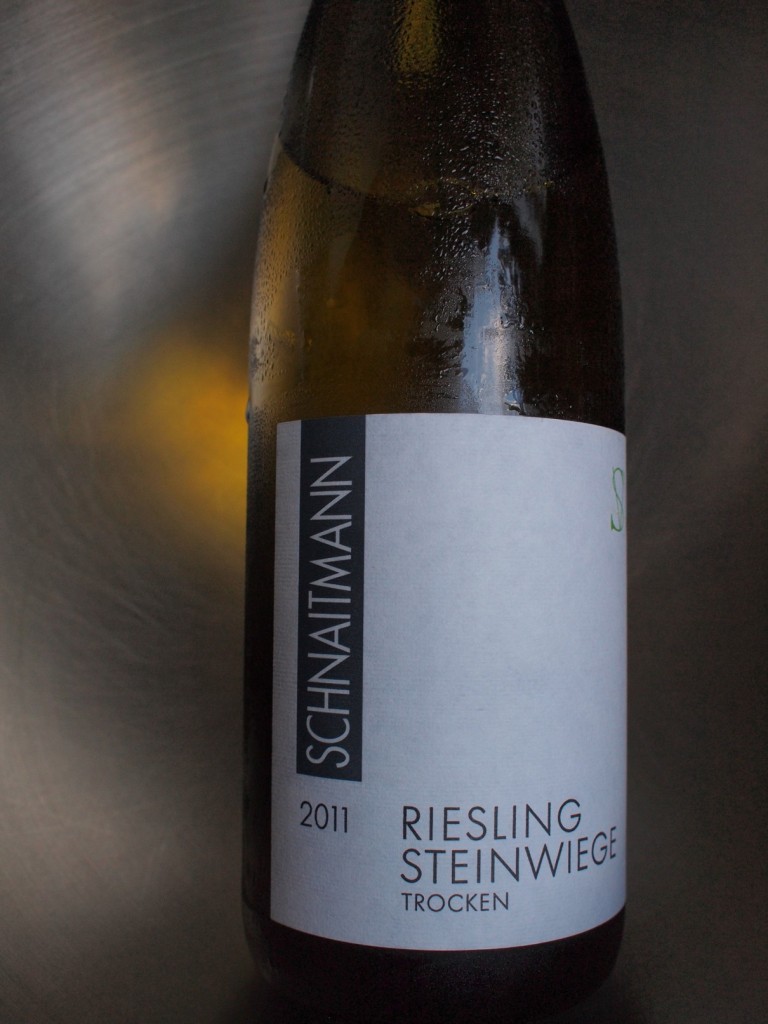 2011 "Steinwiege" Riesling trocken
Schnaitmann
€ 8.60
Riesling from Württemberg? Surely the Mosel, Rhine and Nahe – the three valleys often declared to be the Homelands of Riesling – have enough exciting wines to offer that it isn't necessary to go to a leafy suburb of Stuttgart – the Homeland of Mercedes Benz – to find a good Riesling? The other reaction I frequently hear to recommendations like this one is blunter: huhh? I take that to mean are you serious?Possibly also how do you spell that? But then when they taste the wine there's a sudden switch to Wow!

The truth is that the Great God of wine did not ordain that Riesling may only achieve greatness on stony soils in those Three Holy Valleys, and there are many other places in Germany and elsewhere on Planet Wine that my favorite grape can give great wines, also in Württemberg. The first prerequisite for this is that the climate and soil are suitable, the second that the winegrower adapt cultivation of the vine and making of the wine to those specific conditions.
That's what Rainer Schnaitmann has been doing since he completed his studies at the wine "uni" at Geisenheim/Rheingau, returned home to Fellbach in 1997 and resigned from the local co-operative in order to go solo as a winemaker. It didn't take him long to crack how to make great red wines and stunning Sauvignon Blanc pretty fast and now he has nailed Riesling. This is as racy and minerally-spicy a dry Riesling as you'll find anywhere in the Holy Valleys: Wild Thing, you make my heart sing!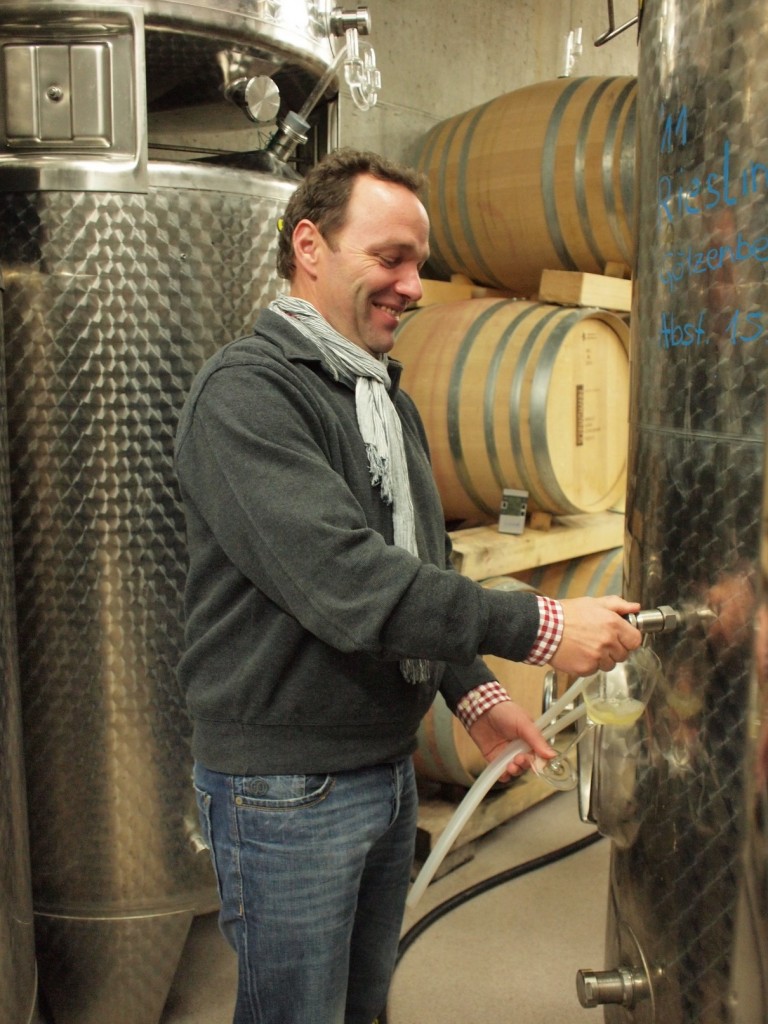 2011 "Steinwiege" Riesling trocken is € 8.60 from
Weingut Rainer Schnaitmann
Untertürkheimer Strasse 4
70734 Fellbach/Württemberg
Tel: (49) / 0 711 57 46 16
Email: info@weingut-schnaitmann.de