FINALLY, WE MADE IT!!!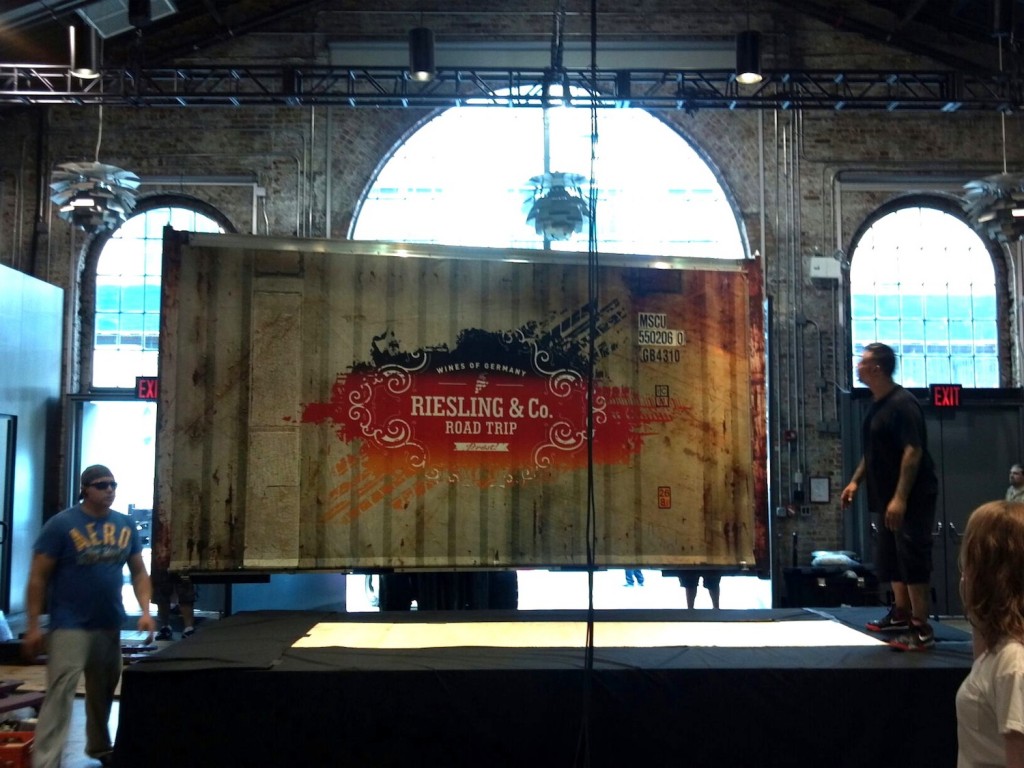 As you can see the Riesling Road Trip made it to Manhattan and by some miracle we were also on time. How could that possibly function? I still don't understand it that once again I've got both feet firmly on the ground in Manhattan after more than a week of being welded to the seat of an automobile (sometimes night and day). Until just a few minutes ago I felt like one of the pieces of fast-food trash or fragments of styrofoam which have been rattling around our GM Suburban since we left LA last Wednesday. However, almost every day began this way, and each time our journey and tastings energized me. There were also some playful hours like the one in Birmingham/Alabama during which the picture below of our driver Devin and I with Spätburgunder from Huber in Baden in our glasses was taken.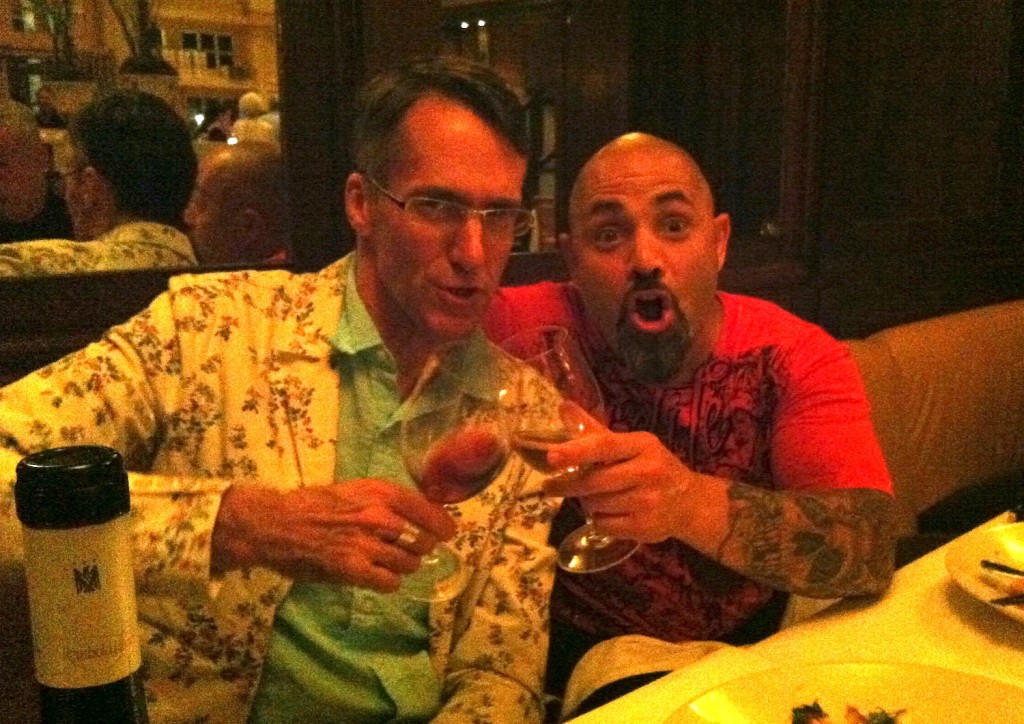 Dazed and confused from many thousands of miles of travel right across America we Riesling Road Trip survivors just rolled into Manhattan and this divine madness came to an abrupt end. Last night (see below) we gave our last tasting next to a Washington DC sidewalk. But, let's complete the story before euphoria overcomes me. Last night we gave our last tasting next to a Washington DC sidewalk (pictured below). The entire thing was of questionable legality, but it wasn't our fault that two cars illegally parked in our space in front of the restaurant where we would have been on the right side of the law. They left us no alternative, but to move down the street and thankfully neither the local cops or the secret service didn't spot us.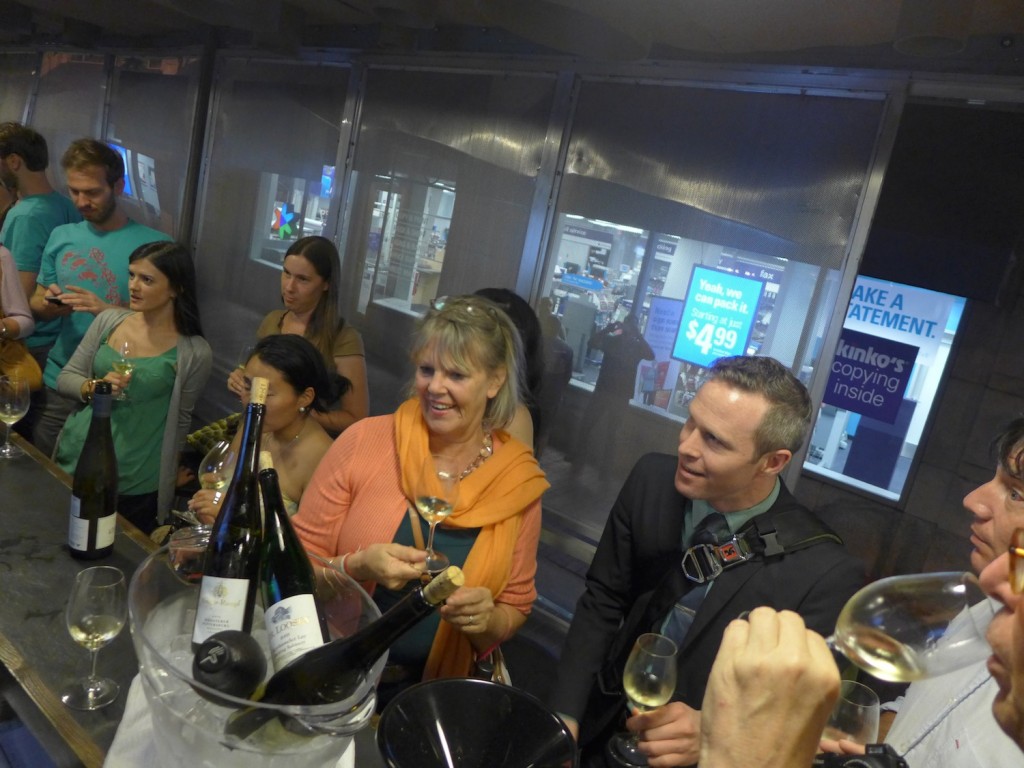 None of this mattered to the great group of somms and other wine professionals who became the last group to enter the belly of our Great Riesling Whale for a tasting (see below). Like a rock group on the final night of their tour Paul Grieco and I threw everything we had at it and they loved it. One young somm even asked me if she could work for me. I said she could if she'd start unpaid, a demand which saved me from having to start playing the role of employer. Then the super-exotic,enormously rich, but beautifully balanced 2006 Wehlener Sonnenuhr Riesling Auslese from S.A. Prüm in the Mosel blew everyone's minds.
Now I've got the time to draw a few initial conclusions. On the practical side, and a project of this kind stands or falls on practicality,  a schedule which was barely feasible was made to work thanks to the indomitable spirit of Irene Vagianos (pictured below) Andrea Davidoff from Wines of Germany in New York. They threw themselves at this thing as if their lives depended upon it and never demanded thanks for that, much less a moment in the spotlight. They also kept their cool when we were suddenly confronted with serious problems. I found that seriously amazing. Our drivers Devin and Alfonso never complained although the demands upon them were enormous. Hats off guys!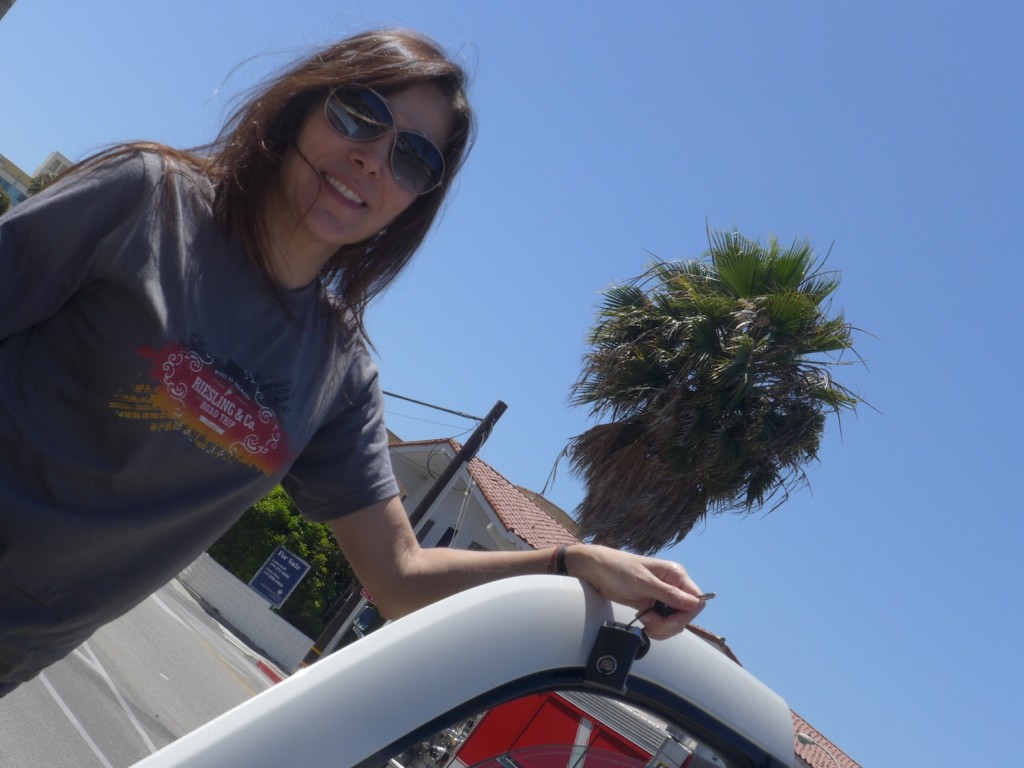 Perhaps the most important thing about the string of tastings we held was that we reached a bunch of important people in the American wine scene who almost certainly would never have come to a tasting in New York or San Francisco. Our unusual set-up certainly made a big impression on most of our guests, and the form of direct eyeball to eyeball communication (with a bunch of serious content) we cultivated within that framework was also welcomed with open arms by nearly all our guests. We reached out to people and we actually reached the great majority of those people too. The Riesling Spirit was everywhere we were, the agents of the Bullshit Chardonnay lobby didn't manage to intimidate us as I feared they might, and somehow we managed not to get arrested anywhere!