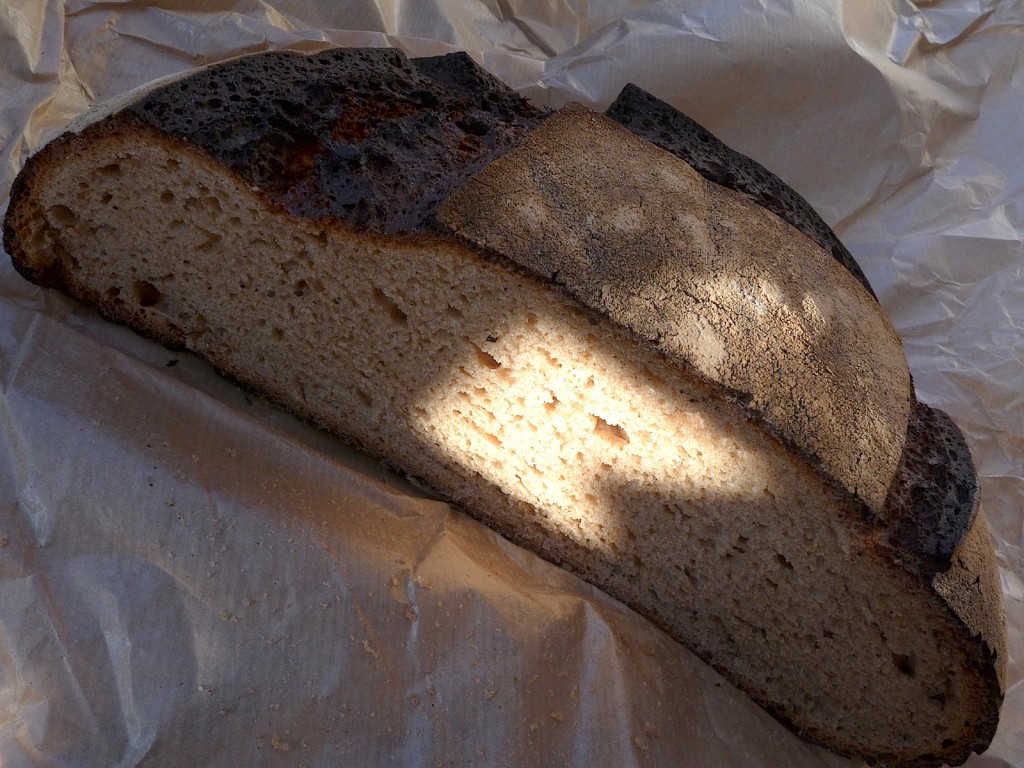 Normally I'm really good on dates but not for this story, because I didn't consider it anything even vaguely resembling a story until long after it all happened and consequently didn't take notes. This picture shows half a loaf of "Rundling" bread baked in the wood-burning oven at the Soluna Bakery in the Gneisenauer Strasse/Berlin-Kreuzberg. That ray of sunlight striking it makes the picture more dramatic than it would otherwise be, but also seems appropriate to me, reminding me of the words of Leonard Cohen song 'Anthem', "there is a crack in everything / that's how the light gets in".
That wood-burning oven has a special meaning for me, because I was present at its first firing. I had naively imagined that Ursula Heinzelmann and I were amongst a big crowd of guests who had been invited to this evening and it therefore didn't seem to matter that we also attended a wine tasting at the residence of the Portuguese ambassador in Berlin the same evening. It must have been between 2002 and 2006, because that's when Joao de Vallera was Portuguese ambassador to Germany and staged many such tastings and dinners featuring Portugal's best wines. Exceptionally, this time after the main course we made our apologies and left before some of the best wines had been served. When we got there the windows of the Soluna Bakery were all sealed up with brown paper and I imagined that a big and noisy crowd must be behind them. The shock when we stepped through the door was great, for there were Peter and his then girlfriend standing next to the blazing oven waiting for us. Nobody else was anywhere to be seen.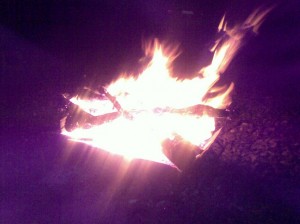 Of course,  it was immediately obvious that this was some kind of ritual for which Ursula and I had been selected. If I remember right (perhaps some traditional baker who reads this can correct me on the order if it's wrong), first Peter threw a handful of wheat into the oven, then followed a handful of rye, a handful of salt, then finally a glass of wine. He then asked each of us had to write a wish on a piece of paper without any of the others seeing, fold the paper and throw it into the fire. Peter told me that I should never reveal what I wrote on that piece of paper. However, I will say that it wasn't difficult for me to think up my wish, because I was then reading a lot of Buddhist writings. They encourage you to think of others, if possible all other sentient beings (human and animal), since they all experience pleasure and suffer, just like you do. Then we ate and drank and very quickly the large room seemed full of life…
Reading these lines I can't help feeling that although I've accurately described what happened this doesn't get over very well the most important thing about that night. What's missing is the feeling I had that something like this had happened at the first firing of bread ovens for centuries and possibly many thousands of years. There was also a more vague feeling that in spite of the rampant industrialization of bread baking in the West this was a ritual that would be repeated long after we were all dead, and possible also thousands of years in the future. Apart from at various ritual celebrations of completed wine harvests I never had that feeling anywhere else.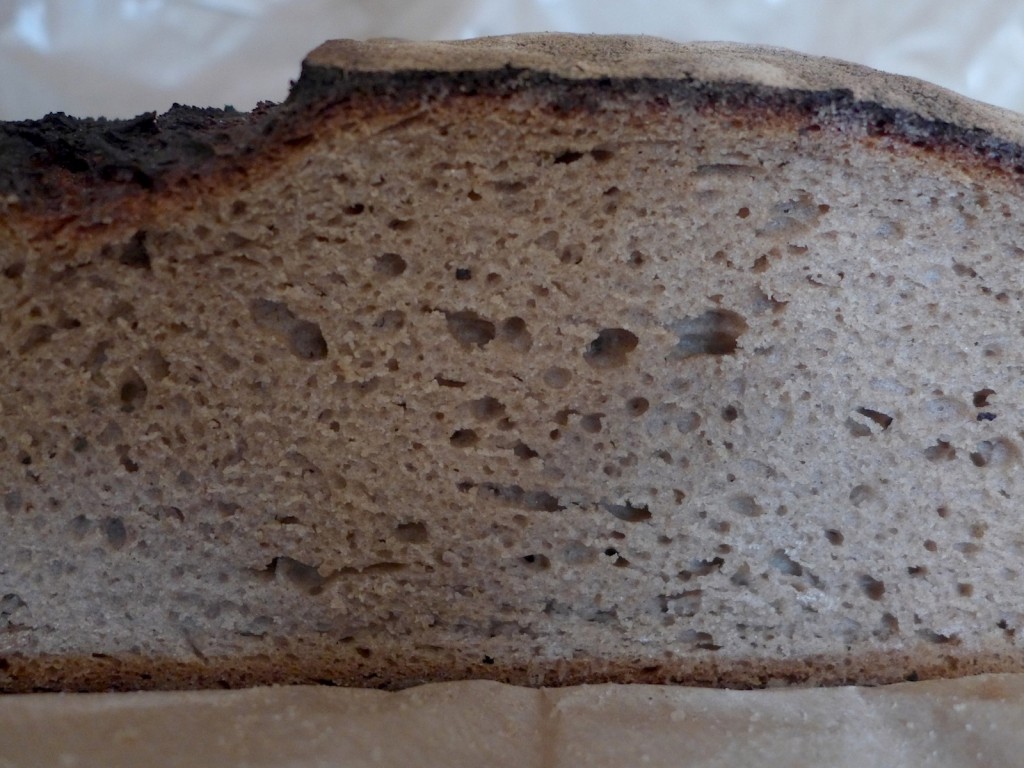 It makes my heart feel heavy to tell Peter's story and I can therefore only manage a few things in each posting, which means that this has inevitably become a series. Those of you waiting for a wine of the month will not be disappointed though. I am waiting for a particular bottle to arrive in Berlin in order to have a photograph of it to show you as I usually do with my wine's of the month. Please be patient, and don't forget that the best is still to come, because, "there is a crack in everything /that's how the light gets in".