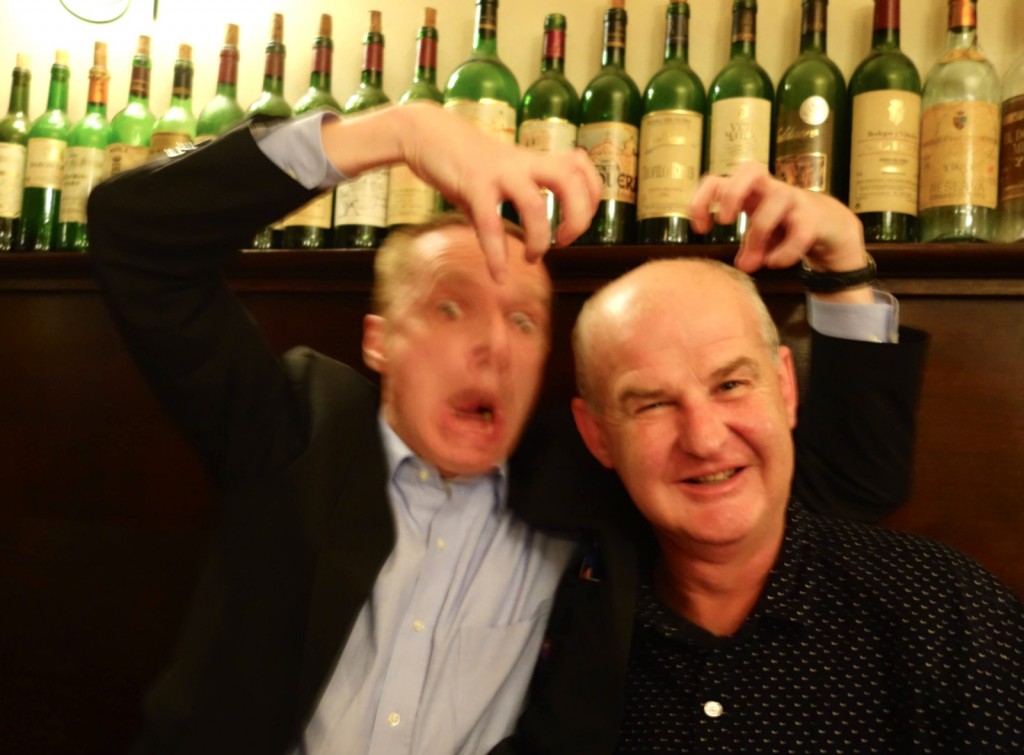 There's nothing I enjoy more than mixing old friends with new friends and Berlin is one of the best places on Planet Riesling for that, because here it can lead absolutely anywhere as the picture above shows. Pictured left is on old friend who wishes to remain anonymous because he turned into a Riesling Monster in front of our eyes, and right is my new friend Peter Barry from Jim Barry Wines in Clare Valley/South Australia. Peter Barry has a reputation for "bad" behavior including speaking truths that other winemakers won't publicly acknowledge. I'd finally got to know Peter Barry properly during the International Riesling Symposium in the Rheingau where he'd pointed out that Riesling's strong niche status and limited mainstream success means that big Australian wine companies did not and are not developing wines from my favorite grape on the basis of the Nielsen sales figures (as they clearly are and have with other grape varieties like Shiraz and Chardonnay). Then I bumped into him on the ICE train from Frankfurt to Berlin the next day and invited him, his wife and a friend to join us in Weinstein, the best wine bar of East Berlin.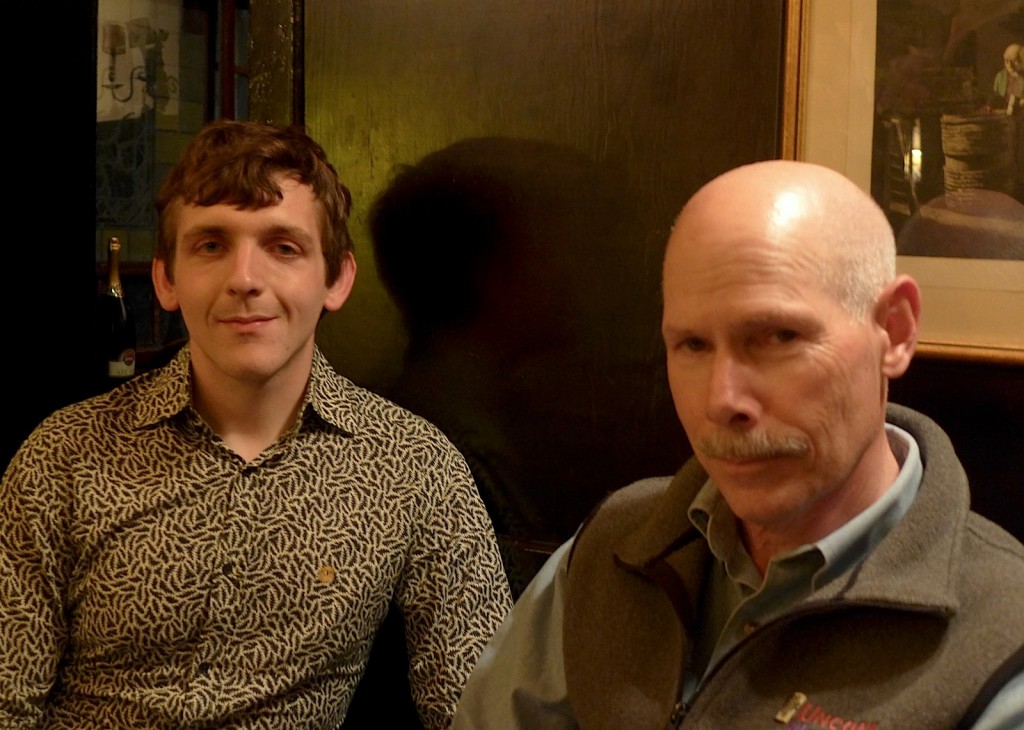 The new friends I'd reckoned with were two Finger Lakes/NY winemakers, Kelby Russell (left) of Red Newt in Hector and Bob Madill (right) one of the founders of Sheldrake Point and now consults for several wineries in the region. It was Bob's cellphone that captured the Berlin Riesling Monster's appearance. In this picture of mine he and Kelby are seated in a corner table of the Kurpfalz Weinstuben, the best wine bar in West Berlin. We talked a lot about history and the way it gets a stranglehold on the present if you don't face it squarely, something our home countries (the UK in my case, the US in Kelby's case and Canada in Bob's) haven't been good at in recent years. We also faced some recent dry Riesling history, the enormously vibrant 2009 'Turm' from Riffel in Bingen-Büdesheim/Rheinhessen, the mellow yet refreshing 2008 Saumagen 'KT' (Kabinett trocken) from Koehler-Rupprecht in Kallstadt/Pfalz and the distinguished and mysterious 2005 Berg Rottland from Georg Breuer in Rüdesheim/Rheingau. Of course, by "faced" I mean that we drank them. That Riesling History has become part of us and will through us it will alter the Riesling Future.
Sadly, those winemakers are now all birds that have flown, but I know I'll see them all again quite soon, because they are members of the unofficial Global Riesling Network. You too can join by purchasing my new book BEST WHITE WINE ON EARTH – The Riesling Story (Stewart, Tabori & Chang from June 17th) or by using the hashtag #BWWOE on the so-called social media.