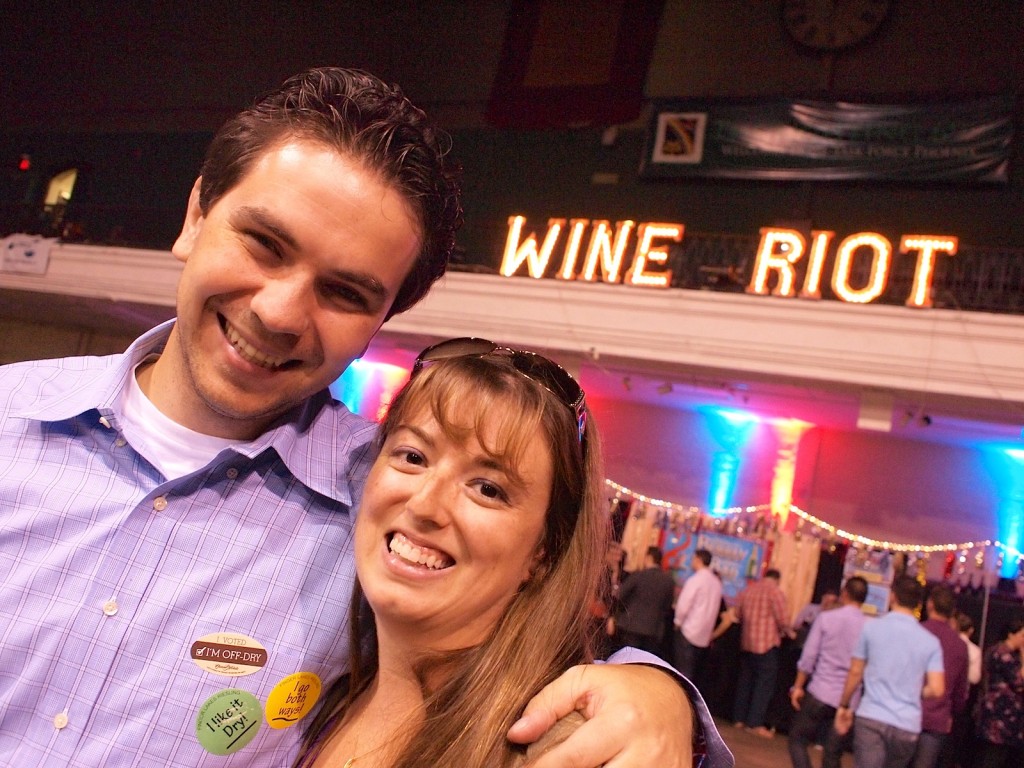 My strong belief in the power of the new generation of Riesling fans was enormously strengthened by those I met at the New York Wine Riot yesterday and the day before. I don't know the names of any of these people, but I do know that even if they didn't all yet love Riesling when they walked into the New York Wine Riot they certainly all do now!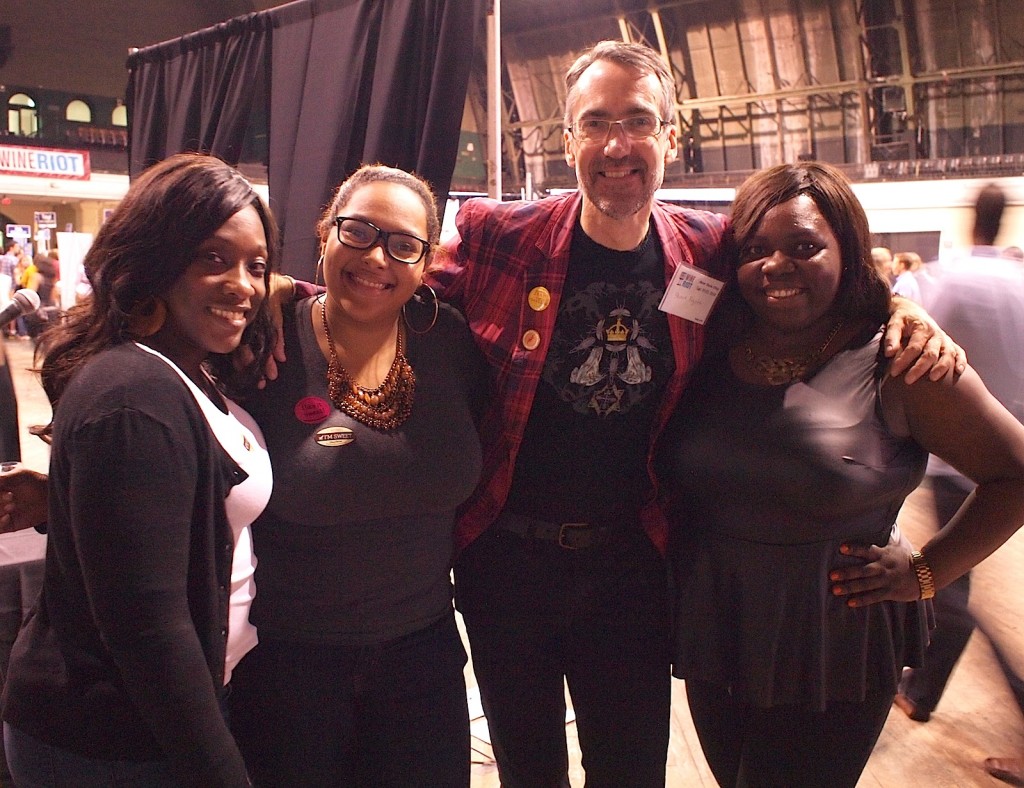 Sometimes people called me the "Pope of Riesling", the "Emperor of Riesling" and similar stuff, but all I'm really doing is being a catalyst that brings these people together in a peaceful and, hopefully, exciting way. Maybe, sometimes, I give them some nugget of information that helps to stimulate their interest and curiosity. If so then that's great.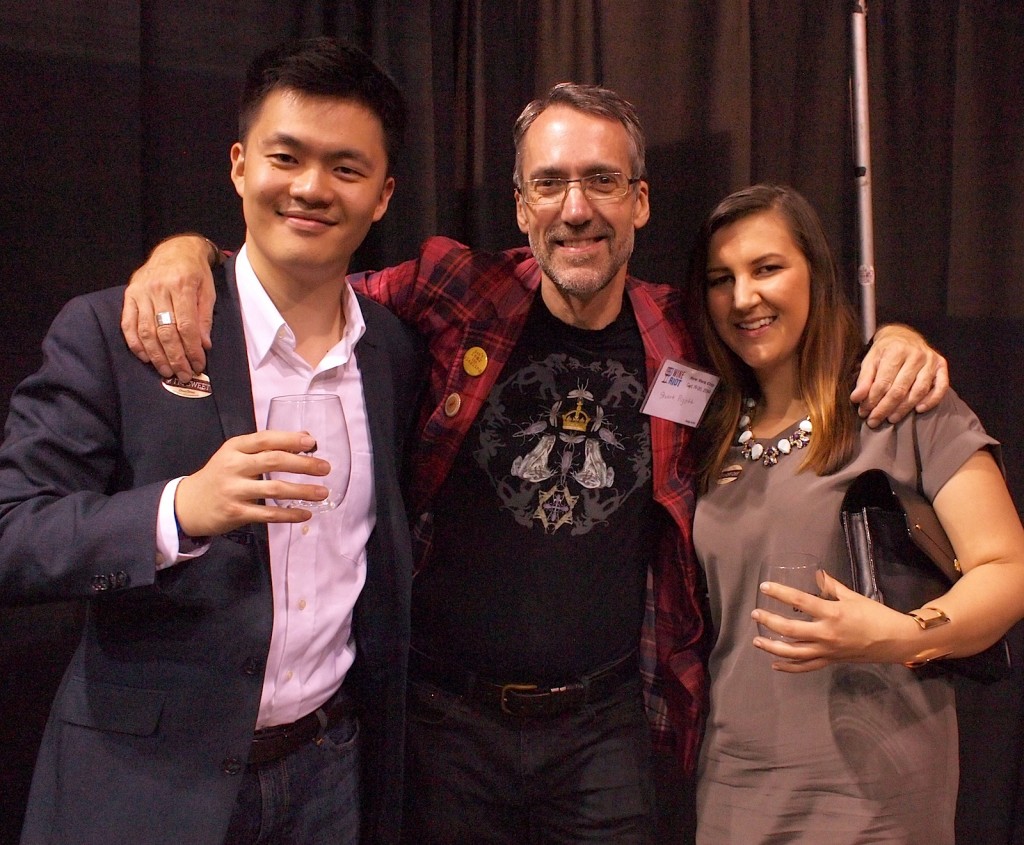 In fact, this time they all did me a great service, because they forced me to fill the space that was provided and gave me the energy to do so. I used to laugh when people talked about "Rock Star Wine Guys", but now I'm beginning to see that it's literally possible. Why did I make this discovery at Wine Riot? Because the average age of those who took part was just under 30!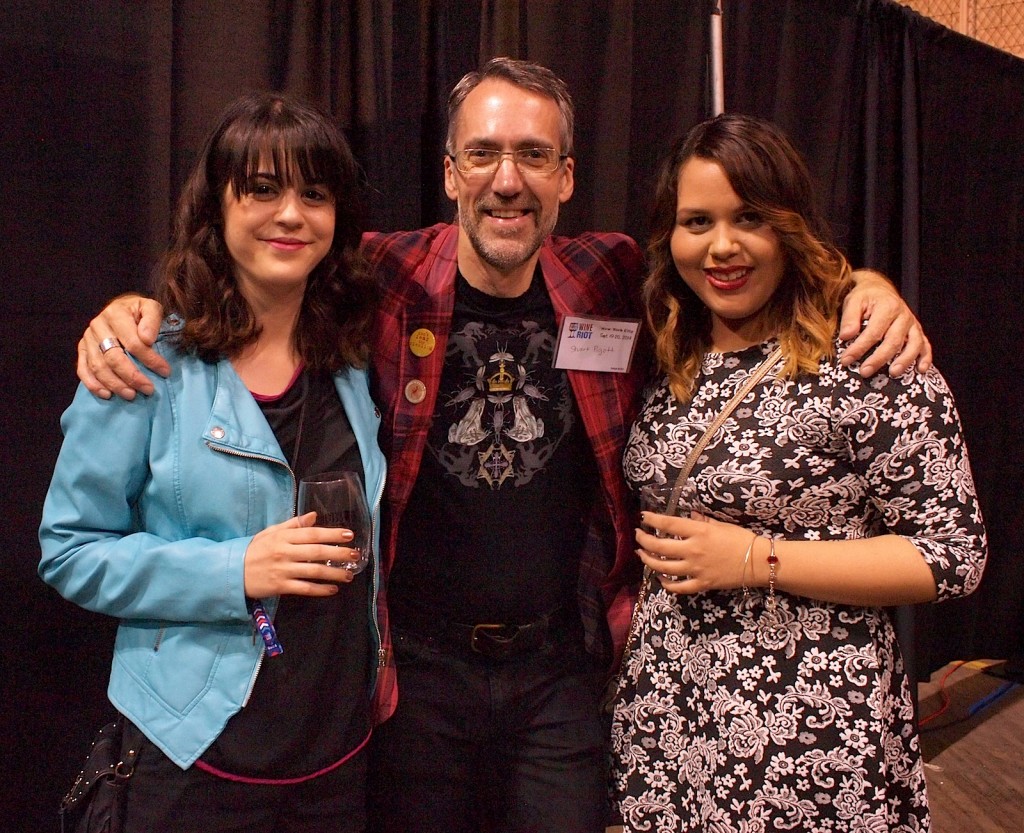 What the Wine Riot convinced me of is that it may "only" be wine and "only" Riesling at that, but if you do it right you can crank up the volume and turn that into a rock culture phenomenon, and those rock culture things all grow the largest size in America! You can be sure that I intend to part of this thing whatever it gets called.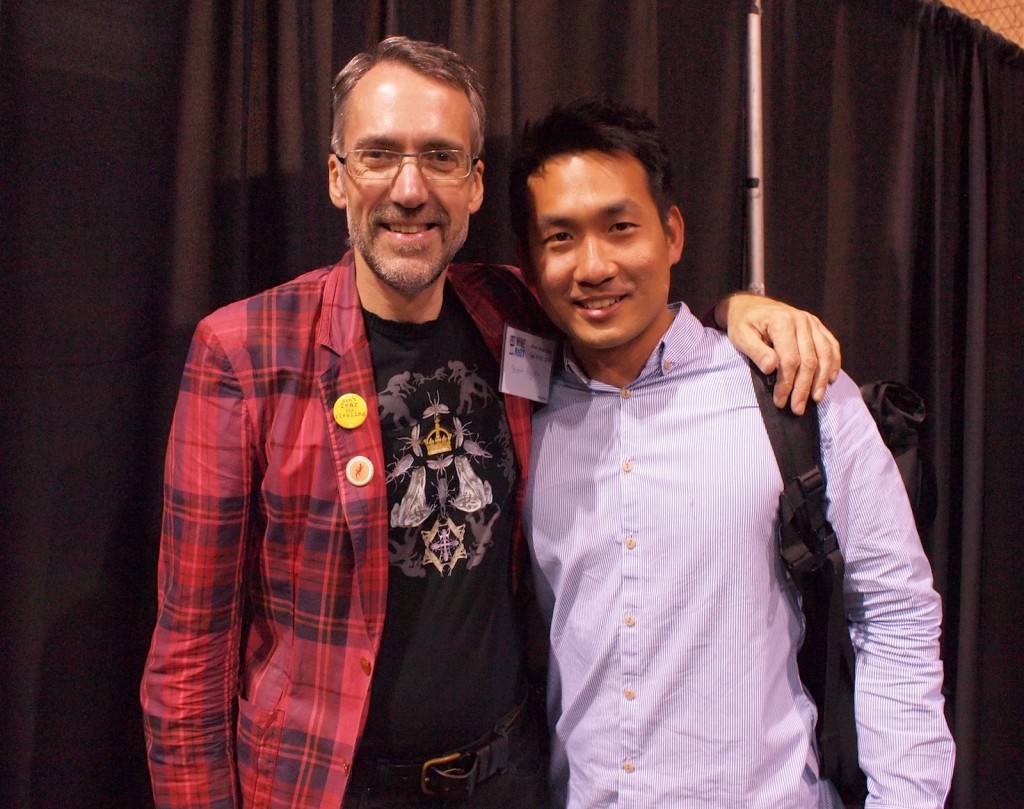 That all seems to me to be some kind of omen of things to come, although what they might be I certainly can't tell you know. Tonight at 10pm at Terroir Murray Hill (439 Third Avenue, between 30th and 31st Streets) when my WATCH YOUR BACK – The Riesling Movie receives its NYWC premier. Below is a picture of the amazing daredevil Riesling Road Trip driver Devin (left) and my cameraman Marcarthur Baralla setting up one of the shots for the movie's final scene. Hope to see you there.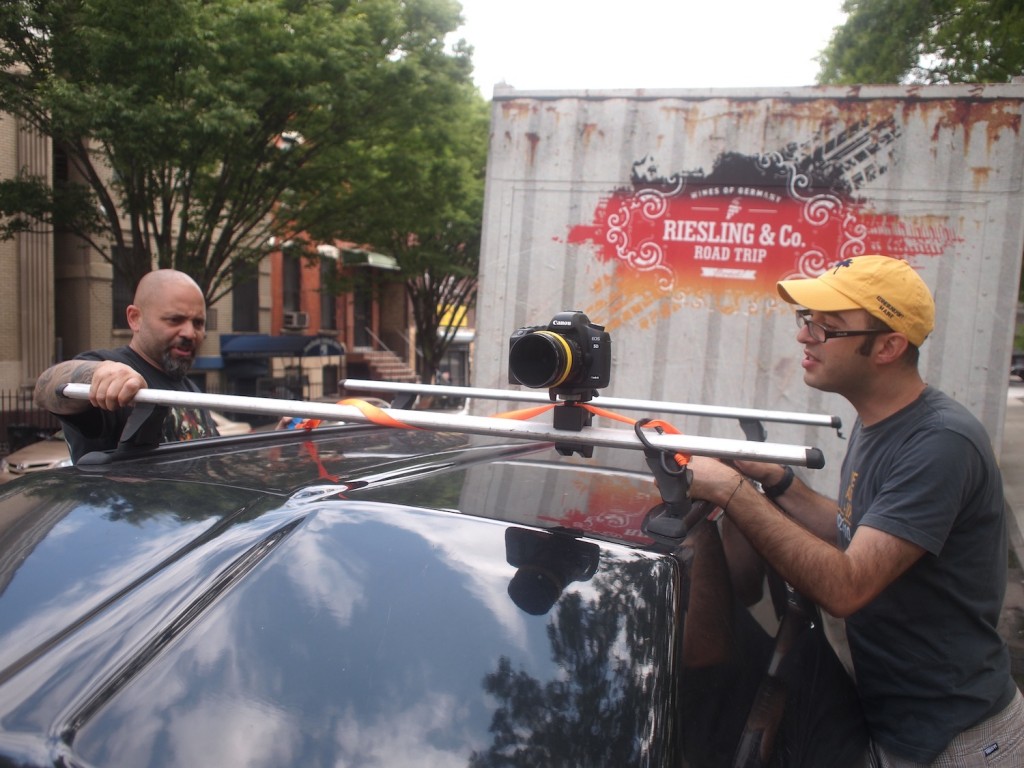 PS If anyone decides they don't like appearing on my blog just let me know which image you'd like to remove and I will do so.