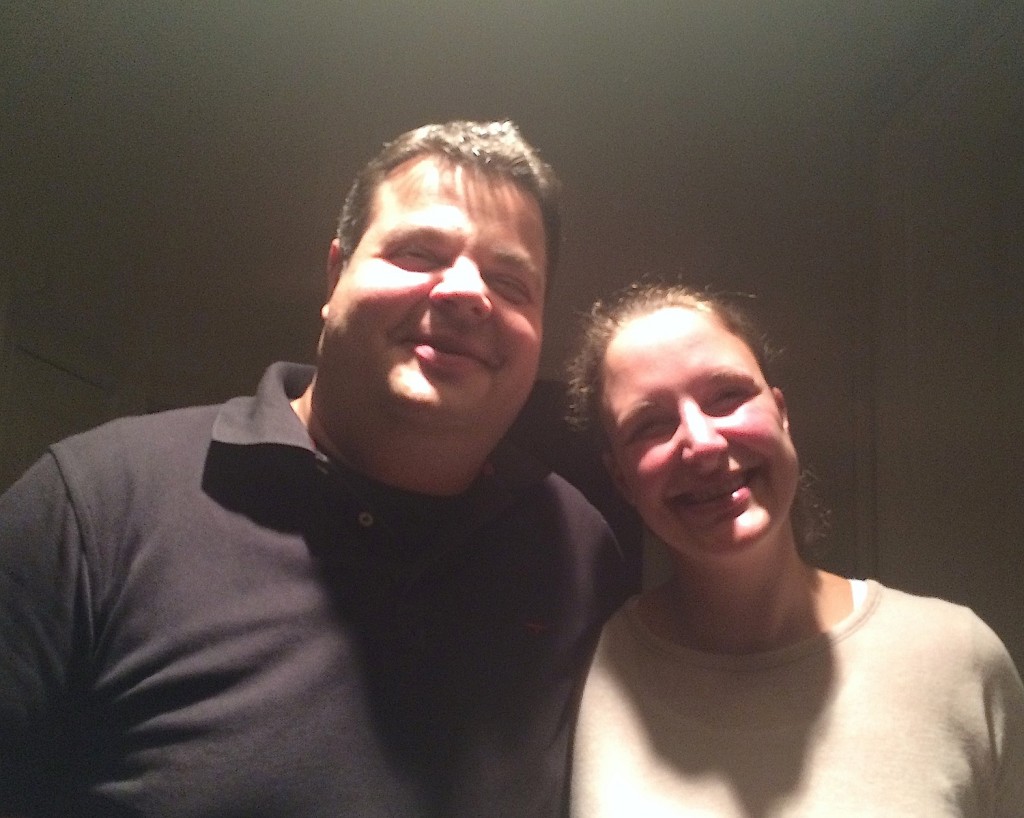 That Kallstadt remains unknown to everyone except some wine geeks is a little bit bizarre when you consider that the parents of Donald Trump's – yes, I'm talking about The Donald – come from this small wine town in the Pfalz, Germany. That becomes even more incomprehensible when you think that the Heinz family – yes, I am talking about the canned soup people – come from the same place. I humbly suggest what we have here is a classical example of Americans denying their own German roots and/or other Americans' German roots.
This wouldn't be worth mentioning here if it weren't for the fact that Kallsatdt is home to one of the greatest dry white wines in the world. Yes, I'm talking about the dry Saumagen Riesling from Koehler-Ruprecht. The Saumagen – the word refers to a haggis-like dish of meat, potatoes and herbs cooked in a pig's stomach – and the vineyard seems to have acquired this name because of the shape of this ex-Roman chalk quarry. The Saumagen Riesling and I go back a long way. My first visit to this producer was in May 1985, and in May 1986 a number of colleagues and I took part in a tasting there that spanned the vintages 1985 – 1932. That was truly remarkable, because in spite of all the terrible events of those years, and the Cold War was still ongoing, those wines possessed a resilient consistency, no, an I-am-what-I-am attitude that was truly breathtaking. Those wines were made by just two people, the multi-talented larger-than-life Bernd Philippi and his grandfather.
Since then this estate has changed hands, and changed winemaker too. Some people in the German wine scene didn't like these changes and there was some talk of a stylistic sell-out or less professional winemaking. However, on the basis of the vertical tasting this afternoon at Martin Zwick's wine salon in Berlin that spanned the vintages 2014 – 1996 I have to say that this producer has not wavered at all, rather, under the direction of Dominik Sona and Franziska Schmitt (pictured above), it has remained true to it's unique wine style yet also moved an important step in the direction of more elegant wines.
What makes these wines so special? It is a combination of weight and delicacy, liveliness and mellowness, plus a properly dry balance. When most dry white wines reach the age of five to seven years they start to head downhill rather fast, but that is the age that the Koehler-Ruprecht Saumagen Rieslings start to become really enjoyable to drink (assuming you like the taste of mature wines), and begin standing out from the crowd of self-important, but interchangeable wines that dominate the market. That's why this tasting that looked backwards in time in order to look forward to the pleasure of drinking the wines of the vintages Dominik Sona has made (he has been the winemaker since 2008) when they have had even more time to show their hand..
As exciting as the 2014s were – it is probably Dominik Sona's best vintage to date and the best wines from it haven't even been released yet! – and as impressive as the 2012s were – this is one of the producers who shone in that vintage – it was with the 2009 vintage that we began to see what the Saumagen Riesling is really all about. This is the age when the magic starts to happen, the point where the wines become winey in a sense that goes far beyond the regular meaning of that word. Then they turn to face us frankly in a way that seems thoroughly old-fashioned compared with all the fashion wines of today that throw all kinds of simplistic obviously aromatic stuff at us in the hope that we will freak out about it. There is nothing showy about a Saumagen Riesling, and this is a reason that they aren't yet world-famous like The Donald, or even Heinz soup, and for this reason it may still be the most underrated dry white wine in the world. For those of you seeking a more concrete orientation in the form of a direct comparison with another well-known wine, it bears quite a similarity to Trimbach's Clos Set Hune, the most expensive dry white wine from Alsace, France.
Thankfully sometimes there are tastings like today at which some people get the chance to see things as they are, and there are also a bunch of good restaurants in Germany and America where you can order these wines for rather friendly prices and find out for yourself. That is exactly as it should be! The glass is neither half-full, nor half-empty, rather however much there is in it there is enough for anyone who wants to drink!