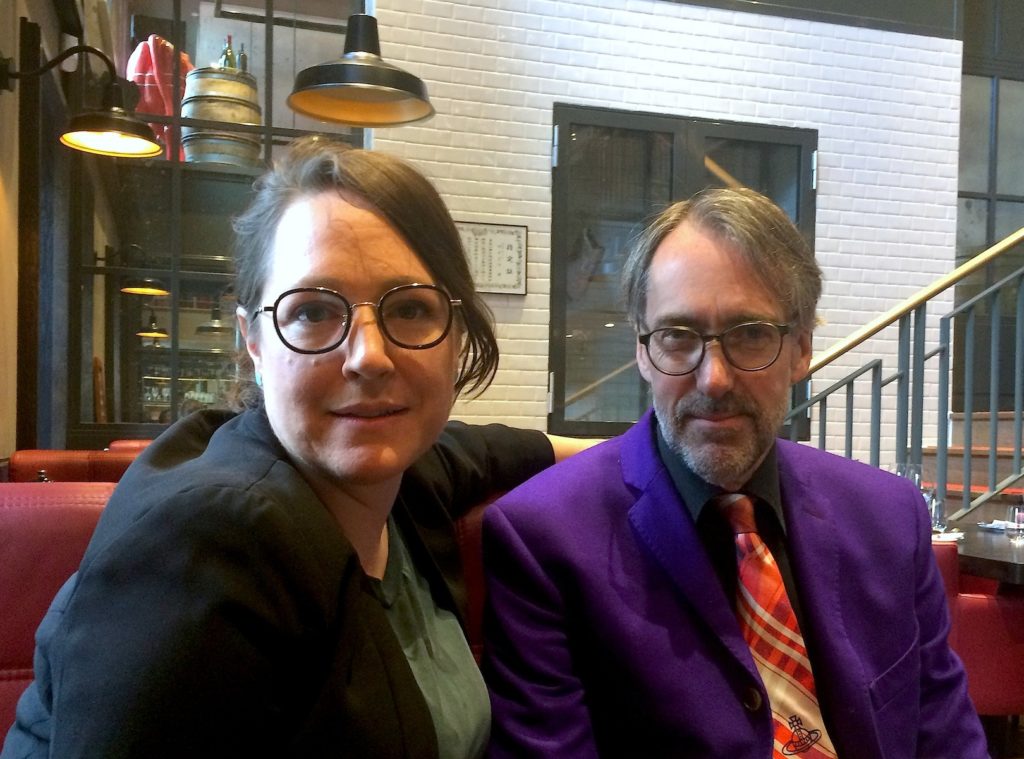 When I was a child in England I hated it when my parents, grandparents and other adults repeated expressions like "practice makes perfect" or "all good things come to an end" to me. That it happened frequently only increased my inner resistance to accepting these painful truths. Later, much later, I realized that this was egotistical of me and I flipped over in the other direction and started frequently repeating the American catch phrase, "it is what it is." However, there are, of course, moments when it is still painful to accept that one or other of these things are unavoidable, and this is one of them.
On the 31st July 2019 the wine bar Weinstein in Berlin-Prenzlauer Berg will close forever. Maybe it sounds childish to find that painful and probably it is rather childish of me, but I don't care. The reason for my pain is that for almost a quarter of a century those rooms – they reminded me of a tapas bar in Spain when I first walked into them in 1995 – were not only my second Berlin living room in the obvious sense of those words, but the place that I met with winegrowers, journalistic colleagues and other wine business people visiting my home town to exchange thoughts and experiences.
It goes even further than that though, because over those years my conversations with them and the Weinstein team reshaped the entire way I saw the world. I know that's a sweeping statement, but if I'd recorded just one of my conversations with Roy Metzdorf, Weinstein's guiding spirit, and could play it to you now I'm convinced that you'd get what I mean. For me Weinstein wasn't just a wine bar, rather it was a state of mind, and in today's world that also means a state of resistance to the brutal forms of thinking that are currently rampant.
Roy sudden death of heart failure in March 2017 aged 54 was a huge shock for everyone who knew him, (you can scroll down to read more about him). That his brother Marc couldn't solve the business problems that slowly grew in scale during Roy's last years despite long and dogged efforts, should be no surprise. The result of this is that many people including myself are about to lose what for felt like a fixed point which helped us navigate the turbulence of our own lives and of the wider world. What should I say? It is what it is and all good things come to an end.
What does that really mean? I'm not going to be analytical, also because that was something Roy's training in electrical engineering made him much better at than I am or will ever be. Instead, I'm going to tell a Weinstein story. Not the one of my evening in Weinstein with star German TV presenter Thomas Gottschalk (who was very charming), or how I got to know the German singer Max Raabe (who was very drunk). To be frank, I always missed meeting the most interesting of Weinstein's famous guests, notably British fashion designer Vivienne Westwood and members of the German heavy metal group Ramstein. Instead, I'm going to tell you about someone who is only known to a few people in the New York and German wine scenes, Rienne (pictured above with me in Bistro Sommelier in Düsseldorf, Germany on the 8th July this year).
Paul Grieco is the larger than life Canadian sommerlier with a goatee beard who runs the Terroir wine bars in New York City (NYC), started the global Summer of Riesling festival and has often stirred up the city's wine scene in a positive way. One day in early September 2012 I got an email from Paul saying that a young member of his staff a "somm", that is sommelier in American English, called Rienne Martinez was coming to Germany to work the wine harvest and would arrive shortly in Berlin. Could I meet with her and help her make sense of German wines? "Show her how it really is!" Paul instructed me.
I was fascinated by her name and I had to pay Paul back for all his generosity, so of course I said yes. I was not in a good state at the time thanks to a grinding depression caused by the failed marriage I'd failed to extract myself from, so it felt good to get out alone and have something positive to do. I packed a bag full of interesting German wines that I felt reflected the dynamism of the nation's wine industry and set off on my bicycle from my then home on Hackescher Markt.
As I waited in Weinsten my plans to leave Berlin for New York City later in the year went through my mind. I planned to stay for two months from the end of November, I'd already found a place to stay and booked the flights. My plan was to find a publisher and write my first English language book in many years. It was only just before my departure date that I realized this trip could be my exit strategy, but I no idea that two months would turn into four years of a very different life to the almost two decades in Berlin before.
Rienne was so engaging and interested that it was a delight to take the vision of German wine she'd acquired in NYC and gently demolish it. The very first wine I'd brought for her, the full-bodied bone-dry Hasennest Müller-Thurgau Christian Stahl makes at Winzerhof Stahl in Auernhofen/Franken accomplished most of that process all by itself. It was (and still is) a quintessentially German wine far removed from the more or less sweet Rieslings that made up most of the good German wine then sold in America. Instead it had a bright passion fruit aroma, was crisp, mineral and exciting; all things that were (and still are) abnormal for the wines of the humble Müller-Thurgau grape. Rienne was stunned and I could sense her struggle to cope with the way the ground was moving beneath her feet as if an earthquake was happening.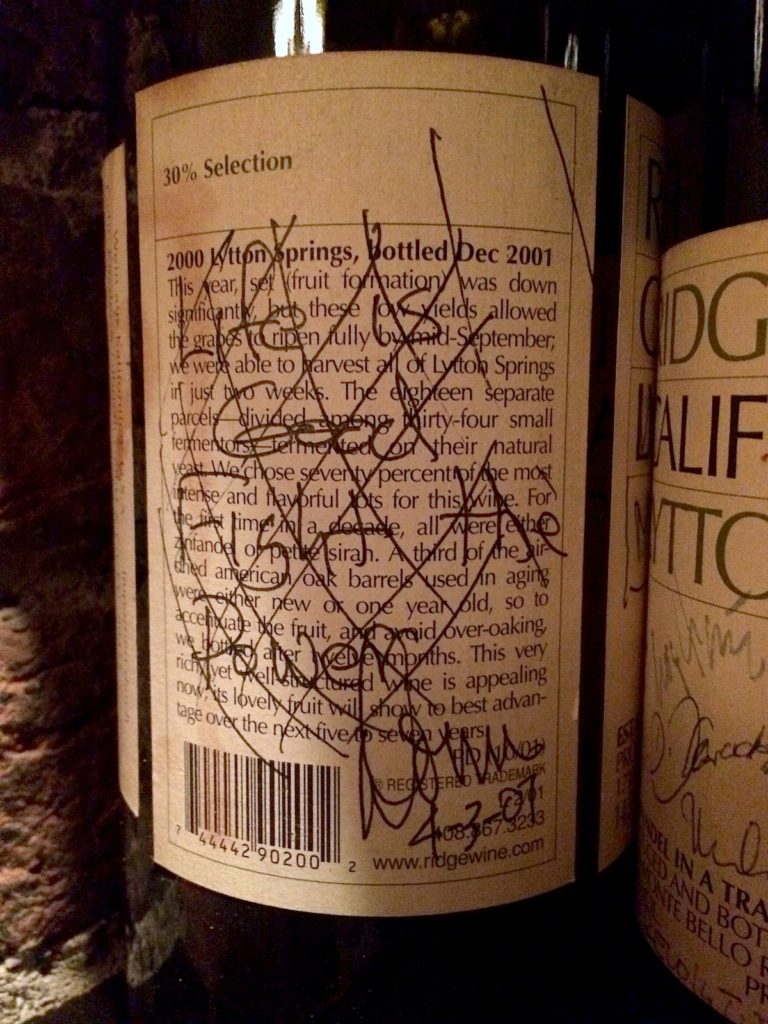 "So most German wine isn't the way I was taught it is?" she asked as I poured tasted the third wine for her. "That's right," I replied, "the sweet Rieslings you have got to know in NYC are just one of many styles. The majority of German wines are dry and made from other grapes than Riesling. And there are plenty of innovative winemakers like Christian Stahl, who I call the Quentin Tarantino of German wine!"
This kind of revelation was one of the most important things that happened at Weinstein and Roy's presence really wasn't necessary for it to happen, though he was often the catalyst and sometimes the shaper of such situations. Those things that Rienne realized that evening have now become much less astonishing to NYC somms than they were back then, and now it would probably be impossible to repeat this "trick". But so much of what passes for truth in the wine scene is myth and that has only got worse in recent years due to the idealization of so-called "natural wines". So, there's still enormous potential for sudden revelation.
However, very soon there will be no Weinstein, no perfect stage for this to be played out upon. Then I will have no choice, but to focus on memories of such moments in Weinstein when I have to gently point out to a somm or someone else that the world isn't how they think it is. At this point Roy would say that we never understand the world as well as we think that we do, and that it's healthy to be reminded of that fact as often as possible. I couldn't agree more.
14th July, 2019 – New York City