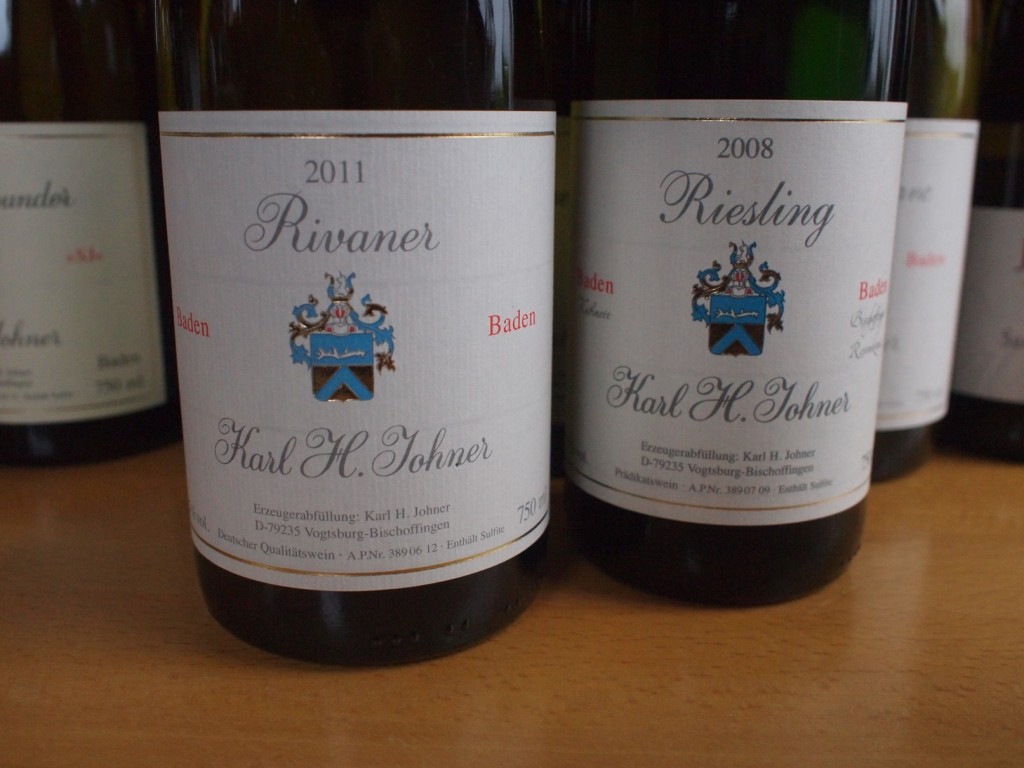 2011 Rivaner from Karl H. Johner for € 8
What? A Rivaner as wine of the month at STUART PIGOTT RIESLING GLOBAL instead of a Riesling? Rivaner is the alias of Müller-Thurgau and MT is part of the enemy!, or? OK MT has a bad reputation because of a lot of sweet schlock wines – Liebfraumilch & Co – that were produced from it in vast quantities back during that distant geological epoch which was the 1970s and '80s. Winegrowers took the huge yields which MTs genetics and the liberal use of chemical fertilizer made possible. The Rivaner alias was introduced during the 1980s to try and reposition the variety, that is to pull it out of the mire it was tuck in.
Karl Heinz Johner, who founded Germany's first garage winery in Bischoffingen/Baden back in 1985, was one of the first winemakers to not only use the Rivaner name, but also to completely reinvent the wine. He cut yields, picked the grapes fully ripe and barrel-fermented the wine. The result was a seriously pleasant shock the first time I encountered it 25 years ago. It was also the original inspiration for my first experiment in winemaking, a dry MT I produced in 2009 from ten rows of vines in the remote Tauber Valley borrowed from Christian Stahl of Winzerhof Stahl in Auernhofen/Franken.
Like my wine, the Johners dry 2011 Rivaner has almost none of the normal MT muscat type aroma, and has a generous alcoholic content (13.5%). The creamy-yeasty note and a touch of vanilla lead into a full and supple wine, which is at once rich and clean. In fact, I think this is the sort of taste a lot of people who say they like Chardonnay really want, but almost mever find at this price point. Today this wine sees much less oak than it used to, so congratulations are due to Patrick Johner for reinventing his father's reinvention of a grape that remains on the wrong side of the tracks. Oh, and the website is really worth visiting.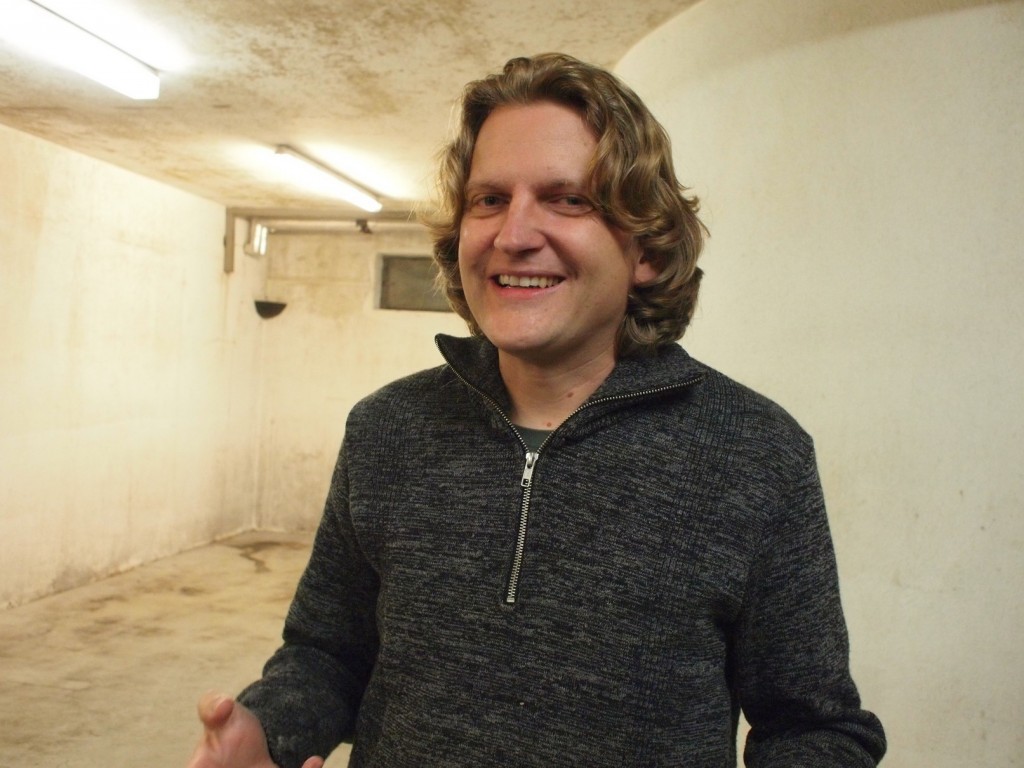 2011 Rivaner is € 8 direct from
Weingut Karl H. Johner
Gartenstraße 20
79235 Vogtsburg-Bischoffingen / Baden
Tel.: (49) / 0 7662 / 6041
E-Mail: info@johner.de
Web: www.johner.de