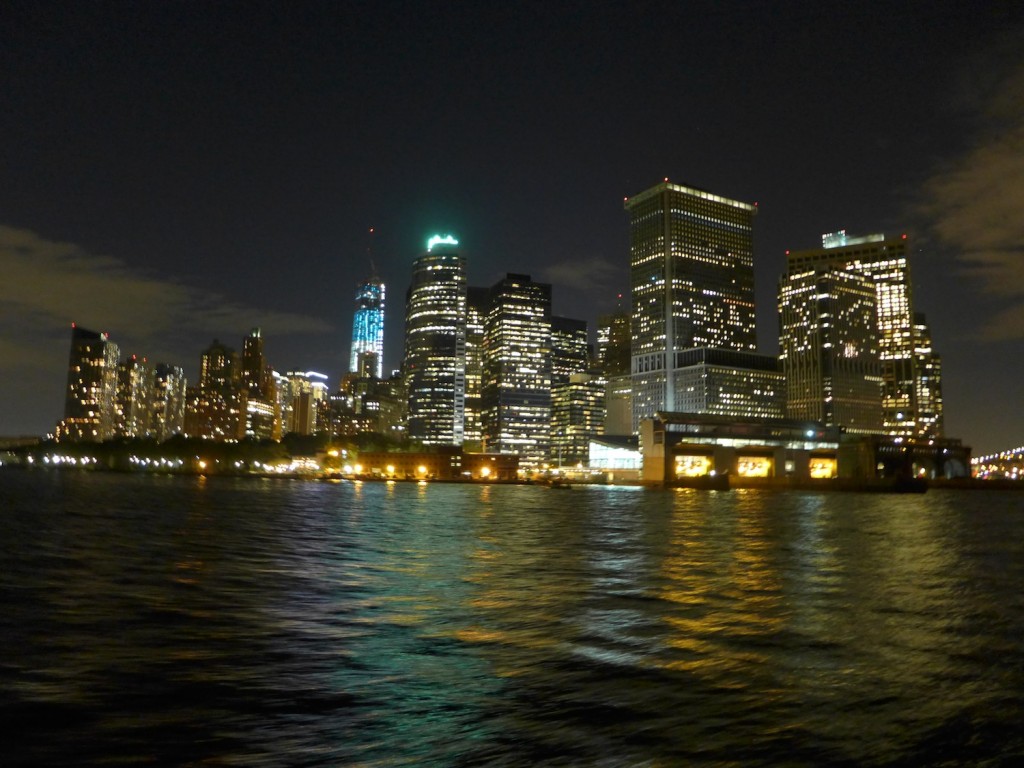 When I see New York Wine City (NYWC) looking like this the music I hear in my head is Wynton Marsalis' trumpet, for even though he was raised in New Orleans no other contemporary jazz musician strikes me as having absorbed so much of the musical history of this city into his own playing as he has. To be frank until hours ago that statement would have been based on the shaky evidence of  listening to a few of his many albums. Then, suddenly, I received a telephone call from Jürgen Fränznick of the Hotel of Hope in the East Village, my first real address in NYWC, who told me that he had a free ticket for the Wynton Marsalis Septet at Dizzy's Jazz Club in the Time Warner Building. So I raced up there for what turned out to be the best jazz concert I can remember experiencing in many years.
I'm not an expert on jazz, but I could clearly hear how Eric Reed (piano), Victor Goines (sax and clarinet), Wessel Anderson (sax), Wycliffe Gordon (trombone), Reginald Veal (bass), Herlin Riley (drums) and Wynton Marsalis all have a great appreciation and knowledge of jazz and many other types music. It oozed from their precise and finely-nuanced performance. The remarkable thing is how in spite of this their music never had a hint of cold virtuosity, even when they took a jazz classic like Thelonious Monk's 'Thelonious' and turned it upside down in a way that was as brilliant as it was  sophisticated. Perhaps the most amazing thing they played was a no less radically reinterpreted version of Geroge Gershwin's 'Embraceable You' in which Wynton Marsalis' trumpet took on the role of the vocal. It was breathy – I mean that we could hear him breathing through his trumpet! – and yet it was also warmly melodic, it was joyful and it was haunting. It was also totally New York in the way musical worlds were intertwined with a delight in cultural cross-pollination, but actually the latter is one of the things which has made America great and continues to do so.
PS I drank a glass or two of Riesling, a German wine appropriately called simply 'Hooked', and the view out of the window over Central Park and the Upper West Side had something of the mood of the photo of the Financial District above.