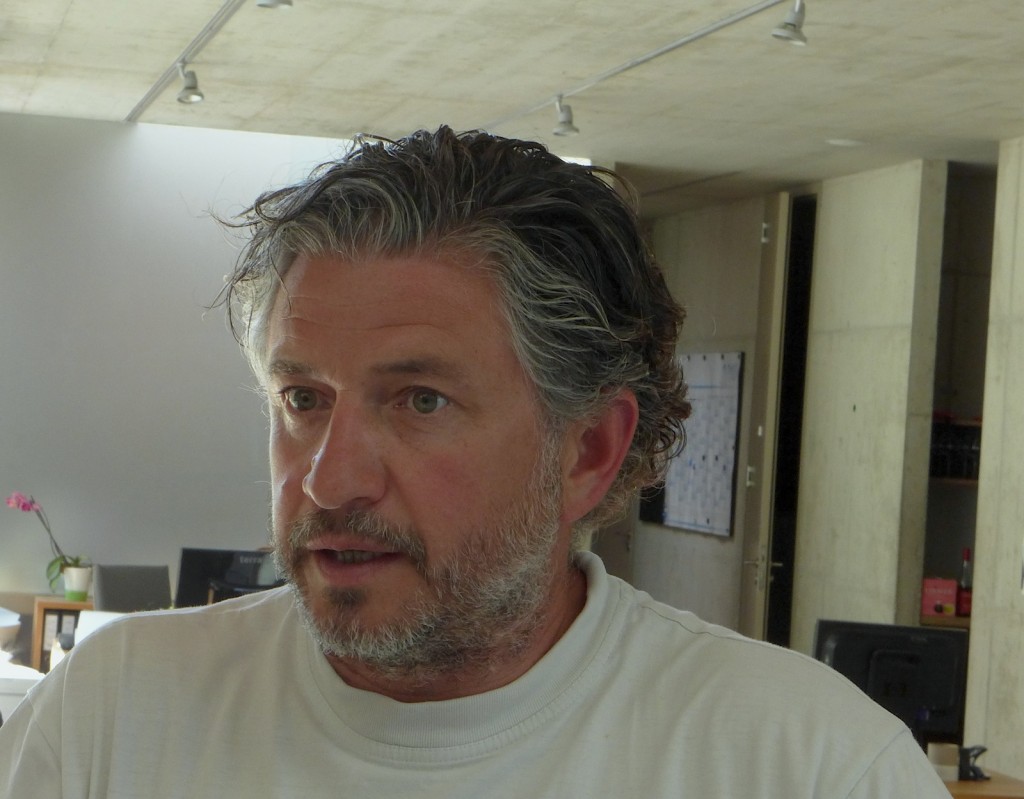 Of course, any hit list like my Austrian Riesling Top Ten published here yesterday, just in time for the opening of the VieVinum wine fair, can only be personal. Who is left out inevitably throws up as many questions as who was included. There were a bunch of excellent Austrian Riesling producers like Fred Loimer of the eponymous estate in  Langenlois/Kamptal, pictured above, and Ilse Maier of the Geyerhof estate in Oberfucha/Kremstal and Markus Huber of the Huber estate in Reichersdorf/Traisental, both pictured below, who on the basis of the last couple of vintages could just as well have been included. Their current wines have the combination of distinctiveness of character and great balance with highest quality that qualify a producer for such accolades, but their track records at this exalted level strike me as being a few years shorter than those of the producers who made it on to my list.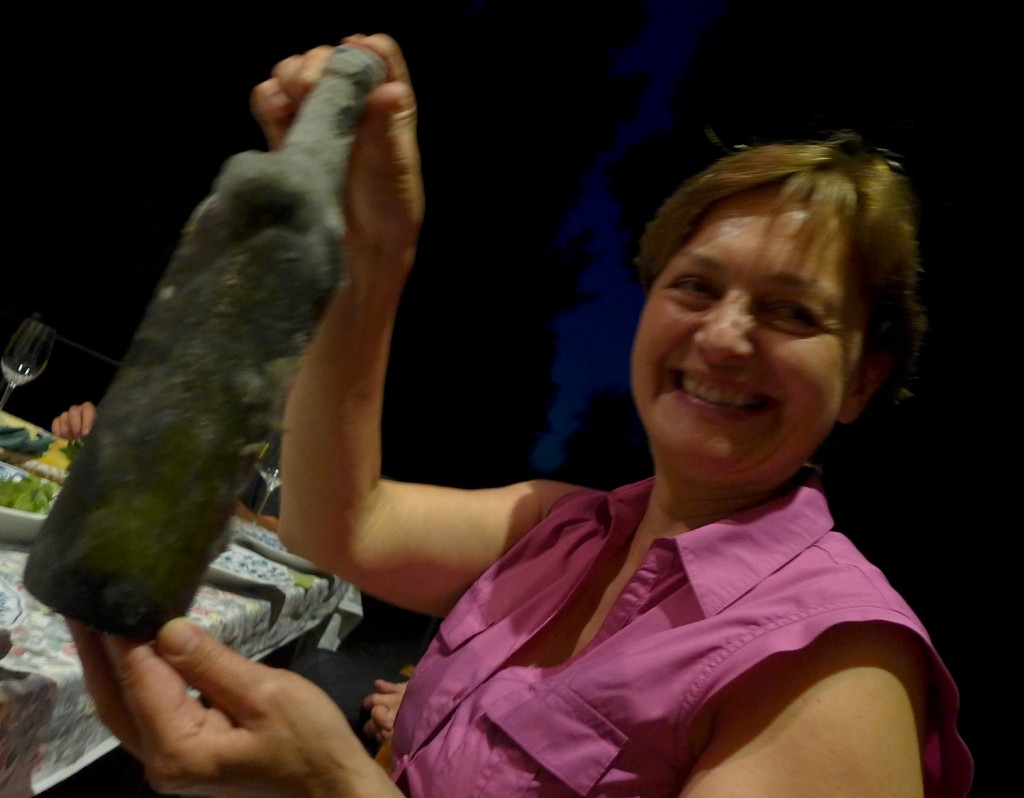 Ilse Maier's wines only got better since I began following them systematically about a decade ago. The high altitude location of her vineyards gives them a marvelous coolness and freshness, even at high levels of ripeness. The uncompromising way in which they ignore the conventions of Austrian dry Riesling to just be themselves is daring. Fred Loimer's daring lies in the way he uses tannin extracted from the grapes prior to fermentation to give his wines a power that has nothing to do with alcohol. They have an enormous amount of herbal  and mineral character, in fact that might be too much for some wine drinkers, but I'd rather have daring than conformism any day! Markus Huber's dry Rieslings are as bright as supernova, and if you've got an open mind about the tiny Traisental region, are as difficult to miss as a supernova in the heavens. Of course, some people have hierarchies of winegrowing regions in their heads, and for them this one is likely definitely-not-the-Wachau. Anyone with an open mind ought to recognize that the wines of these three producers are seriously exciting stuff!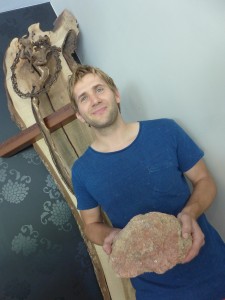 Very many other Austrian producers have made at least some wines in recent years that shared that combination, but didn't make the list on the basis of inconsistency. Some monster dry Rieslings were made by a handful of Austria's most famous producers during the last years and their lack of balance (sometimes freshness and delicacy too) cost their makers an accolade. Blaming these overblown wines on climate change sounds good until you compare them with the beautifully balanced wines from the producers on my list. Then there are a few other producers with great top wines but seriously disappointing, sometimes green and rough-tasting, regular wines. Of course, that's another kind of inconsistency that prevented their inclusion on my list. Balance strikes me as way more fundamental to a great wine – be it a Riesling or from any other grape – than the greatest possible ripeness and concentration. On those twin altars valuable things like balance, liveliness and subtlety have sometimes been sacrificed in order to make the biggest possible impression. That, of course, is not a specifically Austrian problem.
Thankfully the 2013 vintage Austrian dry Rieslings (and Grooners) don't seem to suffer from that problem. The wines are generally medium-bodied with a vitality of aroma that is refreshing for body and mind.  I'm look forward to tasting a lot more of these wines here in Vienna today and, as always, will strive to be completely open-minded when I do so. I promise to report on them before I leave town for London on Sunday afternoon.