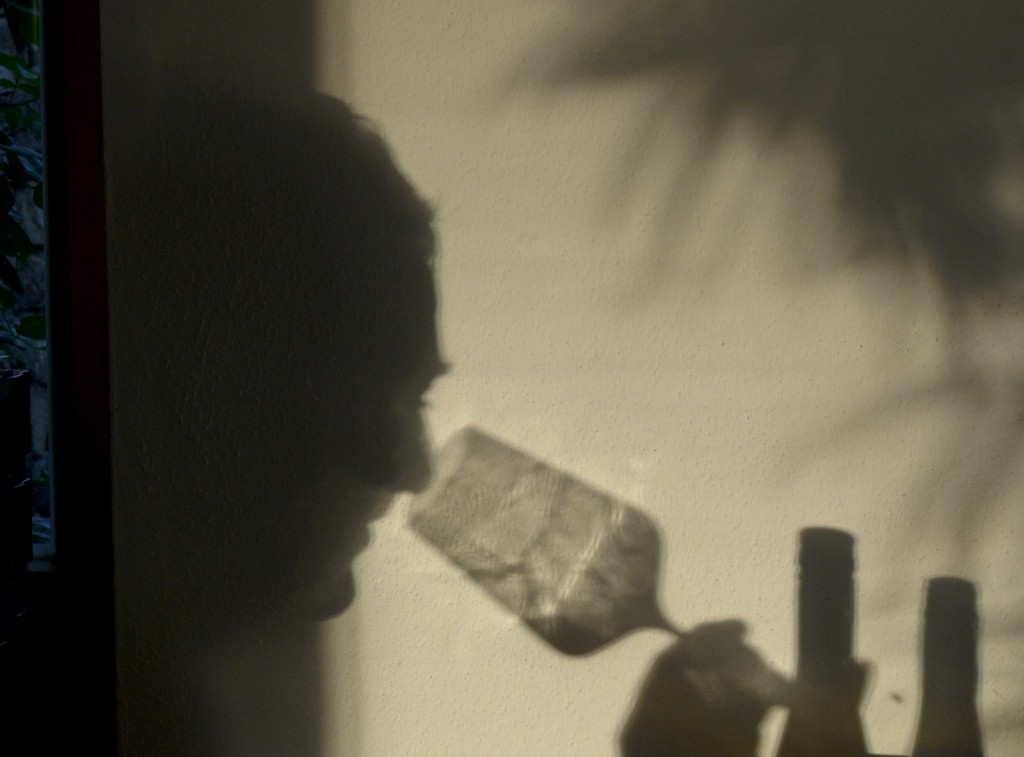 We wine journalists, somms and other wine professionals all pretend we can make sense of wine, but in the end it is like a silhouette on the wall who's shape we can recognize and we try to describe, but actually we're always struggling to half-way make sense of. The pictured silhouette on the wall belongs to one of the world's best producers of dry Riesling, Martin Nigl of Senftenberg/Kremstal. It is just as distinctive as his wines are, and no less mysterious, which is finally what makes them so special. 2013 is no exception, in fact right through the range they are amongst the most vivid and exciting wines of the vintage. Hats off to Martin Nigl!
Here at the VieVinum wine fair in the Hofburg I am wading deep into the dry Rieslings and dry Grüner Veltliners from the Wachau and I have to say that compared with the astonishingly even high standard of the wines from the same grapes I tasted this week in the Kamptal, Kremstal and Traisental, they are a mixed bag, sometimes even a crapshoot. Some wines are too tart, others have been deacidified too far (something nobody is talking about!), then there are others with too much alcohol and/or tannin. When those tannins kick in, then  I ask myself what the hell is going on.
There were some really stunning wines, and the 2013 Riesling Smaragd Singerriedel from Franz Hirtzberg in Spitz/Wachau was one of them, although in my book BEST WHITE WINE ON EARTH – The Riesling Story I seriously questioned the balance of (to my mind) overblown 2011 vintage of the same wine. However, Hirtzberger's 2013 Grüner Veltliner Smaragd Honivogl was once again too creamy and honeyed for my palate. Why did over-ripeness and/or botrytis playing such a serious role in shaping wine? Wouldn't more freshness and elegance make it more exciting? Certainly, I couldn't manage more than a single glass.
The radical wine soy Erich Machherndl in Wösendorf/Wachau make those questions much more pressing. Erich did not deacidify any of his wines and and they have a darily racy character, but, surprisingly are not austere. The 2013 Riesling Smaragd 'Alte Reben' has a unique bouquet I struggled to describe – Finnish cloudberry? –  and tastes like a lightning strike on your palate. As Erich said to me, "the last years all the winemakers complained about their wines having too little acidity. Then when they got it in 2013 many of them deacidified. I don't understand it!" So there are alternatives and sometimes they're really exciting.