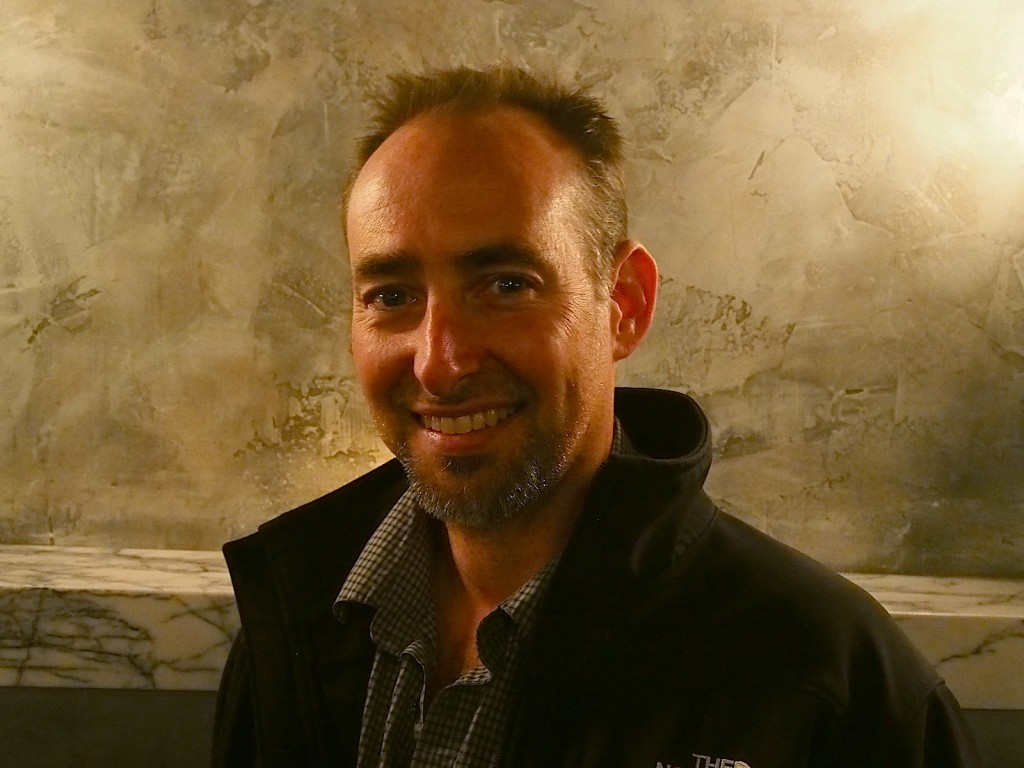 A colleague of mine in Germany, Stephan Reinhardt, who writes for The Wine Advocate got wind of this column's forthcoming appearance and wrote on twitter #tickingbomb. Well, here's the explosion!
It's not without some good reason that I sometimes get referred to as the  "Riesling Guy" or even, "Mr. Riesling". My fascination with that grape is decades old and the STUART PIGOTT RIESLING GLOBAL logo that stood at the top of this blog for two and a half years still appears at the bottom of appropriate postings. The other side of this is that a bunch of people around the world also say that I hate Chardonnay, or even that I just don't understand it, but this is complete. Sure, I hate what I call Bullshit Chardonnay, that is the crudely oaky and/or sweet and/or alcoholic wines with Chardonnay printed on the label, although often 25% of something else in the bottle. That's entirely legal in the US. However, I love elegant Chardonnay just as much as I do good Riesling or Pinot Noir (aka Spätburgunder / Blauburgunder in the German speaking world). Although there are other grape varieties that can give wonderful wines in cool climate regions, to my mind this is the most important trio for that kind of grape growing location.
I was recently reminded of all this by Rajat Parr of Santa Barbara, California who kindly sent me samples of his 2013 vintage Chardonnays and Pinot Noirs sold under the Sandhi (made from bought in grapes) and Domaine de la Côte (made from grapes his own vineyards) labels. Here in NYWC (New York Wine City) these are mega-cool wines often revered in a manner someone outside the wine scene of this fair city would find hard to image. I really wouldn't be surprised to see graffiti here in Williamsburg, Brooklyn saying, "Rajat is God, according to the same principal that back in the '60s and early '70 Eric Clapton's fans wrote graffiti saying, Clapton is God. (Anyone interested to read my own opinion of these wines just needs to scroll down this page). Unfortunately, most of the comment about this was analog – people actually spoke to me! – and I therefore can't provide links to it, but being so straight about my skepticism about the balance of the Sandhi and Domaine de la Côte wines certainly had a polarizing effect on the citizens of NYWC and far beyond!
This whole situation raised the question if California produces elegant Chardonnay and Pinot Noir at all. Rather by chance last night Ed Thralls of the Thralls winery in Windsor, Sonoma County (pictured above) provided me with a conclusive positive answer to that question. His 2013 Antonio Mountain Chardonnay is the most distinctive new wine from this grape I've encountered in a couple of years. Sleek and firm with a lemon character that's at once intense and subtle (anyone luck enough to have eaten a lemon from the Amalfi coast of Italy will know what I'm talking about) it reinvents Chardonnay elegance in a style I didn't even imagine would be possible. The 14% alcohol is balanced by a vivid acidity, and the harmony is so good I wouldn't have had trouble draining a whole bottle by myself. When did I last say that about a Chardonnay that costs $35 a bottle from the winery, and not much more on the shelf? What makes this all the more extraordinary is that before yesterday afternoon I'd never heard of Ed Thralls and his wines.
Thralls' Pinot Noirs are no less original, the 2013 Anderson Valley bottling having seen exactly 0% new oak. The cherry and raspberry fruit aromas of this wine have an uplifting freshness and a delicacy that I found very enticing, and as I lingered over it a herbal note developed that perfectly fitted the rather medium body and moderately dry tannins. It is the same price as the Chardonnay described above, and even Thralls top Pinot Noir, the 2012 Bucher Vineyard from the heart of the Russian River Valley will only sting you for $45. Here you can smell a hint of spice from the oak, but the wine manages to be rich and filigree with a fragrance that had me hooked from the first sniff. (Frederick Wildman is the NYWC distributor).
As you can see, I don't like Chardonnay or Pinot Noir and I don't understand them – BEWARE: HEAVY DUTY INDUSTRIAL STRENGTH IRONY IN USE!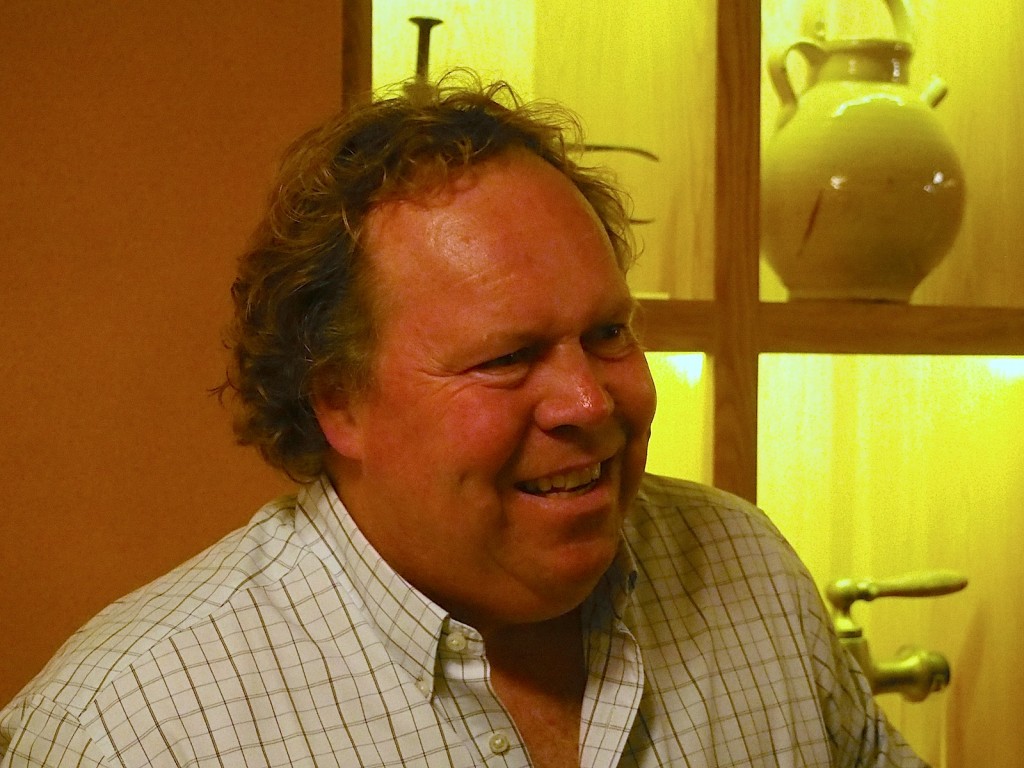 Again by chance, the Taste Ontario NYC event was just a few days after my encounter with Rajat Parr and his wines. Of course, there is a very major climatic difference between the Santa Rita Hills of Santa Barbara County in California and both the Niagara Peninsula and Prince Edward County in Ontario where Norman Hardie (pictured above) makes what I think are North America's most original cool climate Chardonnays. His two bottlings of Chardonnay from those two locations of the 2013 vintage are arguably the best wines of his career. They clock in at barely 12% and have a brilliance that is hard to describe with regular vocabulary without resorting to cliche's. The 2013 Niagara Chardonnay is the more energetic and challenging of the two – here the brilliance has a diamond-like edge to it – and the 2013 County Chardonnay has a more gentle and caressing mouthfeel. Both have a saline quality that I regard as genuinely mineral, and a flinty aroma many professional tastes call mineral, but I prefer not to make fancy claims about like that. BOth these wines retail for around $30 (Artisan Wines is the NYWC distributor).
In a rather more generous and supple way Thomas Bachelder's Chardonnays from the Niagara Peninsula are also genuinely stylish. Here is another alternate vision of the elegance that this grape's wines are capable of. The 2013 Wismer Winfield #1 Chardonnay has floral notes and a great balance of lemony freshness and discrete creaminess. I could barely detect the oak and on that point too this was the exact opposite of Bullshit Chardonnay and the clichéd recipe winemaking behind that category. (Bachelder is new with Wildman in NYWC). I don't want to be unkind, but a wine journalist ought to have an opinion, and in my opinion these three wineries are doing very much what Rajat Parr says he's do with Chardonnay in Santa Barbara, but all too often fails to achieve.
Elegant Chardonnay is a special winemaking discipline and it is incompatible with the demands of wine fashions. Instead, it demands a vision of winemaking style and the right techniques in both the vineyard and the cellar to make this kind of balance possible. Push something too far in either of those places and you will fail. Here are some great successes that are also affordable!
PS For those of you searching for Riesling content. Norman Hardie told me that he expected to pick his Prince Edward County Riesling grapes in 5 days, and if he stuck to that plan then he's picking tomorrow, Saturday, November 7th!