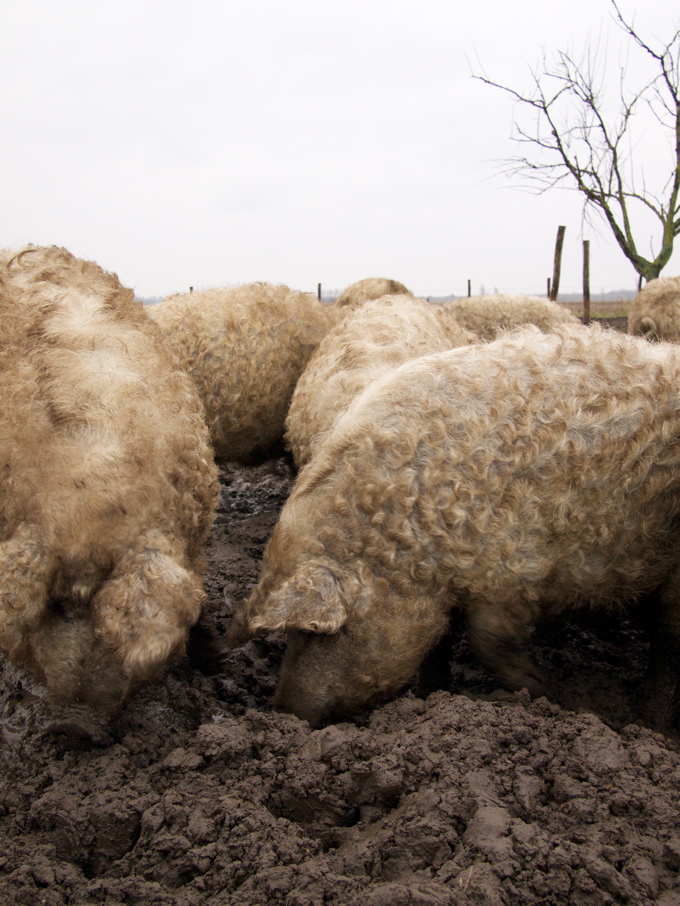 I "only" write about wine, but again and again one thing leads to another and before I know it I'm a long way from home and from wine. My wife and I returned from a wine tour through Hungary and neighbouring Burgenland/Austria just in time for the press conference for WEINWUNDER DEUTSCHLAND on Monday, 20th December at the Oblomov Theatre in the Glockenbach district of Munich. That might look like cutting it a bit fine, but the first show goes out at 16:30 on Saturday, 25th December on BR3 (also on www.br-online.de) so the newspaper journalists and bloggers have plenty of time to damn or praise us as they see fit. Our wine tour focused upon the red wines of the indigenous Kékfrankos grape, also known as Blaufränkisch in Austria and Lemberger in Germany. Along the way we took in as many other things as possible and by the end of our sensational tasting at Vienna pork butcher Roman Thum (see www.thum-schinken.at) just before catching the plane home I worried that having consumed too much meat, bacon, ham and sausage from the Hungarian Mangalitza pig might make me turn in to one of these woolly swines ! (see the photo above) Roman Thum also had an important thought for us: it was with wine that the quality revolution in Austria began, then came cheese, followed by bread and meat. Maybe it was "only" wine, but it ignited some kind of chain reaction there which continues to this day, and from our experiences in Hungaria I would say that wine is doing the same there. Our Kékfrankos days were organized by Zoli Heimann of the Heimann estate in Székszárd whose single vineyard 2008 is wonderfully elegant (see the photo below and www.heimann.hu).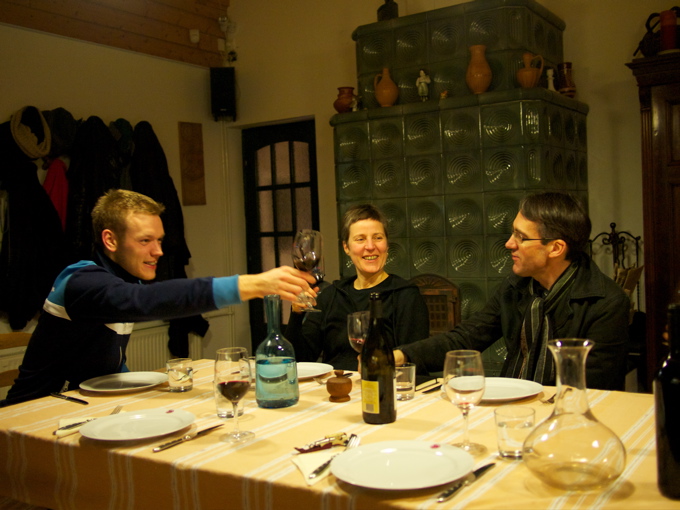 Most of the truly exciting new Hungarian wines Zoli helped us experience are still produced in tiny quantities and many disappear completely into a network of wine enthusiasts around Budapest entrepreneur, winegrower and wine merchant József Szentesi (see www.kezmuvesborok.hu). The wines of Franz Weninger Jr. in Sopron offer a rare chance to experience authentic Hungarian Kékfrankos and his rich and spicy 2009 from the Spern Steiner vineyard site ought to make the wine world take notice when released (see www.weninger.com) How long will it take Hungary to catch up with Burgenland ? Our last wine tasting, at Moric / Roland Velich (see www.moric.at) in Grosshöflein, rammed home how new the Blaufränkisch revolution in Burgenland is. It dates to the 2002 vintage of the Neckenmarkt "Alte Reben" from Moric; today a cult wine praised by all the heavyweight wine critics of the world. Thankfully that success hasn't gone to Roland Velich's head and he helped his wife Dagmar cook a great dinner for us. The last photo shows him serving pumpkin cooked with the incredibly aromatic Pannonia Saffron from Hannes Pintenitz (see www.pannonischer-safran.at)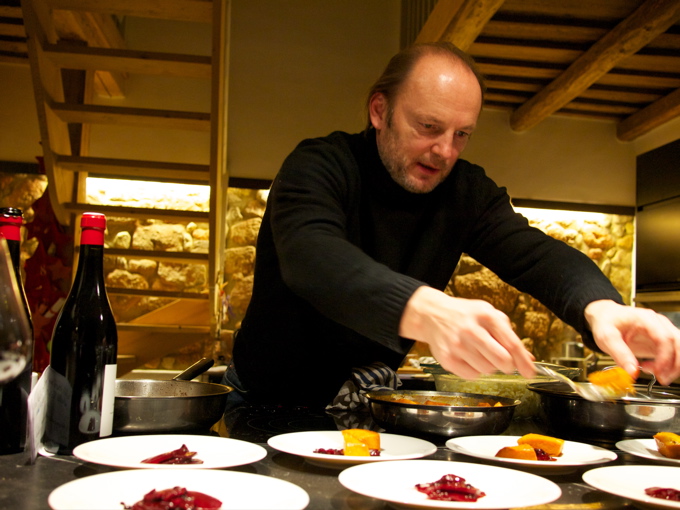 I'll be trying hard to follow his good example during the coming weeks as WEINWUNDER DEUTSCHLAND beams my lean face, boldly-checked jackets and English accent into the living rooms of thousands of unsuspecting Germans.