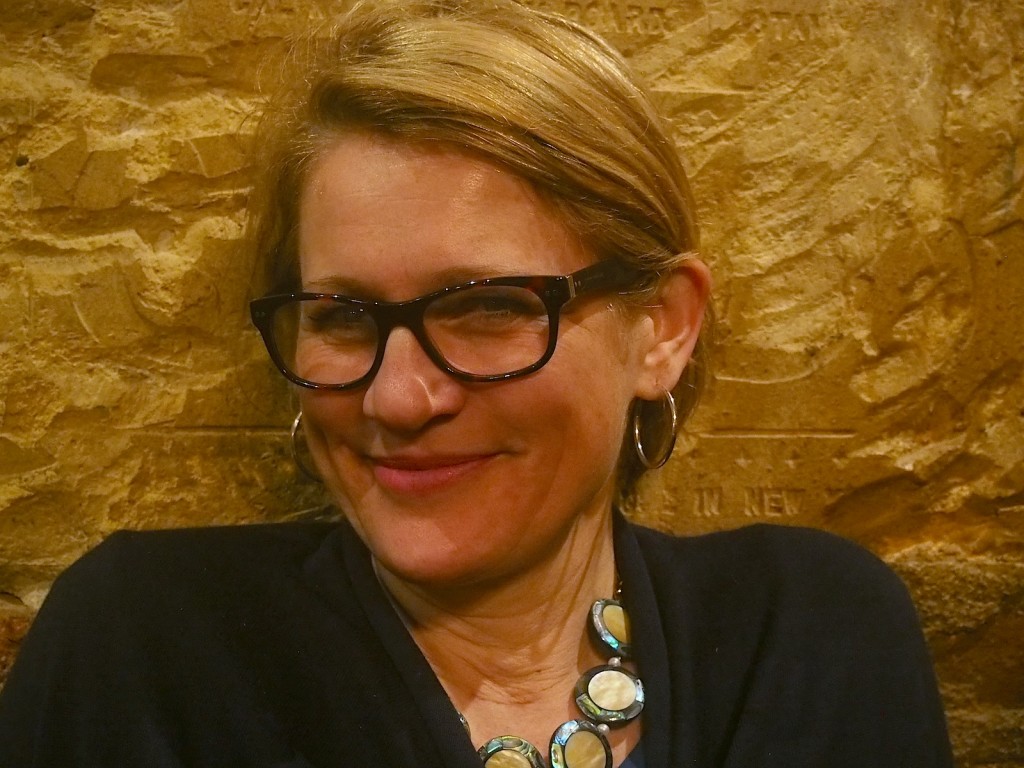 Last night at Jadis wine bar on Rivington Street in the Lower East Side I had a Close Encounter of the Third Kind with the wonderful fragrance that Austrian wine is capable of. I'm not talking about the in-your-face kind of aromas that many so-called Icon Wines from around the globe have – they are often so over-concentrated that they slams into you like rogue waves  – much less the kind of overwhelming artificiality that many modern fragrances (for men and for women!) display. No, I'm talking about the aromatic delicacy that is possible in various parts of Austria, particularly with indigenous grape varieties like the white Grüner Veltliner and the red Blaufränkisch (aka Kékfrankos / Lemberger), or well-integrated immigrants like the white Riesling (from Germany) and Sauvignon Blanc (from the Loire in France).
Let's start with tannic red wines, because this is the category of wine that many consumers imagine cannot ever be fragrantly aromatic. Blaufränkisch isn't the only grape that proves this is possible (Pinot Noir and Nebbiolo in the right location are also examples of this), but it is a very important one. Nowhere that I know of does it give more fragrant wines than on the slopes of the Spitzerberg in the small region of Carnuntum (named after the ancient Roman city there). Dorli Muhr of the Muhr – van der Niepoort estate winery, pictured above, is the most important producer of these wines and in the 2013 vintage she made the finest Spitzerberg Blaufränkisch I ever tasted. Even the regular bottling, the 2013 Samt & Seide meaning velvet & silk, has a fragrance in which lemon freshness mingles with all manner of summer flowers. In common with all Spitzerberg Blaufränkisch, this is a sleek wine with a forthright acidity, but also carries a generous load of dry tannins that give it power and the ability to age at least 5 years, maybe much longer. For under $25 retail this is a very serious wine.
Dorli's 2013 Spitzerberg has the same basic characteristics, but there's an earthiness behind the floral charm. The one thing that is eye-popping about this it is how vivid and energized it tastes, a dramatic contrast to many warm climate reds with their high alcoholic content and low acidity levels. In common with the best Blaufränkisch from Moric (in Mittelburgenland) and Uwe Schiefer (in Südburgenland), this wine has enormous depth and serious dry tannins, yet great balance and delicacy.  For me, those are the hallmarks of world-class wines from this grape. If you are longing for red wines that make bold statements that can be fully understood with the first sip, move on somewhere else fast (Welcome to Cabernet Country!), but if you want the wine to tease, tantalize, fascinate and astonish you, then this is a wine you must try. Red Burgundies or Piemonte Nebbiolos that do all this cost several times this wine's price tag of about $50. Those seeking a slightly more fruity version of this experience are recommended the 2012 vintage of both these wines. They are also a little more supple and fleshy.
By the way, none of the Muhr – van der Niepoort reds have any directly perceptible oak character (although there is a hint of it in there if go hunting for it and are really sensitive to these aromas), in common with the wines from Moric and Uwe Schiefer. This is all a great achievement considering that this estate winery was founded in 2002 and Dorli is a self-taught winemaker. Her main profession is public relations (at her Wine & Partners company in Vienna).
How is this freshness and elegance possible in a region with rather hot summers like the Carnuntum? "The summer isn't only warm it's also usually very dry and I think the vines shot down for periods, that is the drought slows the ripening process down," Dorli explained, "in 2013 the summer was very dry it turned very cool in September and that slowed the ripening down again." These therefore qualify as genuinely slow wines.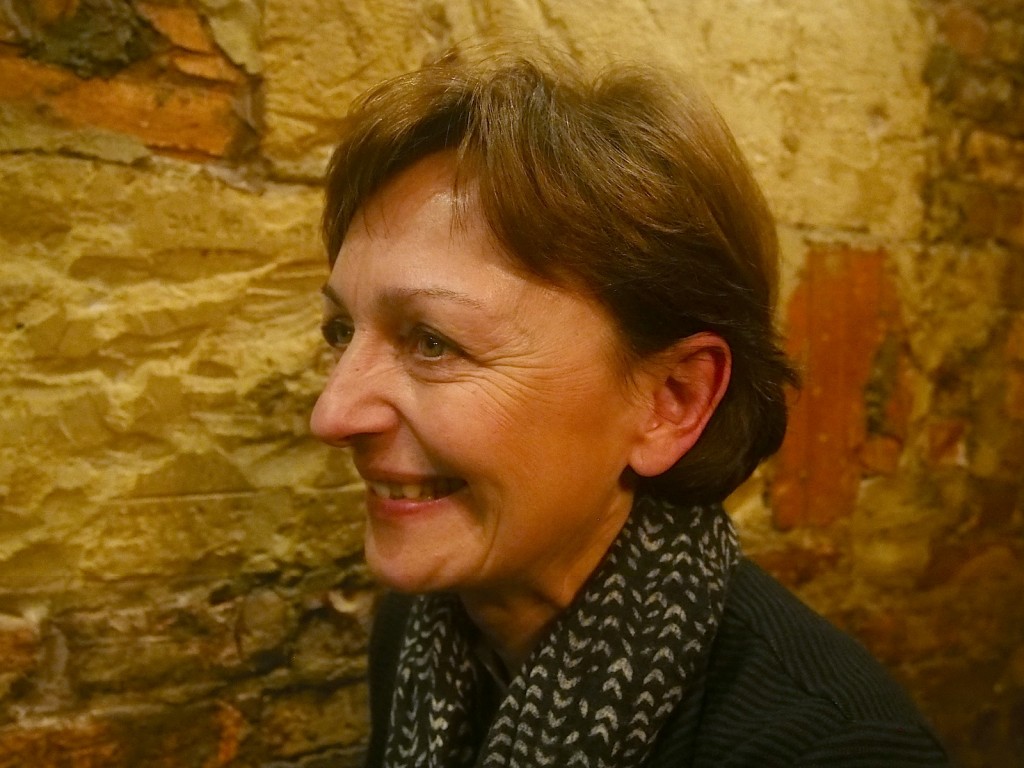 The better-known side of Austrian wine fragrance is that of the dry whites, but these days those wines are often richly aromatic, rather than delicate and subtle. That's not a criticism, rather it's an observation about how climate change has made some Austrian dry whites bolder and more imposing. Ilse Maier, pictured above, has been making dry whites with great freshness and fragrance at her family's the Geyerhof estate winery in the southern part of the Kremstal region (directly neighboring the Wachau on the right bank of the Danube). Here the secret to the wines' special personality is the altitude of the vineyards that all lie between 270 and 300 meters / 885  – 985 feet above sea level. Even in the age of climate change these are cool climate wines in the full sense of those words. However, to capture that special character the winemaker must decide to go with what nature gives her, then adapt to that in the vineyard, press house and cellar. That is what Ilse Maier has been perfecting at Geyerhof during the last decade.
Her 2014 Steinleithn Grüner Veltliner has a kaleidoscopic fragrance that spans the entire range of white and yellow fruits along with many fresh herbs. It has none of the exotic fruit aromas or the lushness of flavor and texture that many high-end Grüner Veltliners have in their youth, and it is stunningly light on its feet for a dry white with this kind of flavor concentration. It weighs in at just 12.5% alcohol and under $30, yet has a great future ahead of it, assuming that you can resist it's abundant charms. The striking thing about the recently bottles 2015 Rosensteig Grüner Veltliner (herbal and citrusy with great vitality) and the 2015 Hoher Rain Grüner Veltliner (wonderful interplay of sweet vegetal aromas and spring-like freshness) is how bright their acidity tastes although analytically it is clearly lower than in the previous two vintages. Often when Grooner has lowish acidity it becomes a bit broad, but not these wines. Then there's Ilse Maier's 2015 Sprinzenberg Riesling (subtle peach and spice aromas) that has an athletic energy and vibrancy that wouldn't be possible if the acidity was too low. Of course, these 2015s are still super-young and will show much better in a few months time, or a few years if you have the patience.
No doubt some readers will ask why I didn't start with the observation that these are two women winemakers. To me, it is obvious that women can make excellent wines just like than man, or vice versa. Only in latently sexist societies is there ever any doubt about that fact or any need to talk about this subject!