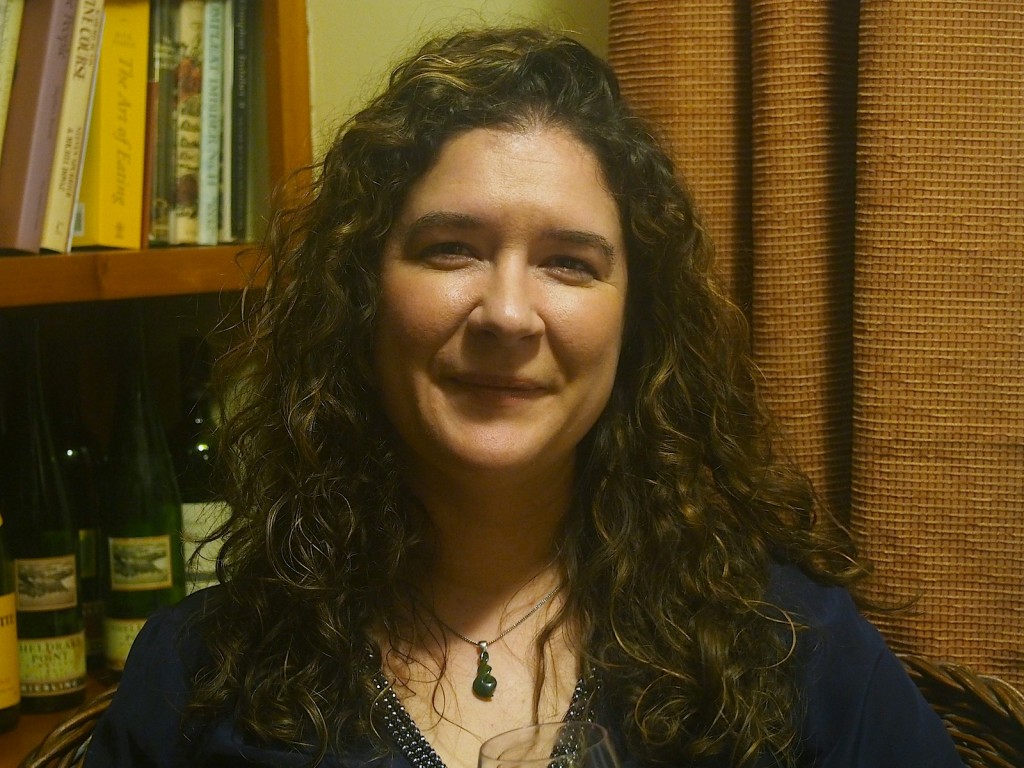 That Nova Cadamatre has just made three 2015 FLX wines for the 240 Days brand certainly sounds like the kind of news that this blog is on the look out for, but it hardly sounds earth-shattering. That is, until you realize that the owner of 240 Days is Constellation Brands in Canandaigua, NY the world's largest wine producer (think giant brands like Robert Mondavi, Clos du Bois, Kim Crawford, and, and, and). Nova Cadamatre is Constellation's director of winemaking and is responsible for the making of more than 100 million bottles of wine per year. The roughly 8,000 bottles of the debut vintage of 240 Days may seem like a tiny drop in that ocean, but if you see this brand as a small new FLX winery then that quantity seems rather normal. The point of that analogy is that these wines taste as if they came from a small new FLX winery, not from a corporate giant. Given that the latter is the actual context  this is a major achievement. One of the secrets behind this is Nova's ability to adapt to the special set of growing conditions in the FLX.
"After coming back from Napa I had to ask myself what will work here, and what won't work here," she explained, "I noticed that the size of the is much larger than in California." For red wines that is of particular importance, because the color and the tannins are in the skins, so big berries means less color and tannin per unit volume of grape juice. Her simple solution to this problem was to, "to take the water out," that is to remove 20% of the fermenting juice out of  the tank of fermenting 2015 Cabernet Franc to increase the skins to juice ratio. That 20% was then fermented separately to give the core of the 240 Days 2015 Dry Rosé. The latter is one of the new breed of fruit-driven – in this case mostly strawberry, but also watermelon and redcurrant – FLX dry rosés that have been taking the NYWC (New York Wine City) market by storm. The still slightly raw 2015 Cabernet Franc rted is a much more serious wine with a delicate touch of smoky oak, discrete herbal greenness rather than the full-throttle vegetal aromatics this grape is careful of, moderate acidity and quite elegant dry tannins. There are not many FLX Cabernet Francs that play in this league without getting what I call the Vanilla Pudding Problem, i.e. too much new oak leading to a vanilla aroma that smothers the wines' fruit character. Some leading FLX winemakers need to get away from this if they want to persuade NYWC and the Big Wide Wine World that their Cab Francs deserve to be taken seriously!
Similarly successful, but in a dramatically contrasting style is the 240 Days 2015 Riesling, which is at the upper limit of the dry category. This has a very attractive nose of various fresh white fruits and a hint of citrus, and in the mouth has a spot on balance between juicy fruit, crisp acidity, and an uplifting spritz of carbon dioxide. Aging 10% of this wine in barriques used by the Robert Mondavi winery for six years before Nova got her hands on them has added some mid-palate texture without giving any hint of oak aroma. Both the alcohol and sweetness aren't directly perceptible unless you're a professional taster trained to look for those things. The price of $28 retail for the Riesling and $40 for the Cabernet Franc are statement's of intent regarding the long-term position of the brand, and puts some pressure on Nova to push the quality even further during the coming years. It seems that Constellation are very serious about this project. "Rob said to me, "make the best possible wine you can!"" Rob is Robert Sands, the CEO.
Nova also as her own brand that debits with the 2015 vintage, Trestle 31, together with her husband Brian who also works for Constellation Brands, but on the financial side. They own a 12 acre property on the eastern bank of Seneca Lake that is cleared ready for planting and the grapes for the 2015 vintage came from nearby Zugibe Vineyards. This wine is a complete stylistic contrast to the 240 Days Riesling, being bone-dry with a much less strident acidity and aromas of tart peach and ripe lime. By the way, Nova is also a talented writer with her own blog. Normally, I don't recommend winemaker's blogs, because they are often poorly written and/or too geeky and/or dull as dust. However, I strongly recommend this one to you:
What does all this mean? Nova is undoubtedly one of the Rock Stars of Wine America! By the way, the third volume in my series of e-books under that name appears on Kindle on April 21st, and Nova also makes an appearance in it.