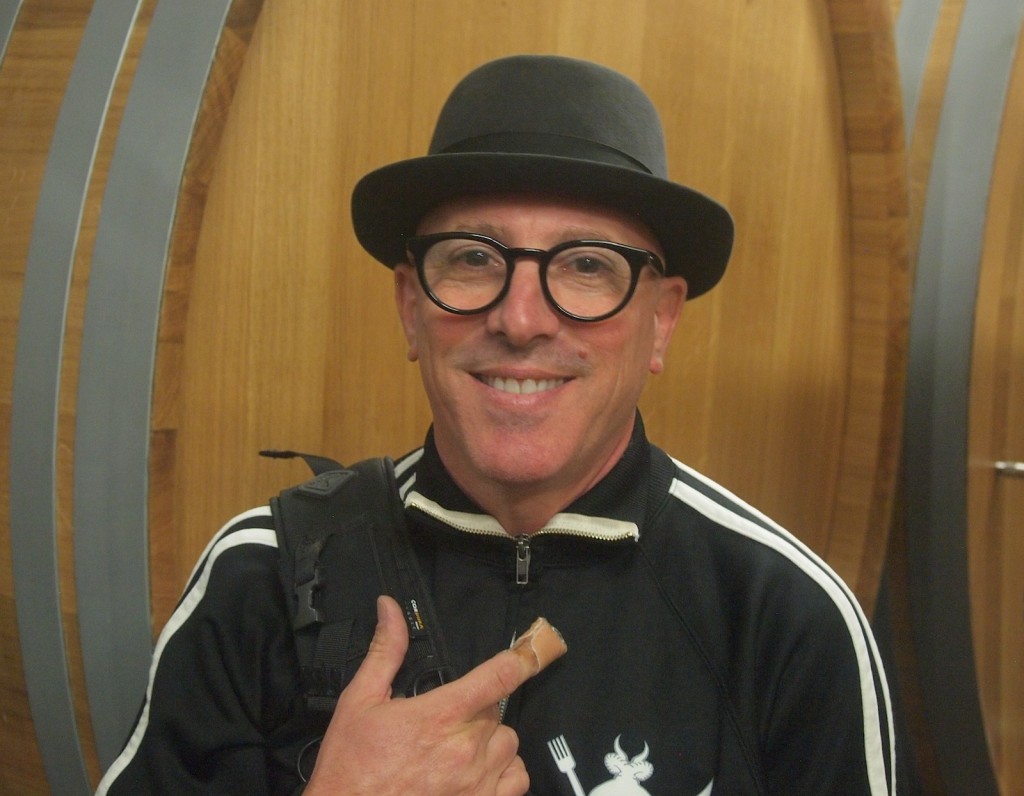 There has been some suggestion that the portrait on the cover of my new Kindle e-book ROCK STARS OF WINE AMERICA #2: AZ with MJK is not of the singer-winemaker Maynard James Keenan (Puscifer & Tool / Caduceus Cellars & Merkin Vineyards). The reason that some people have jumped to the conclusion seems to be that in Angelyn Cabrales portrait he is shown smiling. So there seems to be a need to put the record straight. The cover image is based on the above photograph of MJK that I took in The Bunker, aka Caduceus Cellars in Jerome, Arizona on November 15th, 2014, and as you can see from it he does smile just like everybody else! To learn more about the man, his wines and the Arizona wine industry that he is a vital part of click on the following link:
http://www.amazon.com/gp/product/B018BWI9EM?keywords=Stuart%20Pigott&qid=1448210914&ref_=sr_1_1&s=digital-text&sr=1-1
This also seems like an opportune moment to explain that the portrait on the book's cover is a work of embroidery, a stitched drawing and collage of fabrics. Angelyn Cabrales developed this technique and circular format herself although she is still a student at The College of New Jersey. The design of the book's cover is also her work, although it is modeled on the cover that Alexandra Weiss of Bad Dürkheim in Germany did for #1 in this series of outrageous tales about America, wine and I. Research for #3 about the Finger Lakes in Upstate New York continues this very day!