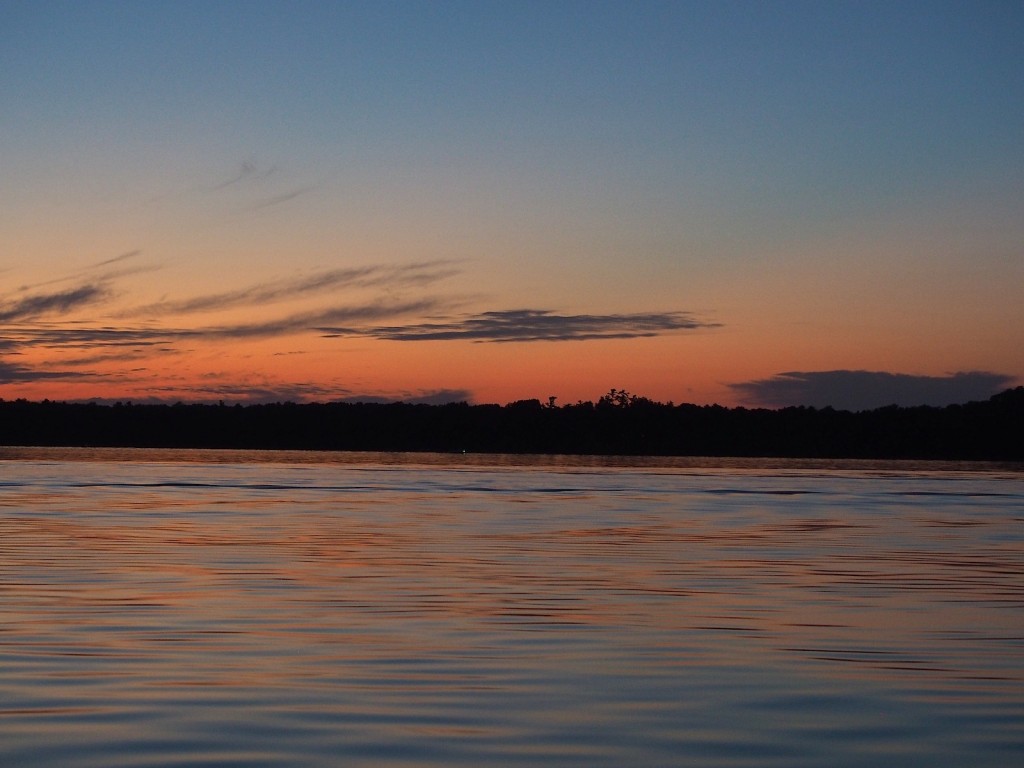 Other wines have their annual day and Riesling used (in theory) to own the summer, but actually most people enjoy wine as part of a great night out, and I'm not arguing with that. It may be a simple observation, but if Riesling is the Best White Wine on Earth (the title of my book on the subject published by Stewart, Tabori & Chang), then it could well be the best wine to drink tonight. And this will be particularly true here in Traverse City, Michigan, because tonight the second @CityofRiesling festival kicks off with the Night of 100 Rieslings downtown close to the shore of Lake Michigan. Normally I don't kick off a posting with a landscape image, but this picture shot from the deck of a boat on the lake last night was so spectacular I wanted to give you an idea of what the backdrop will be tonight. If you are unable to join us tonight, I suggest you scroll up to this shot and open a bottle of Riesling, or maybe two or three.
Although the @CityofRiesling is all about celebrate the wines of my favorite grape it has a serious purpose as well and, hard as it may be to believe, the above picture illustrates that. It shows Sam Smith of Smith Madrone winery in Napa Valley, California relaxing in the waters of Grand Traverse Bay last night. He's one of the many winemakers who travelled large distances to be here, to pour their wines and to exchange ideas. The dry 2014 Riesling from Smith Madrone has as much vitality and elegance as this winery's better known Cabernet Sauvignon reds (the 2012 is a beautiful example of this), and likewise proves that even that region so associated with massive, opulent and sweetish tasting wines has a completely different side of which Riesling is a part. This proves that it wasn't the Great God of Wine who ordained that Napa should produce Big Cabs, but men and women, consumers (who I regard as co-producers) no less than producers.
The most important thing about Riesling is that it is a seemingly endless source of surprises. I've been studying, tasting and drinking it for 30 years, but I still get a rush of excitement from realizing that I've just bumped into another new star in the Riesling firmament. Or would you expect to find that there's a producer of high-end dry Riesling wines in Pennsylvania? Sarah Troxell of Galen Glen winery in the Lehigh Valley of Pennsylvania is another participant of the @CityofRiesling and yesterday was the first time we'd met, so already the event has provided me with one very pleasant surprise.
JOIN US!