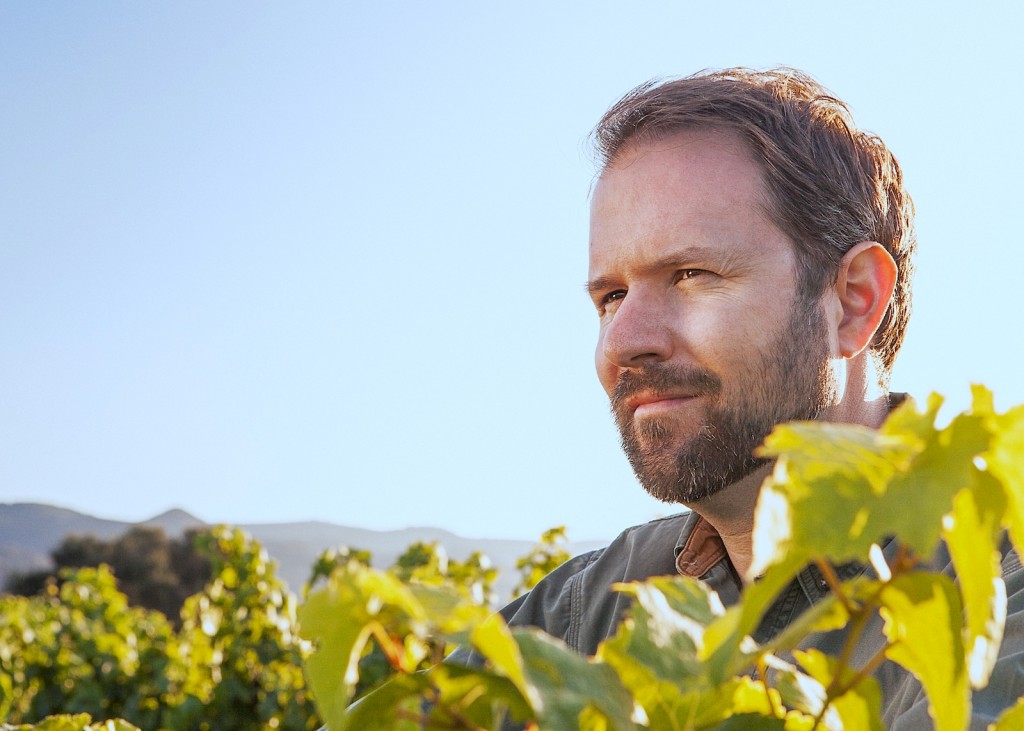 I have to admit that when I first tasted the dry Rieslings from Graham Tatomer's eponymous winery in Los Olivos, Santa Barbara County in California I hesitated. They were so different from anything else I encountered during the research for my 2014 book BEST WHITE WINE ON EARTH – The Riesling Story (Stewart, Tabori & Chang) that I wasn't sure what to make of them. And what I've tasted several times recently, the three single vineyard dry Rieslings of the 2013 vintage, are also way outside the conventional Riesling box. For those seeking Rieslings with effusive fruit aromatics and a bright interplay of acidity and sweetness this is not the place to go, except for reasons of curiosity. However, if you aren't afraid of some tannins and plenty of yeasty (technical term lees) character, nor of a hint of bitterness and a lot more power, then you should  find them fascinating and impressive.
There is a very special backstory to these wines and the equally distinctive Grüner Veltliners from Tatomer Wines (Meeresboden and Paragon Vineyard, both $28 direct from the winery), and it begins in the village of Loiben in the Wachau, Austria where Graham, pictured above, went to learn and work in 2003. There a love of Grooner was added to his fascination with Riesling. After he returned to California he founded his winery in 2008 and since then he has roughly tripled production to about 14,000 bottles per year. He uses grapes from some of the coolest sites in the entire county to makes his three single vineyard Rieslings ($22 to $35 direct from the winery), and the result is some of the most daring whites being made in this part of the state.  Although I'm sure that the development of Graham's white wine style hasn't reached an endpoint, after making seven vintages of dry white wine from these grapes he's already become something of a role model in the region.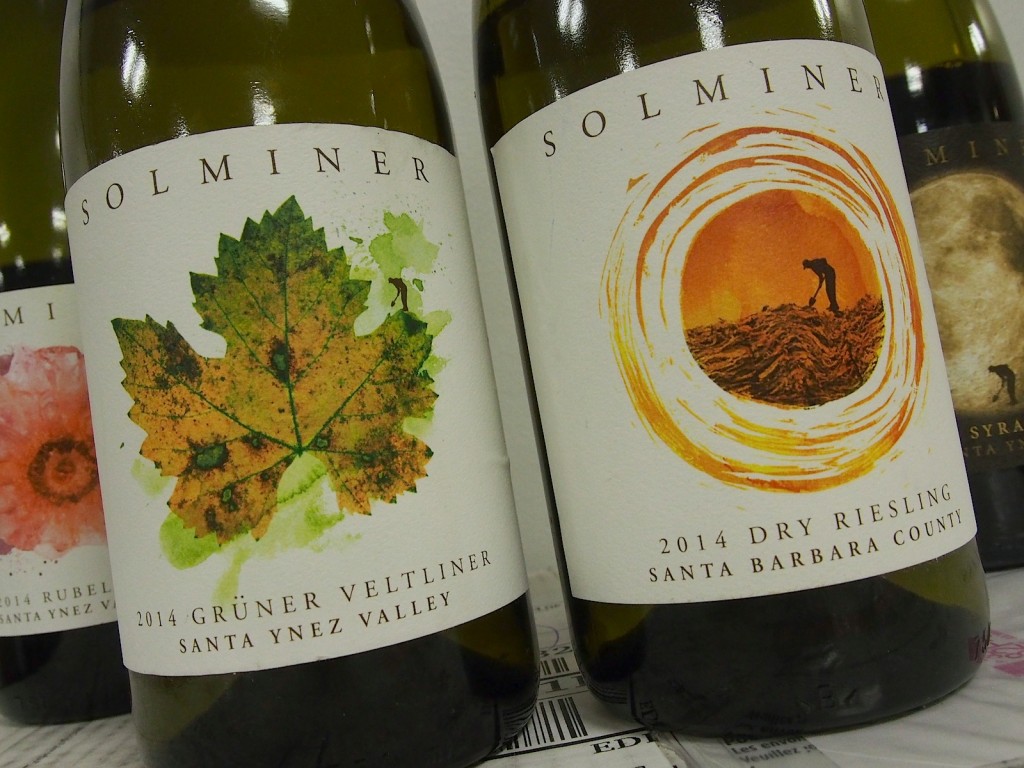 Just the other day at the offices of Soilair wines in New York Wine City (NYWC) Volker Donabaum showed me an impressive handful of wines from the tiny Solminer winery in Santa Barbara County that included these delicious 2014 dry Riesling and Grüner Veltliner ($28 and $30 direct from the winery). Anyone who finds the Tatomer style too extreme and not fruit-driven enough is strongly recommended these vividly aromatic and expressive wines. The Riesling has a lot of lemony and some floral character, the Grooner has a very authentic white pepper and green apple aromas. NYWC will surely go for this pair, and Anna and David deLaski have only been doing this since 2012! No doubt it helps that she's originally from St. Pölten in Lower Austria, however, I'd say that they must be doing a lot of things right in the vineyard, choosing good picking dates (the alcohol levels are modest), and that the 6 months in neutral oak before bottling is enabling the wines to develop at their own pace.
This isn't the end of the story of the new aromatic dry whites of Santa Barbara County though, for although Jeff Fischer's Habit Wines doesn't yet produce Riesling, it does produce a good Grooner and a great Chenin Blanc. Here is another aromatic grape that dislikes oak and really gains something from prolonged contact with the yeast after fermentation; the twin secrets of Jeff's distinctive wine style. Although their orientation point is Northeastern Italy Steve Clifton of Palmina (and Brewer-Clifton) is also making aromatic dry whites in this vein under that label. I love the Malvasia Bianca from Palmina and the Pinot Grigio is very good too. All of which says to me that an era of major innovation is beginning in this part of California and this is something I have to explore there at the first opportunity.