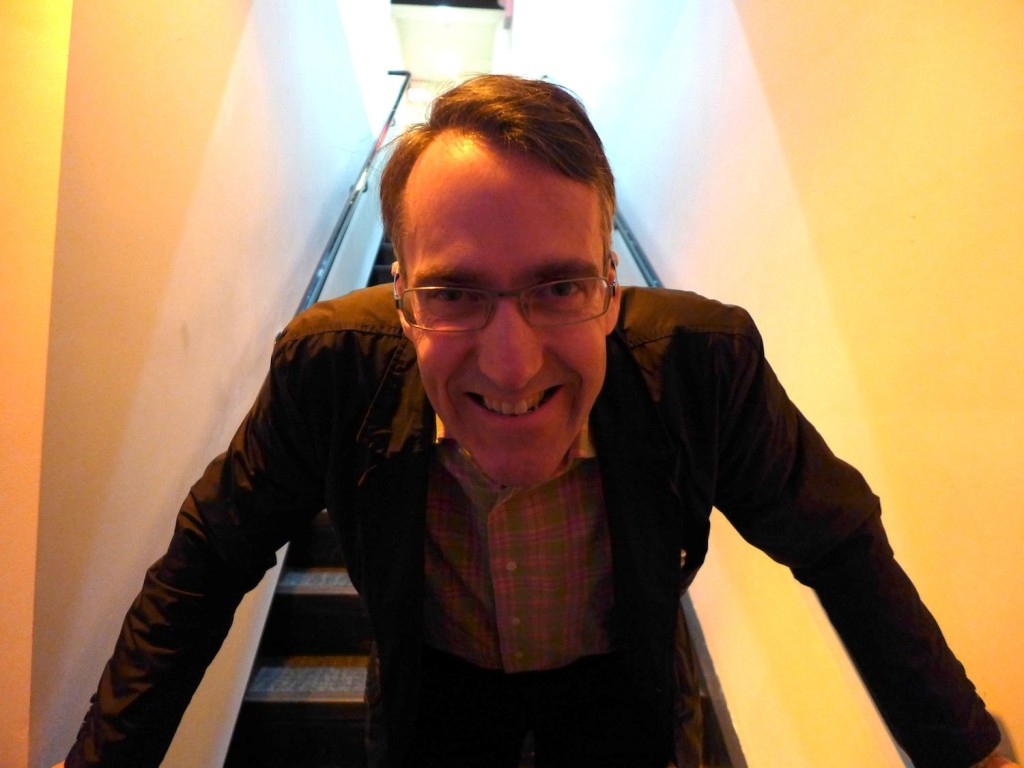 As you can see I am in party mood and I hope that you are too if you are coming to the STUART PIGOTT RIESLING GLOBAL Party (in association with Michael Skurnik Wines) from 9pm this evening at American Flatbread TriBeCa, 205 Hudson Street at Canal Street in Downtown Manhattan. If you want to come, but don't yet have an invitation, then you must quickly email Suzanne Winter at  Suzanne.stuartpigott@gmail.com
I was just at the big Michael Skurnik Wines tasting at TriBeCa Grill and at the preview screening of Terry Theise's movie about German wine, Leading Between the Vines. He packed an enormous amount into the movie and let the growers he featured speak at considerable length without interruption and with only minimal prompting. This was a daring thing to do and the gamble paid off. Having myself worked with a shaky camera and had some other technical issues when making my first experimental wine movie (click on Riesling Global above to reach the link to it) I am not really the right person to question the technical side of things, however, extreme wind noise was sometimes distracting. Cameraman Tylor Bohlman must be congratulated on having worked so well with the growers and having had such a good eye for what makes the Mosel, Rhine and Nahe so special.
Tonight at American Flatbread I will be shooting the first material for my own wine movie with the help of Brooklyn based documentary filmmaker Marcarthur Baralla (who took the photograph of me above). The working title is Watch Your Back (a Riesling Movie) and tonight we are shooting one of the opening scenes of the movie. Please if you don't want us to point a camera at you then tell us as soon as you arrive. We don't want to be impolite or invasive.
At the Michael Skurnik event I tasted a slew of great German and Austrian wines (not just Riesling), but some very funny things also happened. I hadn't tasted a single wine when a highly intelligent looking young woman asked me, "are you Eric?" "Eric?" I answered completely fazed. "Yes, Eric Asimov of the New York Times," she insisted and I had to gently point out that actually I was just Stuart Pigott. "Eric doesn't dress like this, does he?" I asked her, looking down at the bright red corduroy trousers and Vivienne Westwood bondage shirt I was wearing. "I don't think so," she replied, "but you do look a lot like him." Then there was another case of mistaken identity when Gabriel Clary of Michael Skurnik Wines (pictured below) told me that, "Caroline Diel couldn't make it, so today I'm Caroline Diel."  I hope that you agree with me that although it may not be as good an impersonation as mine of Eric Asimov he certainly made a good impression for Schlossgut Diel of Burg Layen/Nahe. You can also meet Gabriel at the party. See you there!