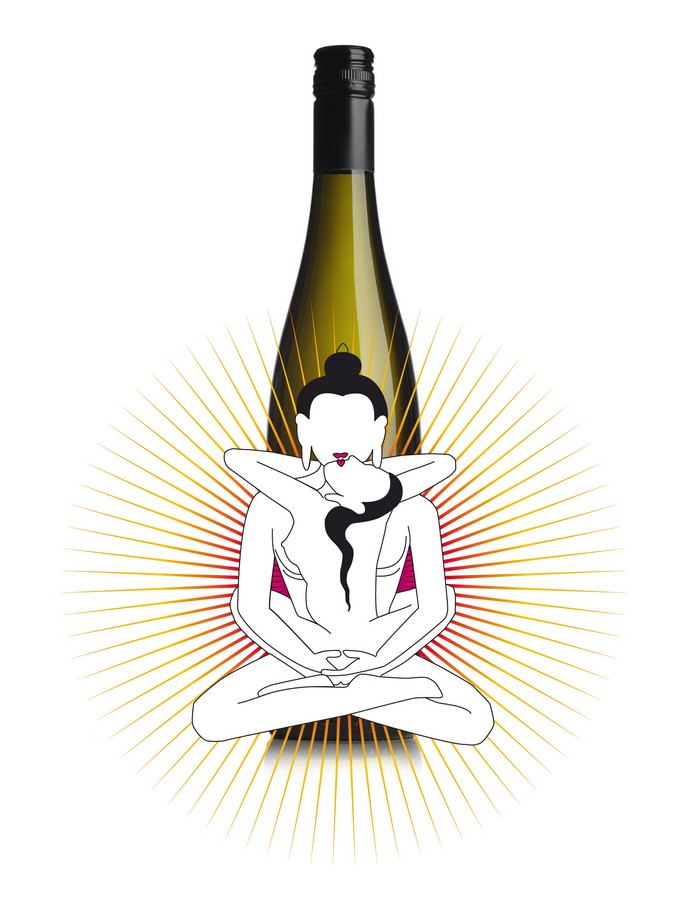 It's hard to believe, but true. One year ago today my website turned inside out and became STUART PIGOTT RIESLING GLOBAL. At the time it didn't seem like such a big deal, struck me as a gentle reorientation, but if I look at the traffic data for the last months, then there was an explosion of interest during the winter 2012/13 and the site is now operating in different league to a year ago. That's all very pleasing, but of course it also means that I've got to live up to some very high expectations.
In fact, the story of this change goes back another three months to the round the world tour I started on January 17th 2012. This was "necessary" in order for me to attend the Frankland Estate International Riesling Tasting in Sydney/Australia on February 6th and 7th 2012. On my way there I stopped in Thailand, Hong Kong and Shanghai/China and South Australia, and after the event I continued on to New Zealand, California, Virginia, New York, Rhode Island, Boston/MA then the ProWein trade fair in Düsseldorf/ Germany. This circumnavigation of Planet Wine took me seven weeks during which my life changed sharply. Step by step, stop by stop, it became clear to me that there was now a Global Riesling Phenomenon, not just a few Riesling freaks here and there.
Maybe it sounds arrogant, but I felt that whether I wanted to be it or not, I was "Mr. Riesling". People frequently told me that's what I was, and continue to do so. This meant that I was under some kind of obligation to take part fully in this movement, and that I'd also be a fool not to respond to this rising wave by focussing my website on Riesling in all its manifold forms. Soon after I returned to Berlin in early March 2012 I dreamt up the headline STUART PIGOTT RIESLING GLOBAL – the new website is exactly that – and Alexandra Weiss of the design agency weisswieschwarz in Bad Dürkheim/Pfalz came up with the logo (and the image above). After first trying to combine it with my previous logo I decided that half measures would be a terrible mistake and to go full throttle with her design. People who had been skeptical when they saw the logo printed on paper or at a modest size on the screen loved it at full banner-size. I was rolling, if slowly at first.
The decision to pursue both book and movie projects parallel to the new website was the next much more daring step. At first the movie thing looked shaky, but after I shot some video material in New York Wine City (NYWC) in July 2012, then some more in Germany during the Fall of 2012 and had this professionally cut by Klaus Lüttmer in Berlin I knew that I could do it, somehow. The Riesling Road Trip planned by Wine of Germany USA (scroll down to the bottom for more information), which requires me to travel coast-to-coast to promote German Riesling during late June 2013 handed me a road movie on a plate. When I got to know the talented Brooklyn-based French documentary filmmaker Marcarthur Baralla in NYWC during late November 2012 I knew that not only a movie of some kind, but something of a professional standard would be possible. And everyone I talked to about WATCH YOUR BACK (a Riesling movie) had some good or great ideas for the story.  So far we've managed two days shooting in NYWC and one in Düsseldorf at this year's ProWein. Thank you everyone who took part and to all of those who will take part during the coming months. Now all I have to do is to write a proper script and shooting & post-production plan…then implement it.
I am expecting to be able to make an announcement on the book front rather shortly, but have decided to wait on this one until the ink is dry on a contract, and that will take a few weeks longer. Much of the material which will go into the book has been test-driven here, though it will al be updated and expanded. Of course, a bunch of completely new stuff will also be written during the coming months. This project will also require changes to be made here on the website so that there is a tight link between it and the book, and this too will take time. Please be patient! I promise it will all be worth the wait.
Of course, your response has been an important part of the whole thing. To some extent I can what interests you and when from the analytical statistics for the traffic on the site, but your comments are always valuable.  Please keep sending them in! As far as possible I show them all, and I've only had to censor a couple in order to stay the right side of  half-way good taste. Sex and Riesling and Rock 'n' Roll yes, a stream of profanity or links to dubious websites no.
One thing that will never change is the spirit of compassion and respect for all who participate in the Great Game of Wine, also for those who don't like Riesling at all or prefer other wines, those who see wine and/or the world differently. That is what the image above expresses for me: the Riesling Force. May the Force be with you!