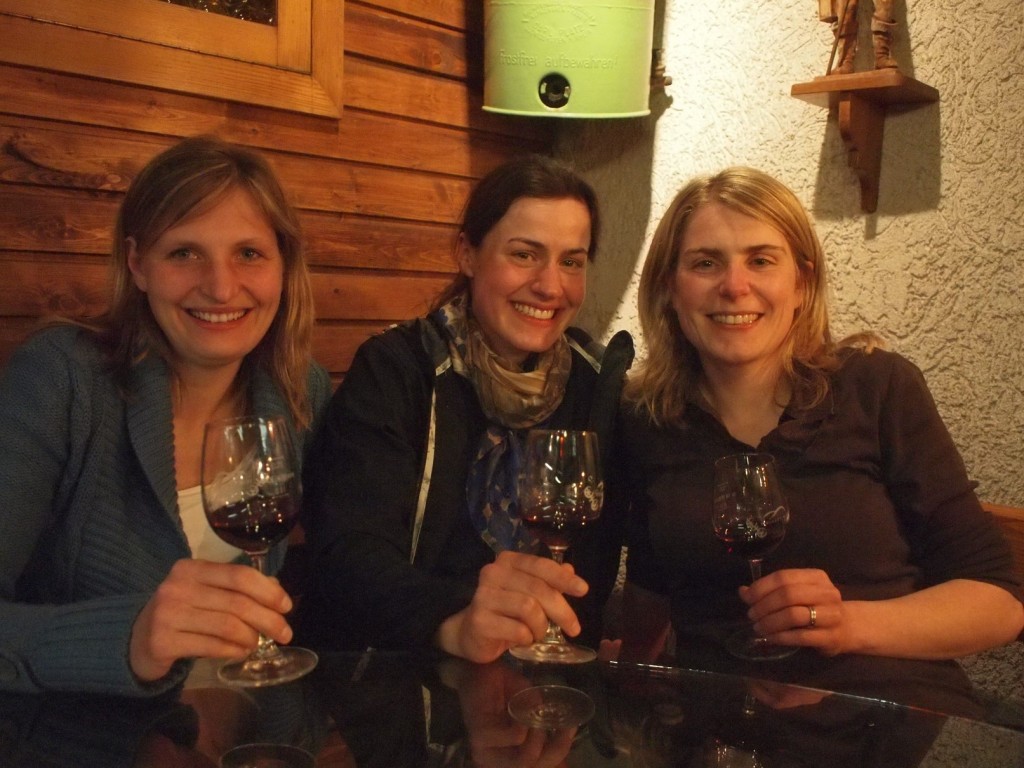 Here are three of the four stars of the 3rd Long Night of German Wine NYC which kicks off at 11pm on Thursday evening (July 25th) at Hearth Restaurant on East 12th Street at First Avenue. They are, from left to right, Mirjam Schneider of the Schneider estate in Mainz-Hechtsheim, Christine Huff of the Ekkehard Huff estate in Nierstein-Schwabsburg and Eva Vollmer of the eponymous estate in Mainz-Ebersheim all in Rheinhessen. No other wine growing region in Germany has so successfully reinvented itself during the last decade as Rheinhessen thanks to the creativity and deduced hard work of young winegrowers like these. It used to be the homeland of Liebfraumilch (yawn!), but now I call it the Dream Factory of Dry German Wine. Groupings of young winegrowers like this are now the norm in Germany, because "we" is a better basis for building a better future than "I". This is so both for practical reasons, for example, a group of three can do three times the number of experiments in vineyard and cellar per year than one, and because the combination of mutual support and peer criticism helps to develop talented winemakers. Each of this trio has already developed an entirely distinct wine style and has pushed quality up significantly although they've only been working on this things for about five years. My guess is that they are all headed for fame, even if they don't yet have US importers. Who knows, maybe that will have changed by the weekend…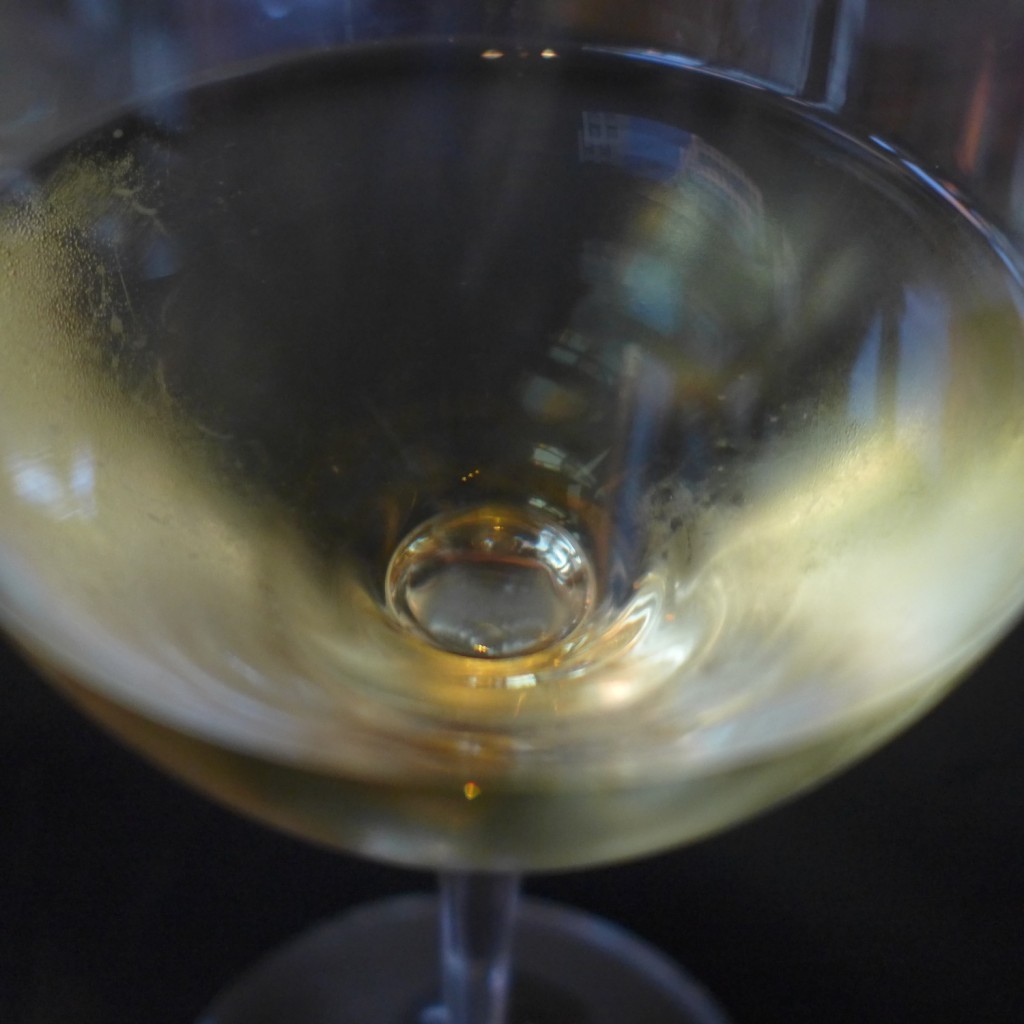 This is the other star of the evening: Riesling. Who could resist a wine as beautiful as this? Well some people still resist even trying it for dogmatic reasons, often saying that any white wine which isn't a Chardonnay or a Sauvignon Blanc isn't worth taking seriously. This is usually harmless nonsense, but sometimes it sounds like a form of wine racism. Of course, there will be nothing like that on Thursday night at Restaurant Hearth. Quite the opposite. Everywhere Riesling grows around Planet Wine (and there are many, many places where it thrives) it grows next to grapes of other varieties at least some of which also give exciting wines. Rheinhessen is no exception so there will be some white and red wines from other grapes to taste too.
This time my contribution is a selection of wines from the 2003 vintage, which early on was trashed for being "untypical". Sure it was the hottest summer in Europe since decades, but then so was 1959 (a close match both for the climatic data and for the analytical stats for the wines), and that was the first European vintage to be widely reported in the American media. All those vintage charts tell you it was great too. The 1959 wines which were unbalanced or went wrong have long since been forgotten and today everyone remembers or dreams about the best. This is a rare chance to taste a range of German Rieslings of the 2003 vintage, dry and sweet, to see what happened to them. Why do I donate these valuable bottles from my cellar in Berlin to the event? Why does Paul Grieco of Hearth and his team make so much effort? Why are trio of young winemakers from Rheinhessen in New York? In order to have a great time and to collect donations for the HOPE foundation in Cape Town/South Africa, which does work to prevent the spread of HIV/AIDS and to deal with its effects in one of the worst hit places   on the planet. For further information about the event please click on the link below. If you can't attend, but want to help, we will gladly accept donations. Please contact Hearth.
Long Night of German Wines invite 2013