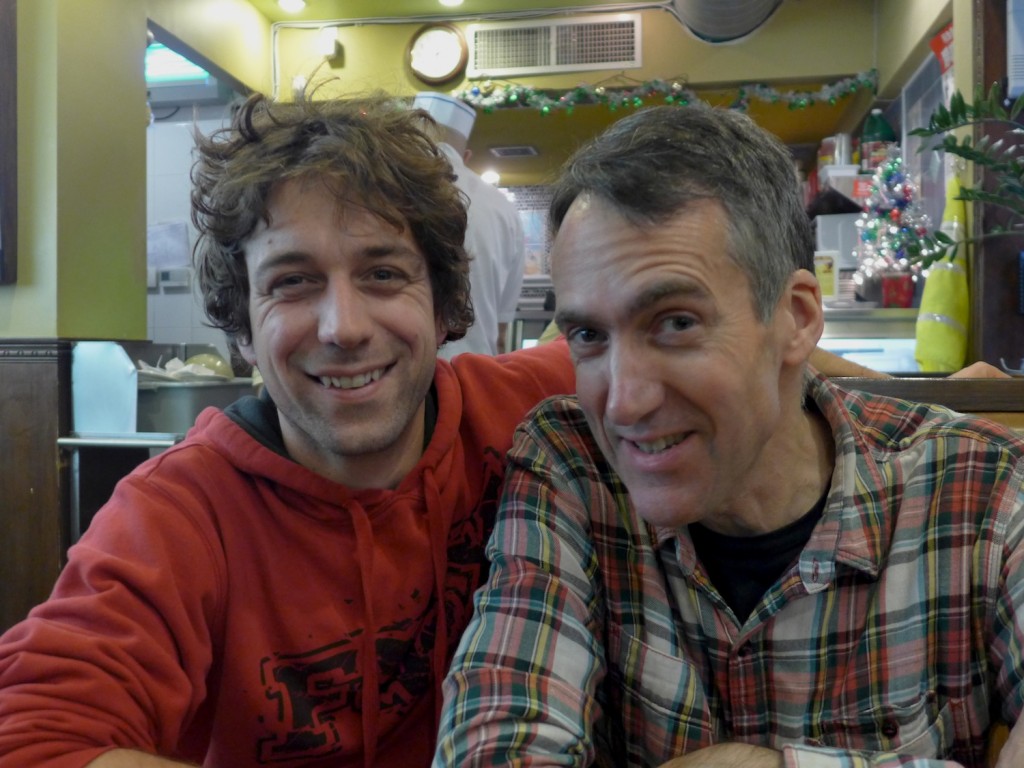 Suddenly, yesterday afternoon I got a text message from a French number telling me that Florain Busch of the Clemens Busch estate in Pünderich/Mosel was in town and would like to meet up for lunch today. Luckily I didn't have a road trip to New Jersey or any other up and coming Riesling destination planned for today, so we met up at Shanghai Asian Manor, 21 Mott Street in Chinatown/Manhattan for soup dumplings and a couple of Rieslings I brought along.
Florian explained that for some months he's been working at Domaine d'Aupilhac in Montpeyroux,  just over 20 miles northwest of Montpellier. It's quite a close neighbor to the famous Domaines Daumas Gassac and Grand des Pères, although to be honest I prefer the Montpeyroux wines to them. Florian was very excited by the d'Aupilhac's Les Cocalières red from a vineyard with more than a thousand feet elevation and northwesterly exposure. I really have to taste it. For more information see:
http://kermitlynch.com/our_wines/domaine-daupilhac/
I poured the dry 2012 Navrarro Riesling for Florian and he was very surprised when I revealed that it was from Mendocino/California. He'd just said, "it could be from Rheinhessen". He thought the lusciously sweet 2013 'F Series' Riesling Auslese form Framingham in Marlborough/New Zealand might be a 2010, but was unsure where on Planet Riesling it came from. I felt very reassured by his excitement about these wines, because these were some of the hottest discoveries from my research trips for BEST WHITE WINE ON EARTH – The Riesling Story.
Of course, I asked Florian the obvious question that is also the title of this posting. The answer was that he and his French girlfriend are here for just a week on their down to Argentina for nine months to work on organic farms there. When they return to Languedoc they plan to start their own farm growing wine and raising various kinds of animals. The great wheel of time is turning and the trend of the last decades towards farms devoted to wine called wine estates/Weingüter/Domaines/Fincas/Quintas is turning back in the direction of mixed agriculture. That fits with the Riesling spirit, which always admitted other grape varieties alongside my favorite grape.
PS Florian's girlfriend insisted I got in the picture too.