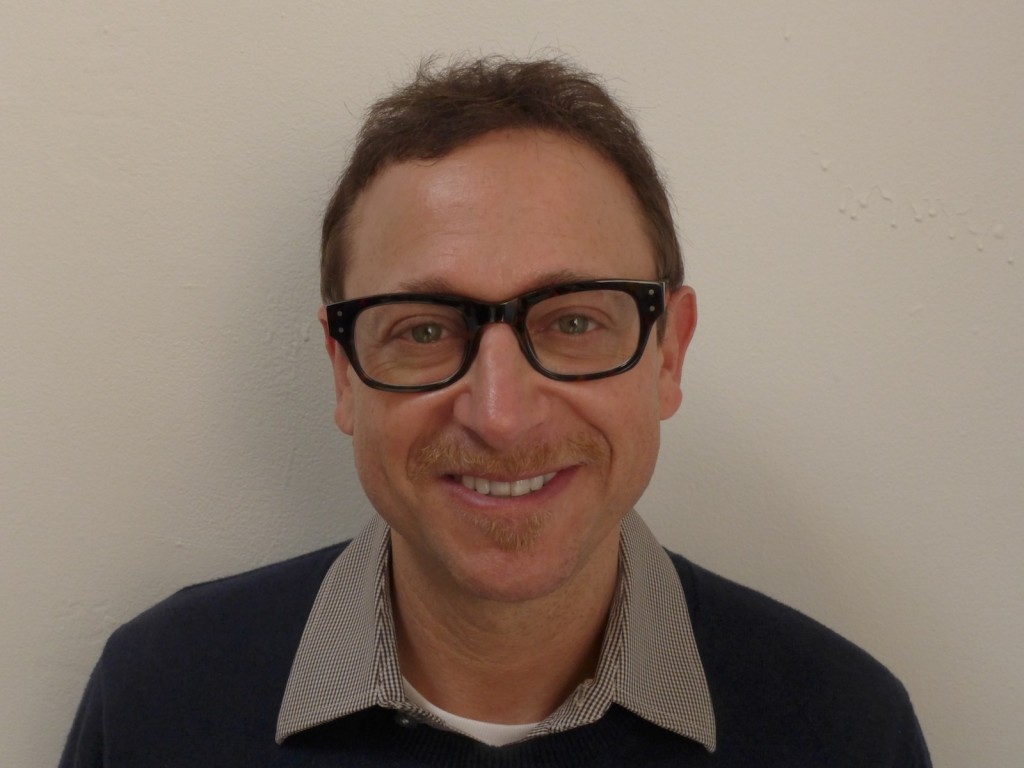 My apologies for the delay in getting this posting online, but I am sick with some kind of flu-type bug and struggling with everything as a result. Here it finally is!
As noted just a few days ago, a sea change in wine styles is taking place in California and this has been most obvious in the field of Pinot Noir, where a bunch of producers have been pulling back from the 15% plus alcohol, a sweet taste from over-ripe grapes and 100% new oak. The In Pursuit of Balance group (scroll down for more about them) are the public face of this, but there are also other producers not in the group like Jeff Fischer (pictured above) of Habit Wines in Santa Barbara County. I loved Jeff's 2012 Pinot Noir from the La Encatada Vineyard for its vibrancy of flavor and dry, fresh finish when I tasted it yesterday at the A.I. Selections portfolio tasting here in New York Wine City (NWYC), but it is his white wines which are truly revolutionary.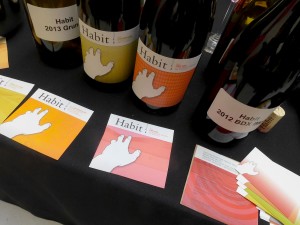 The 2012 Chenin Blanc from Habit – we all have habits, this could be a new one you to acquire, try to kick the destructive ones first though!  – weighs in at just 12% alcohol and is dangerously refreshing with a kind of whiplash acidity I normally associate with Riesling. When Jeff started making this kind of dry white wine not five years  ago it was totally wrong, that is a perfect example of cultural incorrectness (cultural correctness is perhaps more widespread than political correctness, but less frequently commented upon because it sells luxury goods). Now he seems to be right on the cusp of becoming a Somm-Sation due to the all the good and famous restaurants which have been giving him listings lately. I tasted cask samples of cask samples that will push that process of acceptance along further, the still slightly yeast, but delicately spicy and super-bright but less acidic 2013 Grüner Veltliner and the2013 Sauvignon Blanc, which is so far removed from any norm for that grape except in terms of freshness that I'd call it an Anti-Sauvignon Blanc!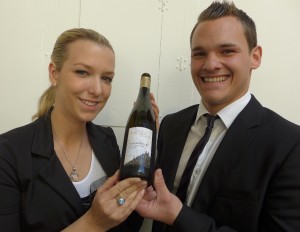 Patrick Proidl of the Proidl winery in Senftenberg/Kremstal is following in the family tradition of daring to do things radically different. Due to climate change some Austrian Rieslings of recent vintages have had a problem with too much ripeness and alcohol plus too little acidity. The Proidl dry Rieslings always dared to have more natural acidity than those from the more famous competition. His 2012 Riesling Reserve from the steep, terraced  Ehrenfels site below the eponymous ruined castle is a dazzlingly vivid Austrian Riesling with more than enough concentration to be considered in the first league for that category and great mineral freshness too. Patrick has been spreading his wings trying all kinds of unconventional stuff in the cellar, like stopping the fermentation of one lot of Riesling 60 grams per liter / 6% grape sweetness unfermented to give a wine in the German Spätlese style (and the 2013 is in that first league as well!) In the picture he's holding a bottle of his latest creation, the 2012 Generation X Riesling which did wild ferment for 8 months in a new 500 liter barrel and carries that oak better than any other experiment with Riesling and oak I've encounters so far. There's still plenty of apricot aroma and there's a serious textural complexity. This is daring stuff for conservative Austria!
Kris Matthewson made his first Rieslings at Bellwether Wine Cellars in the Finger Lakes (FLX) in 2012 and tasted a year ago they were wild and crazy wines (with quite some reduction, for those of you into the technical stuff). Since then they have mellow just enough to drink well without losing their positive edginess. The 2012 Dry Riesling from the A+D Vineyard manages to square the circle of having just 11%, plenty of the acidity typical for the FLX and yet have an attractive lemon blossom aroma and a good harmony.  His 2013 Pét Nat sparkler is very yeast, because it is still fermenting slightly in the bottle, but manages to be juicy and pretty dry. This will be another dangerously refreshing wine once spring arrives in NYWC. I predict that by the time the wine is sold out this will be another Somm-Sation, because mega-cool Donkey & Goat winery of Berkeley/CA already established this category of product with their impressive Chardonnay Pét Nat, but the Bellwether is drier and more expressive.