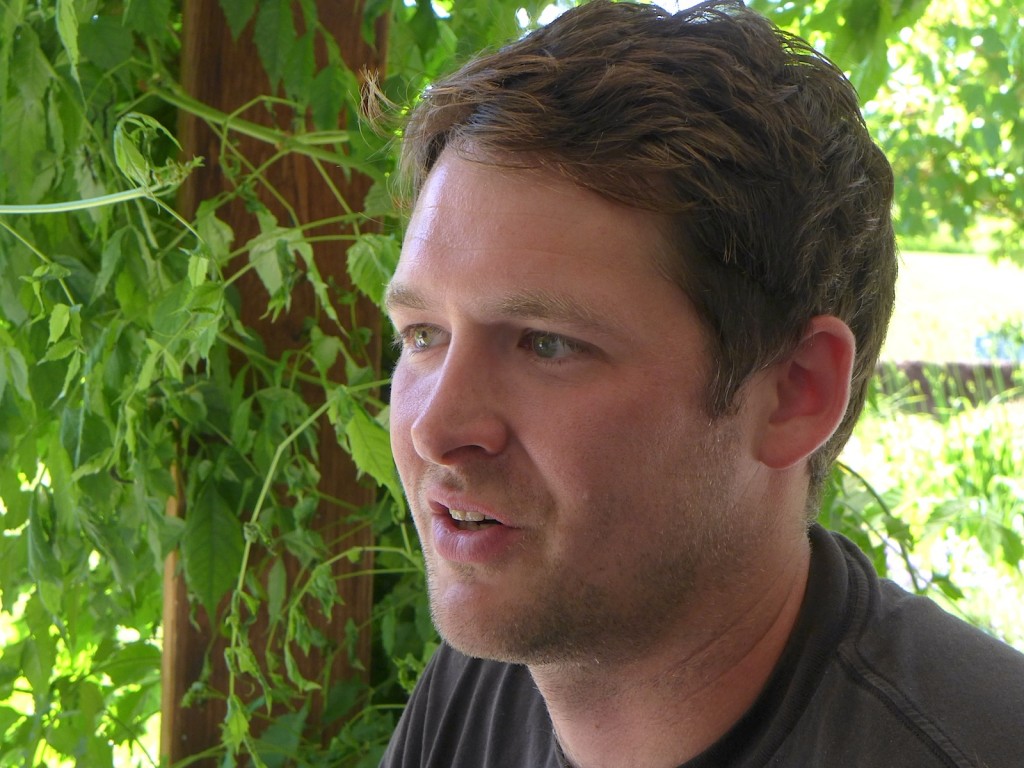 At the end of my week in the Finger Lakes (FLX) in Upstate New York I'm in no doubt that this region on the cusp of gaining recognition as one of the most important winegrowing regions in North America, and not just for Riesling. I'm also sure that this recognition will come both because of long-established (i.e. already in the second or third generation) wineries like Hermann J. Wiemer on the eastern side of Seneca Lake and Dr. Konstantin Frank on Keuka Lake, and because of new winemakers who are pushing various envelopes further than seemed possible  just a few years ago. Together they're dramatically increasing the amount and diversity of good and great wine produced in the FLX, and at the same time consumers outside the region – not only in New York Wine City (NYWC) – are picking up on the quality revolution here.
BEWARE: SUDDEN CHANGE OF TACK – Please bear with me for a moment! There are a bunch of theories of wine, of which terroir (authenticity through a sense of place) and so-called natural wine (authenticity through the minimal use of technology) are the most important contemporary ones. My experiences during the last days made me think about how if either of those theories is pushed to the limit it ends in a deterministic dogma that all but excludes the role of human decision-making and action, aka wine growing and winemaking. And this is precisely what the Young Turks of FLX winemaking are not.
Probably the terroir and matural wine fanatics are already flipping out and accusing me of not understanding the importance of their pet theories, or not hesitating and calling me a heretic straight out. However, I am not rejecting their ideas nor are FLX winemakers like Kris Matthewson of Bellwether on the western side of Cayuga Lake, pictured above. He's really interested in terroir, producing several single-vineyard dry Rieslings that are very distinctive, and he also has a couple of wines that definitely fall into the "natural wine" category, one of which is a 2013 Riesling Petillant Naturel. This is a sparkling wine which finished it's second fermentation in the bottle after release onto the market. It couldn't have done that if it contained a significant quantity of sulfites or was sterile-filtered, and is therefore what I'd call a low-sulfur, unfiltered wine.
More important for me is what Kris's decision to go down this path has done for the wine, which strikes me as being significantly more harmonious than the same wine made by more conventional methods, the 2013 Tuller Vineyard Dry Riesling. I prefer the steely, but expressive (white currant, elderflower) 2013 A & D Vineyard that spent almost 9 months in a tank under carbon dioxide pressure in order to delay adding sulfites to it. The result is a wine with way more mineral character than is the norm in this region. More conventional, but also more supple and immediately appealing is the juicy and elegant dry Riesling from the Sawmill Creek winery. Here it is important to remember that before Kris made his 2011 Pinot Noir here Bellwether was dedicated entirely to hard cider. Grape wine is that new for this producer!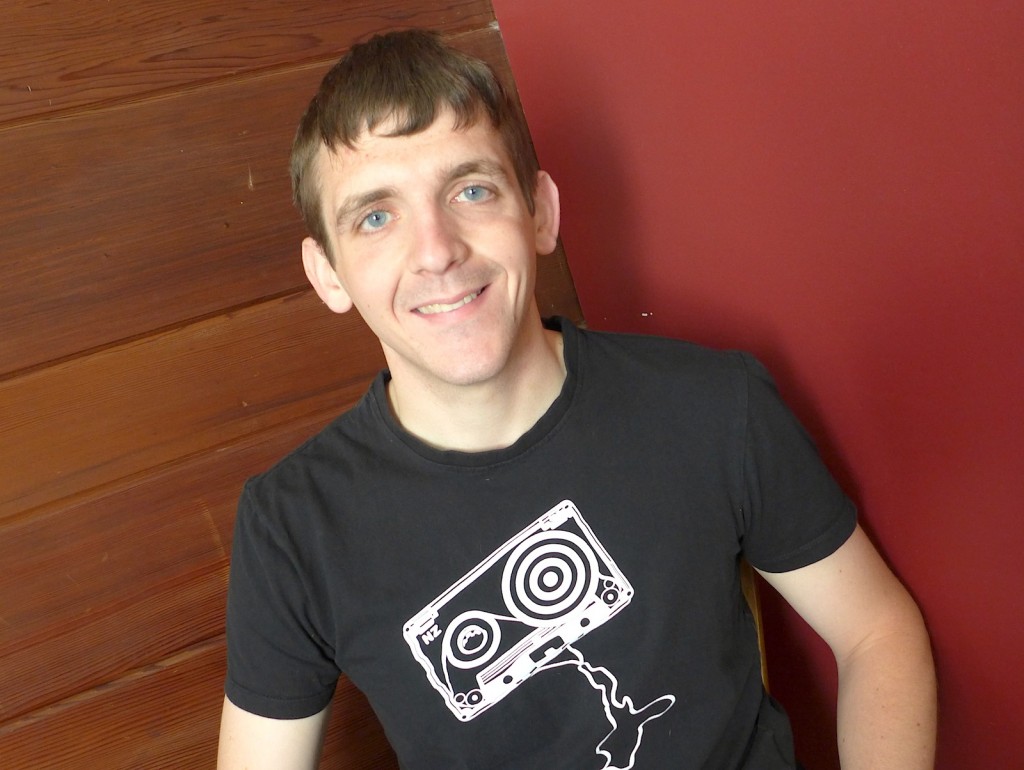 That can't be said for Red Newt in the so-called Banana Belt (so-called, because it's the warmest part of the region) on the eastern side of Seneca Lake where Dave Whiting has been producing good Rieslings ranging from harmoniously dry to succulently sweet since many years before my first to the FLX a decade ago. What's new here is winemaker Kelby Russel, pictured above, a graduate of Harvard in social sciences (they don't offer wine as a subject, at least not yet). It was jut 5 years ago that Kelby stumbled into winemaking at Fox Run on the western side of the same lake. Fox Run's Peter Bell has not only been one of the most consistent winemakers in the region over the last decade, the cellar he presides over has also been an incubator for new talent in the region.
Obviously, from the 2013 vintage Rieslings I tasted at Red Newt – just his second vintage there – Kelby learnt very fast. Of the 11 wines I tasted all were very good and there were 2 stars, the dry Tango Oaks Vineyard, the medium-dry 'The Knoll'   and the frankly sweet 'The Harlan' (both from Lahoma Vineyard on the opposite shore of Seneca Lake). Kelby hasn't changed the style of the Red Newt wines, which were always very bright and charming, but the best of them now have a "dark side" that creates a terrific tension with the fruit and floral aromas. Maybe this isn't conventional winetasting vocabulary and would result in certain failure in the Master Sommelier exam, but it strikes me as exactly the right metaphor of how the best new Red Newt Rieslings taste. I can't wait to taste them when they get into the bottle.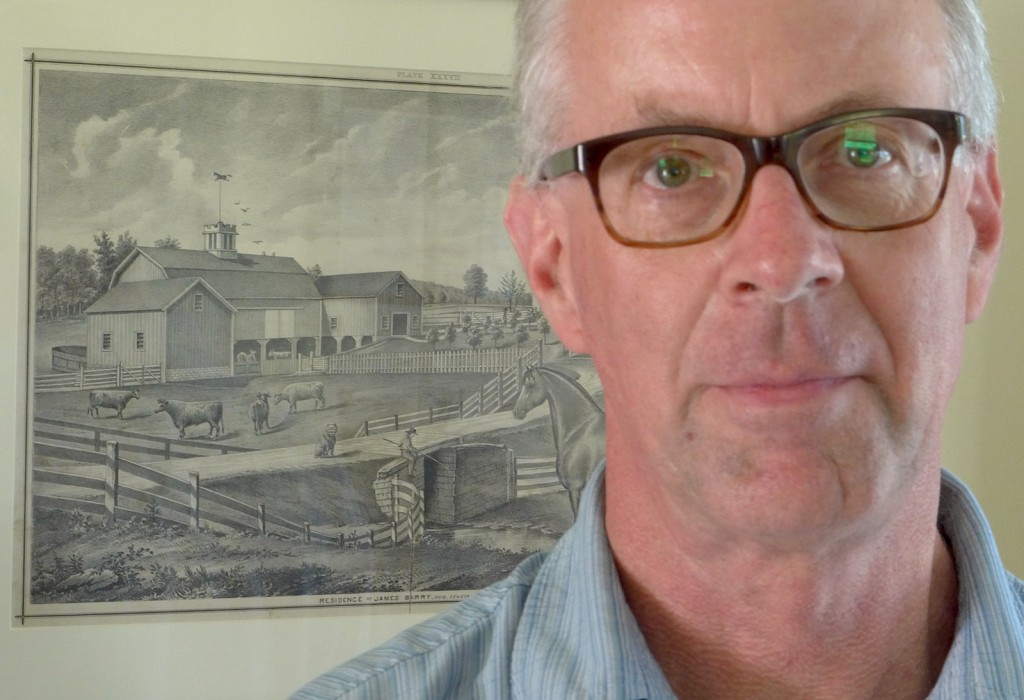 I tasted Kelby's most remarkable wine to date at nearby Boundary Breaks Vineyard with owner Bruce Murray, pictured above. I was lucky to meet him here, because he spends the great majority of his time in NYWC where he works in market research. The wine I'm talking about is the 2011 "No. 198 Reserve", a sweet Spätlese type wine that has the same kind of aromatic richness, finely-nuanced flavor, weightless feel and enormous freshness as the best German Rieslings of this type. It's the first time I've come across a wine of this type and quality in the FLX, or anywhere on the eastern side of North America for that matter. The number refers to the Geisenheim Riesling clone GM 198, from which the wine was made by picking very late and putting the grapes straight into the press uncrushed (technical term: whole cluster pressing). There was also a very exciting Riesling here which Kelby also made, the as yet unnamed dry 2013 No. 198. It struck me as being one of the first dry Rieslings from the FLX which fit in the mold of the German 'Grosses Gewächs' (GG), but that wine needs maybe a year or even two in the bottle to show it's best, just like the GGs. There were also some other very good wines made by Peter Bell and Dave Breeden of Sheldrake Point, the other members of the Boundary Breaks winemaking team.
A special mention has to go to a non-winemaker, Boundary Breaks vineyard manager Kees Stapel. This property wasn't planted until 2008, but already the vines looked better than any others I saw in the entire region. It may take this producer to achieve the stylistic and quality consistency to put it in the region's first rank, but it is clearly moving fast in that direction.
The only disappointing thing about all this for me is that while I picked up on Kris Matthewson's new wines early enough to get him BEST WHITE WINE ON EARTH – The Riesling Story and Red Newt earned a good place there too, I latched onto Kelby Russel's talents too late to acknowledge his role at that producer. Bruce Murray was more unlucky, because I bumped into a couple of his less successful – i.e. merely good – bottlings while I was researching and though, "yes, but…" Space was tight and Boundary Breaks didn't quite make it. If I'd realized that his office was just around the corner from where I stay in NYWC, then all of that might have been different…BUT THE FLX STORY CONTINUES and continues to surprise me!