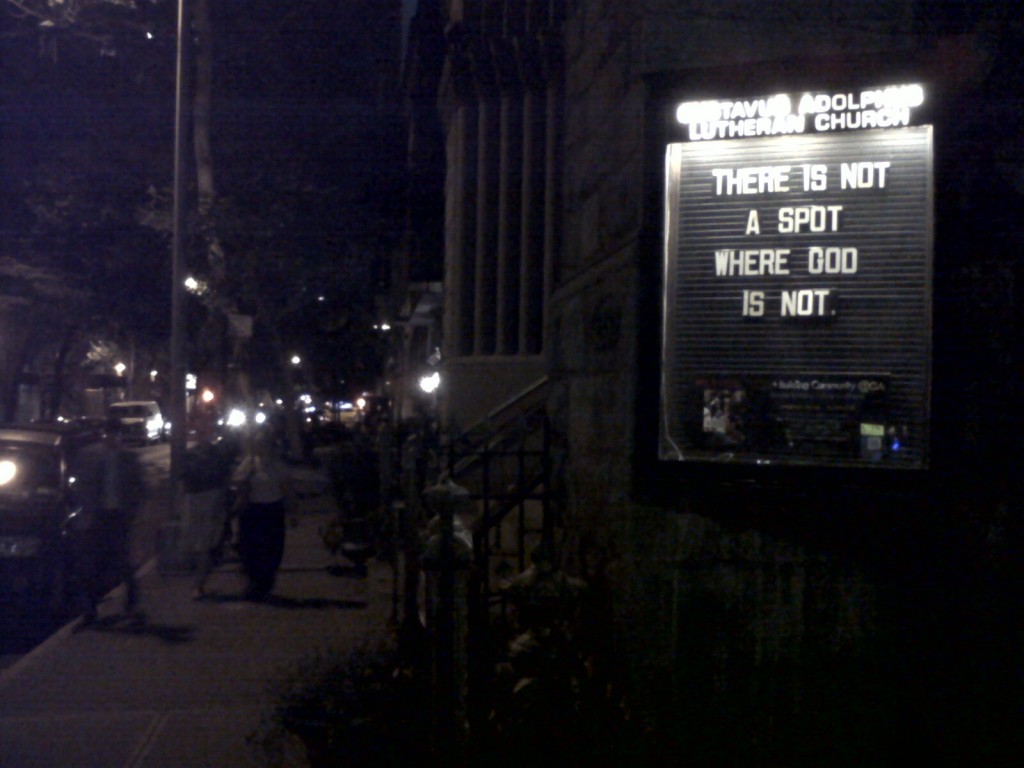 A brief philosophical intro: There's no way around the fact that the context (the natural and human aspects are so interwoven it's almost impossible to separate them) in which a wine is produced shape it. However, there's also no way around the fact that the context in which a wine is experienced no less radically shapes the experience of its smell and taste. A wine tasting in one location with one group of tasters is NOT going to lead to the result as the "same" tasting in another place with another group of tasters, not least because they will taste the location and the contents of their heads every bit as much as the wine in their glass. These too are so interwoven that you can hardly separate them. I write this listening to 'Smells like Teen Spirit' from Nirvana, and I promise you that colors these words too, and it would do so differently if I was hearing it for the first time, rather than for the (still electrifying) thousandth time.
But now, let's get down to business: Sunday afternoon I forgot all the above for a long moment, because I was focusing on the brass tacks of staging a blind tasting of wines from Arizona plus a couple of pirates from California and France at Hotel Delmano in Williamsburg/Brooklyn for a group of New York somms (thanks again Alex Allan for the great support, both moral and practical). And that's how I blindly sailed straight into the dark heart of a storm.
I didn't begin realize what was happening until one of the somms politely asked me if the winegrowers of Arizona focussed on terroir, French for the taste of the place and NYC-Sommspeak for a taste that is indefinable – je ne sais quoi – in a simultaneously sexy and holy way. I politely pointed out to him how young the contemporary AZ wine industry, but I don't think he has any idea how hard it is establishing vineyards in locations where there's no previous generation who's experiences you can draw upon. Terroir is a luxury for established winegrowers, or, at least, for winegrowers in regions that are well established. It's also a method for selling wines more expensively (see the example of  Burgundy where the T-word enables some mediocre wines to be sold for fancy prices).
Only after that exchange did I sense how behind that question lurked the expectation – of course! was anything else even conceivable? – that the winegrowers of AZ would be focusing on terroir. You see, in France terroir is holy  and from there this religion has been spread around the world by French winegrowers, their importers and SOPEXA. With it has travelled a mythical France that is a timeless land of wine on the western edge of the wine continent of Europe which the Great God of Wine favored above all others. That this marketing strategy was successful is proven by the prices charged the famous wines of France, which bear no relation to the production costs of them. Of course, I deliberately exaggerate for effect, but also because this way you'll pay more attention than if I was cautious and understated everything.
The tasting started quite well with a flight of three dry whites. However, when the the first reds – young wines made from the grapes of the Cabernet family – were poured something odd suddenly happened. NYC somms can have a knee-jerk reaction against the combination of the sweet fruity aromas of fully-ripe grapes plus clean, modern winemaking. These wines certainly smelt that way and provoked that knee-jerk reaction. To be fair, I would say that there was a touch of over-ripeness in all of them, that they would have been better without. But did this justify the force of those reactions? Some people seemed to feel they'd been insulted by the wines. In fact, they'd only tasted some wines of a style they personally don't prefer.
I have to admit here that most of the AZ wines had tasted better to me when I was there in a more relaxed context that was undeniably friendly to them. Many also tasted quite a better and very different after 24 hours further aeration. For example, on the day of the tasting the 2012 "Gallia" from Saeculum Cellars (55% Merlot, 45% Cabernet Franc) had quite an intense sweet redcurrant character, but the next day it was dominated by firm, dry tannins. I'm not arguing with the tasters characterizations, rather pointing out their  vehemence and how that inclined some present to pay less attention to the taste experience. Those somms may also have projected a high alcoholic content and lots of new oak onto the wines, because often in the big wide world of wine those sweet aromas are married to high alcohol and lots of new (in what used to be called "Parker Wines", after the wine critic Robert M. Parker Jr who liked that combination). The AZ wines actually had below 14% and were not full of new oak.
This situation repeated itself with the GSM (named after the combination of the Grenache, Syrah, Mourvèdre grapes in a blend) flight, at which point the attention oif some somms was seriously wandering – we want funky terroir wines, and we want them now! – their comments becoming rudimentary, vague and dismissive. My experience is that at many blind tastings a mood is established early on and casts a show or an aura over all the wines that follow. I've been swept along by such moods myself, and am certainly not immune to that effect. In this case it was a deep shadow, as the grudging nature of the praise for impressive wines like the 2012 "Kitsune" (Sangiovese) and 2012 "Judith" (60% Tempranillo, 40% Cabernet Sauvignon) from Caduceus Cellars made clear. With that latter wine the tasting ended with an at-least-its-finally-over-and-we're-all-still-alive mood.
I don't mind what any individual taster or drinker makes of a particular wine, because everyone is entitled to their own opinion and opinions contrary to mine are welcome. My doubts about the tasting have to do with the influence of local culture (the NYC wine scene is no less an island than Manhattan is) and the role group dynamics. As Nietzsche wrote, "there are no facts, only interpretations."
An important conclusion for me: It was interesting to ride this ship through the storm and listen to all the screams (including my silent ones at a couple of moments). When I chewed it all over after I was back home, it became clear to me that my decision to make AZ as a major research project in 2015 is a daring one, and some people here will think me mad for pursuing it. My experience with Riesling has ably prepared me for being out on a limb (particularly when it was totally "out" 20 and more years ago). There's iron in my soul! I shall proceed regardless of any and all reactions!
Full sail ahead!