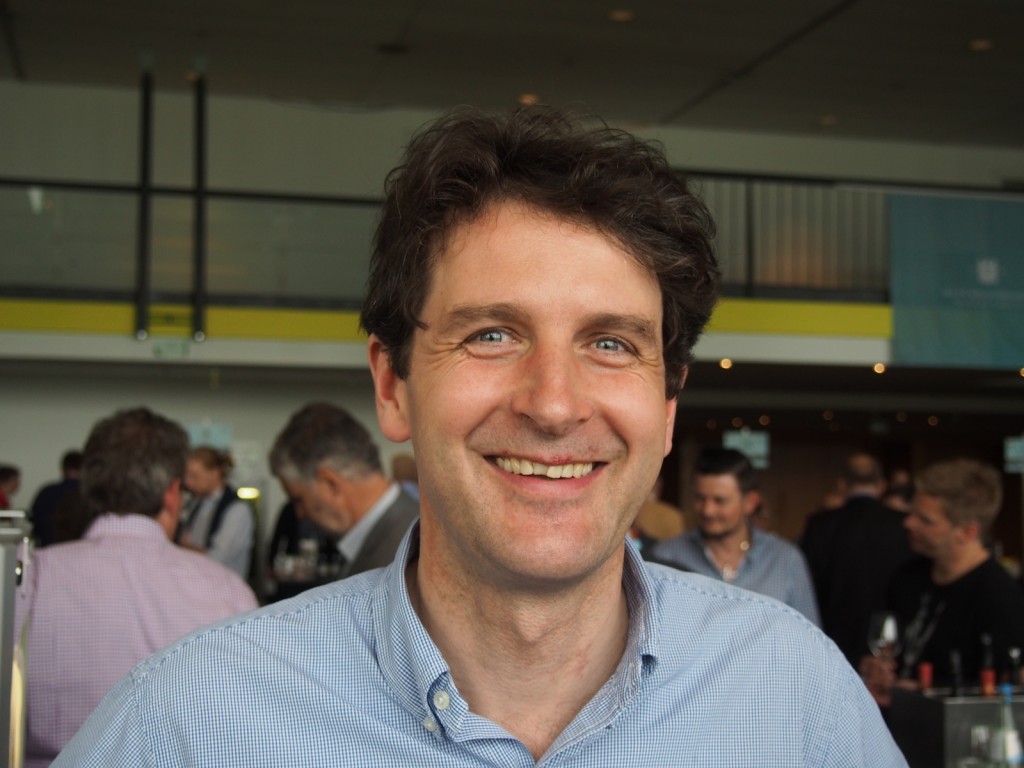 The Mainzer Weinbörse, the annual major presentation of the new vintage by the German VDP producers association is just about to end after two grueling days. They weren't grueling only because of the sheer number of wines on show (more than a thousand, I think, but I didn't try to taste them all), but also because 2014 is a vintage that spans the entire range from Up in the Heavens all the way to Down to Zero. Even a few of the VDPs almost 200 members, theoretically the elite of Germany's wine producers, managed to present wines that I considered so bad that they were incompatible with the designation Qualitätswein, or quality wine. They now need to do some serious soul searching and figure out if they really want to put world-famous vineyard names on bottles of Riesling that smell of wishy-washy rotten grapes and taste drab and bitter. There is also more general problem with bitterness in many of the Riesling wines from the Saar sub-region of the Mosel. Exactly why that is I can't figure out, but it was a clear pattern.
At the other end of the scale are those winemakers, like Martin Franzen of Müller-Catoir in Neustadt-Haardt in the Pfalz (pictured above), who managed their vineyards so well and were so on top of the harvest that they had no problems at all. His dry Rieslings were probably the most exciting wines I tasted during the last two days, and the other varieties (Rieslaner, Scheurebe and Weißburgunder) were also striking. Other serious highlights were Diel, Dönnhoff, Emrich-Schönleber and Gut Hermannsberg on the Nahe, Flick, Franz Künstler, Prinz and Spreitzer in the Rheingau, Groebe, Wagner-Stempel and Wittmann in Rheinhessen. The Mosel was confusingly heterogenous, although the wines from von Othegraven (who only showed sweet Rieslings) Dr. Wagner on the Saar stood out. Franken is an even more mixed and confusing picture, but with many exciting wines, and I will return to this subject at a later date after more tasting.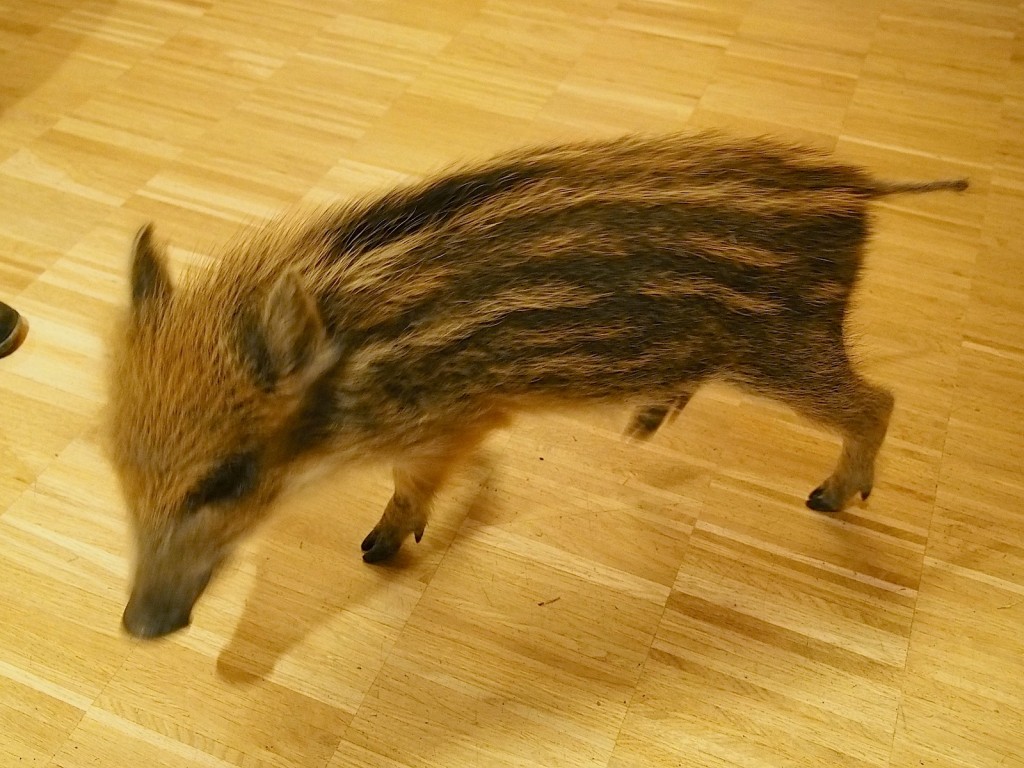 Of course, even these days were not totally dominated by wine tasting and the highlight of yesterday evening was meeting the young chap pictured above, Gustav, a tame baby wild boar. I was having a relaxed and delicious dinner at retired top chef Franz Keller's Falkenhof farm high in the taunts Mountains to the north of the Rheingau's vineyards and suddenly there was Gustav playing games and generally being the life and soul of the party. The highlight of dinner was thankfully not wild boar, rather the filet of a recently slaughtered Charolais from the fields of the Falkenhof. I'm not a big fan of beef filet, but this one had an up in the heavens flavor!