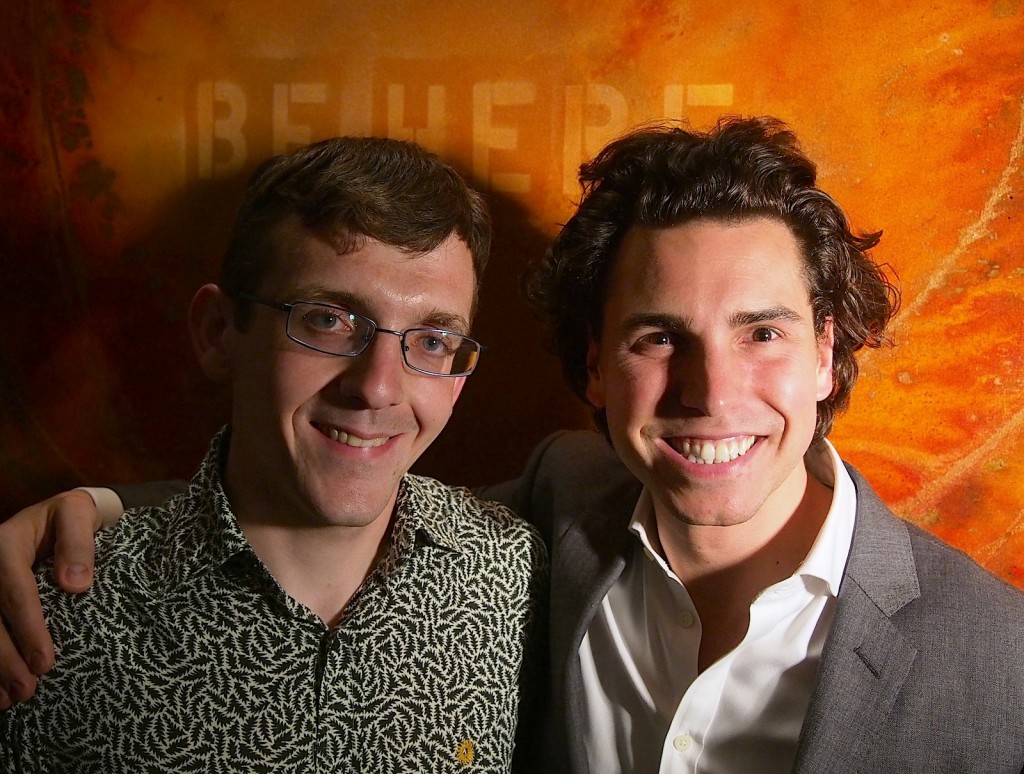 Successful creative co-operation like that between Kelby Russell (left), winemaker of Red Newt and Boundary Breaks in the FLX (Finger Lakes) in Upstate New York, and Thomas Pastuszak (right), wine director of The Nomad Hotel in NYWC (New York Wine City) to develop the 2014 Empire Estate Dry Riesling are way more unusual than you might imagine. The wine, which is just being released is already virtually sold out in spite of a production run of roughly 12,000 bottles and a retail price of around $20. I'd call that a cast iron success story, and the major increase in production planned for the coming harvest confirms that fact. Somms and winemakers may sometimes be the closest of friends, but developing a wine together is another matter altogether, because both must not only bring significant ideas and talents to the table, but also leave the other enough freedom to do their job as well as they can. Perhaps it helped in this case, that they both grew up in the Greater FLX Area and have a heart for these Rieslings, as well as ample talent. At the least, this created a propitious basis for co-operation.
The result is certainly one of the most important new dry Rieslings America, and in the FLX it is only clearly topped by the single vineyard bottles of the best producers, most notably Lamoreaux Landing, Hermann J. Wiemer. Although the wine has just been bottled and that shows a little, it is already wonderfully expressive and vivacious. Freshly poured from a well chilled bottle a passion fruit note pours from the glass, but as the wine slowly warms and aerates white peach, grapefruit and floral notes emerge. There's still some yeasty aromas in there (normal for high-end young Rieslings), but if anything they add to the wine's complex personality, and the saline mineral touch at the finish helps balance the bright acidity. If you "look" hard and you have a sensitive palate you'll find a tiny amount of unfermented sweetness in there, but this has been perfectly judged to smooth some edges and accentuate the fruit without tipping the wine out of the properly dry category. In short, it is delicious and fasinating not with great aging potential for those who are patient rather than thirsty for their next Riesling fix. It is a sign of what is to come from Kelby Russell at Red Newt and Boundary Breaks. For a winemaker who started from scratch on the first day of harvest 2009 at the Fox Run in the FLX, and made his first solo wine in 2011, before assuming responsibility for the cellar at Red Newt with the 2012 vintage it has been a hyperbolic learning curve that he mastered with astonishing ease considering he's still in his late twenties.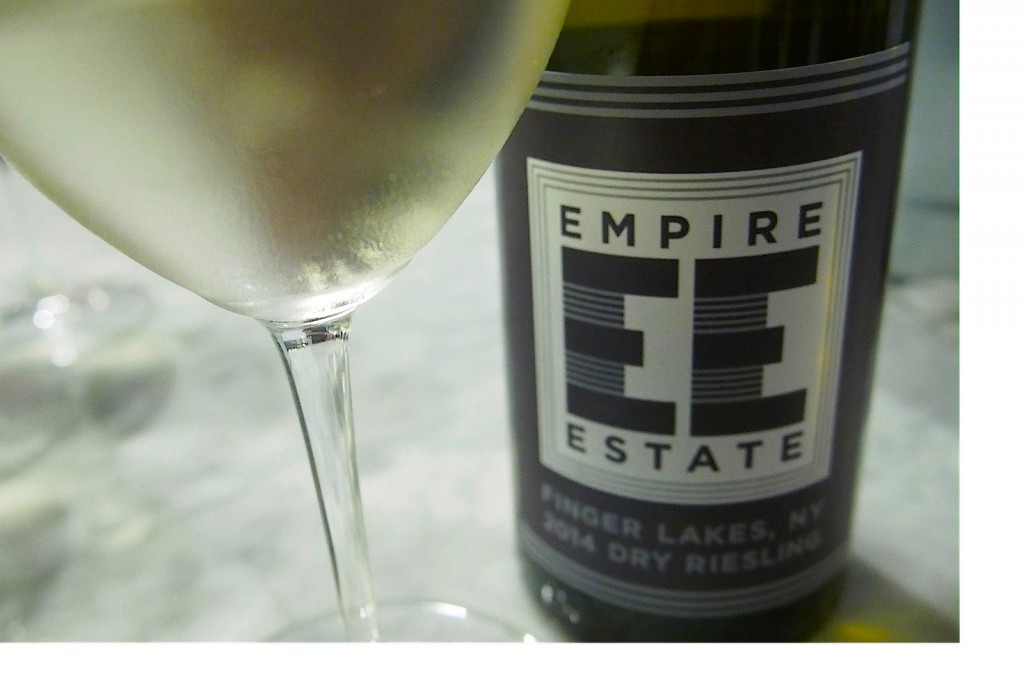 All this leads me to another important matter that is also highly topical. The Empire Estate Dry Riesling is the last of a handful of compelling reasons that lead me to declare THOMAS PASTUSZAK to be my 2015 RIESLING KING OF NEW YORK, a prize for people in the hospitality industry of NYWC who show a particular dedication to Riesling that was introduced last year. Regular readers may remember that Juliette Pope of Gramercy Tavern was my Riesling Queen of New York in 2014. The other reasons revolve around Pastuszak's role as the wine director of the The Nomad Hotel at 11700 Broadway and West 28th Street. If you want the best that the Riesling grape has to offer – and let us not forget that Riesling is the Best White Wine on Earth – then this is one place you'll be sure to find it.
The range of high-end dry Riesling is particularly stunning regardless whether your taste is classics like Clos Set Hune Riesling from Trimbach in Alsace, France (1993 – 2007 are available), or new superstars like the 2012 Riesling GGs from Keller in Rheinhessen, Germany (in magnums too!). I'm not sure who else in the city offers the 1995 and 1997 Vinothek from Nikolaihof in the Wachau, Austria. And if you don't want to spend much money on a dry Riesling, then there are two FLX wines by the glass – Bloomer Creek ($15) and Silver Thread ($13) are amongst the most innovative winemakers in the region – or the 2011 Vandenberg Riesling ($55) from Tatomer in Santa Barabra, California. This all not only takes the grape extremely seriously, but offers a slew of great combinations with chef Daniel Humm's cuisine at The Nomad (to be frank I clearly preferred it to the highly acclaimed Eleven Madison Park). That a young man of just 30 years has done all this and much more leaves me a bit speechless, which is the best reason of all to award him this honor!