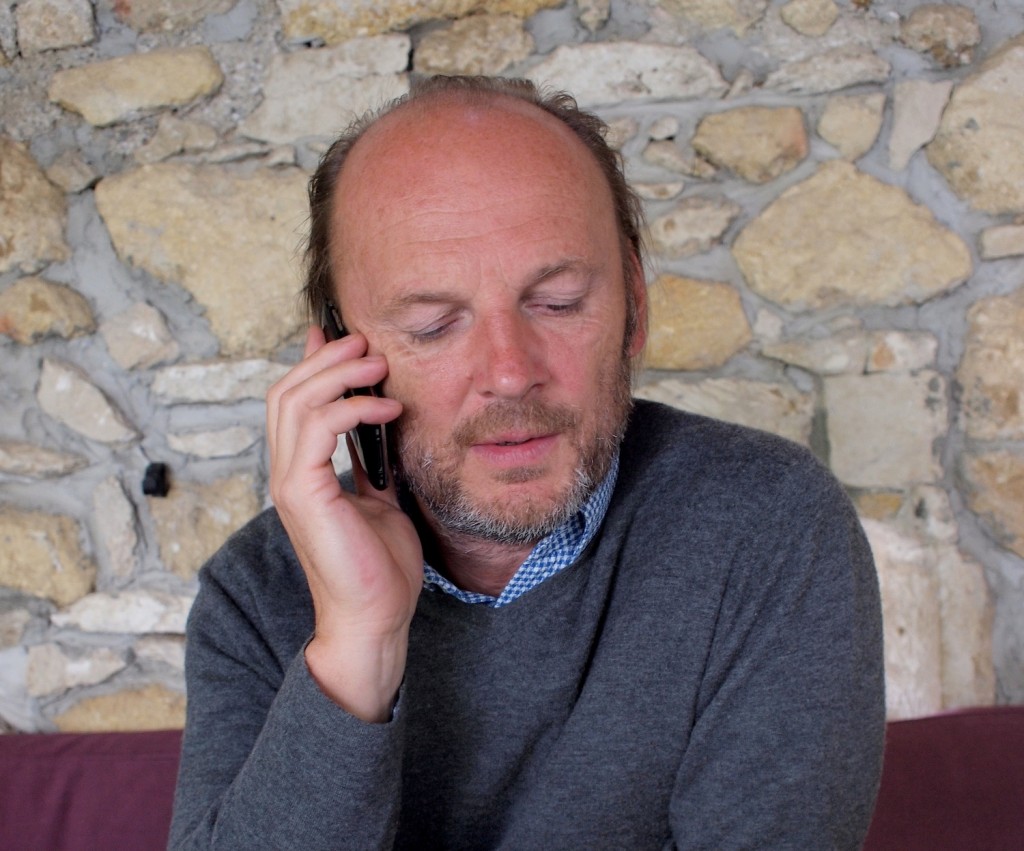 I know that some of my colleagues and some somms will say that I am biased, but the fact is that we are all influenced by personal likes and dislikes. The person who will accuse me of not taking the world of Cabernet Sauvignon dominated red wines seriously enough after reading this posting, will themselves struggle to find something decisively positive to say about Nebbiolo red wines from Northern Piedmont, red Burgundies from cooler vintages, or Austrian Blaufränkisch. The latter of this trio is the subject of this story, to be precise the Blaufränkisch from MORIC, a producer who's first vintage was 2001. No doubt, now some of you are asking  yourselves if I'm seriously suggesting that the wines from the rather little-known Blaufränkisch grape  from a producer in the unromantic and previously unacclaimed region of Mittelburgenland in Austria who just harvested their 15th vintage might be a serious candidate for the title of best red wine in the world. The answer is decisively yes!
The man behind the MORIC wines is ex-casino croupier and wine philosopher Roland Velich, pictured above. I got to know Roland more than five years before he founded his own winery in 2001. Back then he was still working together with his brother Heinz at their small family winery in Apetlon, Burgenland.  During the 1990s they turned the Tiglat Chardonnay into one of the finest and most sought-after Austrian dry white wines, but already it was pretty clear that the brothers would have to go their separate ways at some point. How would that work out though? For some years this question mark hung in the air, then  suddenly Roland decided that the red wines from the indigenous Austro-Hungarian grape Blaufränkisch / Kékfrankos was his future and Mittelburgenland was the place with the best potential for this grape. I first tasted the results in the Kurpfalz Weinstuben in Berlin in late 2003. The already bottled 2001 – there was just one wine from the debut vintage – was very elegant, but a bit oaky and therefore slightly  conventional. However, the 2002 vintage wines – cask samples ready to bottle – from old vines in the communes of Lutzmannsburg and Neckenmarkt were like nothing else I'd ever tasted. They were the first MORIC wines in the contemporary style and desperately I wish I had a few bottles of them in my cellar. My collection "only" goes back to 2003 and they are still full of life.
The other day I was lucky that Heather Meyer of Winemonger, the US importer of MORIC, invited me to join a professional tasting of Roland Velich's wines spanning the vintages 2013 to 2009 she organized at the excellent Le Du wine store on Washington Street in Downtown Manhattan. Because Velich avoids ageing his wines in new oak barrels if he possibly can (occasionally a barrel has to be replaced and his hand is forced) the full bandwidth of aromas that this grape is capable of came out, some more in one wine others more another wine. There are floral (violets and red roses) and fresh herbal notes (tarragon and sage particularly), then there's spices (ranging from clove to black pepper), and I haven't even got to the fruits yet! If a Blaufränkisch is good (made from ripe grapes rather than under-ripe or over-ripe grapes) then they are black and fresh, like elderberry or slightly tart wild blackberry. Blaufränkisch always has an acidic freshness, but if the wine's balance is really good, then this is like a beam of light shining on a beautiful vase. Close the curtains and suddenly the vase looks nothing special compared with how it struck you just a moment before;  what the wrong approach to this grape (i.e. trying to make its wines taste more rounded and conventional) does to it. And there is a mineral saltiness at the finish to almost every MORIC Blaufränkisch of a kind you find in  very few reds from anywhere on Planet Wine.
Let's be specific, though. The best value you can find in MORIC Blaufränkisch at the moment is the 2011 Reserve, which you might be able to find for just under $50 a bottle in NYC. This vintage is just beginning to open up this wine is beautiful example with it's best years immediately ahead of it. It has a bunch of tannin (typical for the vintage) so if you don't like pronounced dry tannin this is not the wine for you, but for my taste the balance between power and freshness, between delicate spice and ripe fruit is excellent. For the Alte Reben, i.e. old vine bottlings you will pay in the direction of $150 in the US and a bit more than half that figure in Euros on the other side of the Atlantic. For me the 2011 Lutzmannsburg Alte Reben and 2009 Neckenmarkt Alte Reben are unquestionably among the best red wines I've tasted during the last year, and I promise you that I tasted some spectacular things lately here in NYWC. The 2012s of these two top bottlings are still a bit young and I fear I may be underestimating them. The basic 2013 Blaufränkisch from MORIC suggests this is a fantastic vintage of aromatic subtlety and elegance. Those are the virtues traditionally associated with the red Bordeaux 1er Grand Cru Classé Château Lafite Rothschild, but I just tasted the 2004 the other day and that wine didn't come close to the MORIC Blaufränkisch I just recommended. I rest my case!