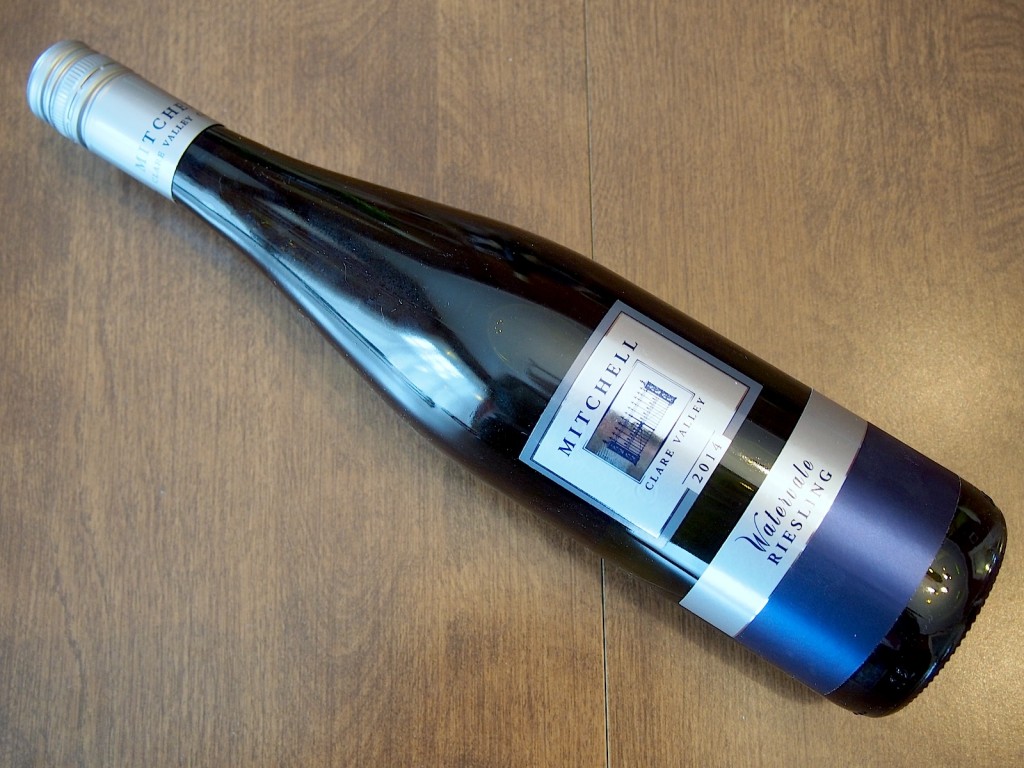 Ein deutschsprachige Version von diesem Text wird bald folgen. Ich bitte um Geduld!
Late last year the announcement of my Riesling Revelations for the year caused quite a stir, so there was never any doubt in my mind that I would have to repeat the giving of these awards at the same time this year. The first time the winners were all North American wines, but this year I decided to simply pick the most exciting and innovative Riesling wines I encountered during the last year in each of the four categories of the IRF (International Riesling Foundation) taste profile: Dry / Medium-Dry / Medium-Sweet / Sweet.  Sometimes the choices were very difficult and that's the reason there's an official runner up in the Dry category. I am, of course, very interested to hear all your reactions. My apologies that it's impossible to list all the importers for these wines around Planet Wine, but this information should be easily accessible on the Internet.
RIESLING REVELATION 2015 DRY:
2014 Watervale Riesling
from Mitchell in Clare Valley, South Australia
Not without some reason do somms and consumers in America and elsewhere sometimes accuse Australian Riesling producers of making extreme wines. Often the bone dry, high-acidity style combined with the intense lime character of these wines makes them challenging in their youth, which is why I often refer to them as Bladerunner wines. It is the intense sunlight, the enormous day-night temperature differences and very dry summers in Australia that are responsible for that acidity and that aroma. The normal suggestion is that the wines need some sweetness, but this always struck me as the easy way out. This wine proves that greater elegance can be achieved in this style without resorting to sweetness, or in any way changing the fundamental personality of these wines. This dry Riesling is the best that the Mitchell family made since the first vintage back in 1977. The aromas of lime, passion fruit, melon and citrus blossom are only made more exciting by the slightly funky note from the wild ferment. However, you have to feel the textural complexity, succulence in your mouth, then savor the elegant, delicately mineral finale in order to find out why this wine had to win in this category.
Typical retail price: AUS$22
US importer: Red Earth Wines, contact www.redearthwines.net
UK importer: Merchant Vintners, contact www.merchantvintners.co.uk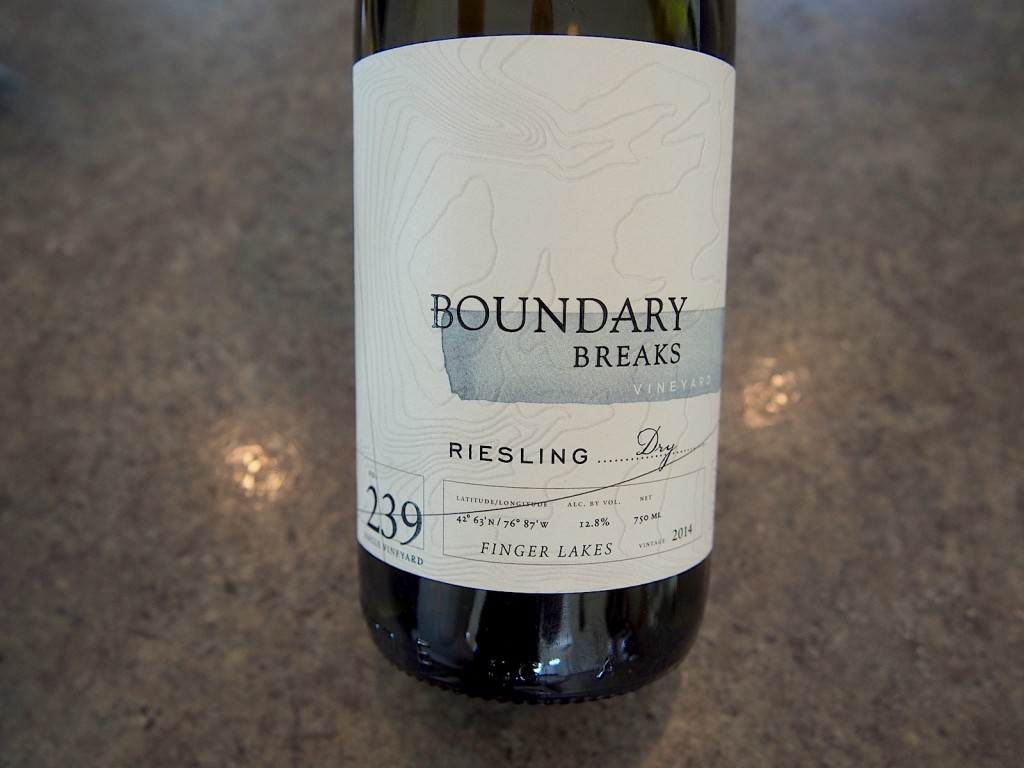 Runner up RIESLING REVELATION 2015 DRY:
2014 Riesling "239"
from Boundary Breaks in the Finger Lakes, New York
Until recently when I tasted the dry Rieslings of the FLX (Finger Lakes) in Upstate New York I almost always felt that they lacked enough ripeness to claim a place in the global first league for wines of this category. The only frequent exceptions were the wines of Hermann J. Wiemer on the west side of Seneca Lake (who made some great wines in 2012 and 2014). With the last couple of vintages a small handful of other winemakers have proved that they too can pull this off through the combination of excellent vineyard cultivation and late-picking. Bruce Murray's first vintage at the vineyard he planted while still a market researcher in NYC was 2011, so this wine comes from the 4th crop of his vineyard on the east side of Seneca Lake. By waiting until October 28th he picked perfectly ripe golden Riesling grapes that were entirely free of rot. Then Kelby Russell of Red Newt (see below) vinified this mold-breaking creamy and delicately spicy FLX dry Riesling with a great feeling for balance. The result is a wine so far outside the FLX box that it is sure to both praised and damned when it is released March 16th,2016.
Typical retail price: $19 (release March 16th 2016)
New York distributor: Polaner Selections, contact: www.polanerselections.com
Winery contact: info@boundarybreaks.com, www.boundarybreaks.com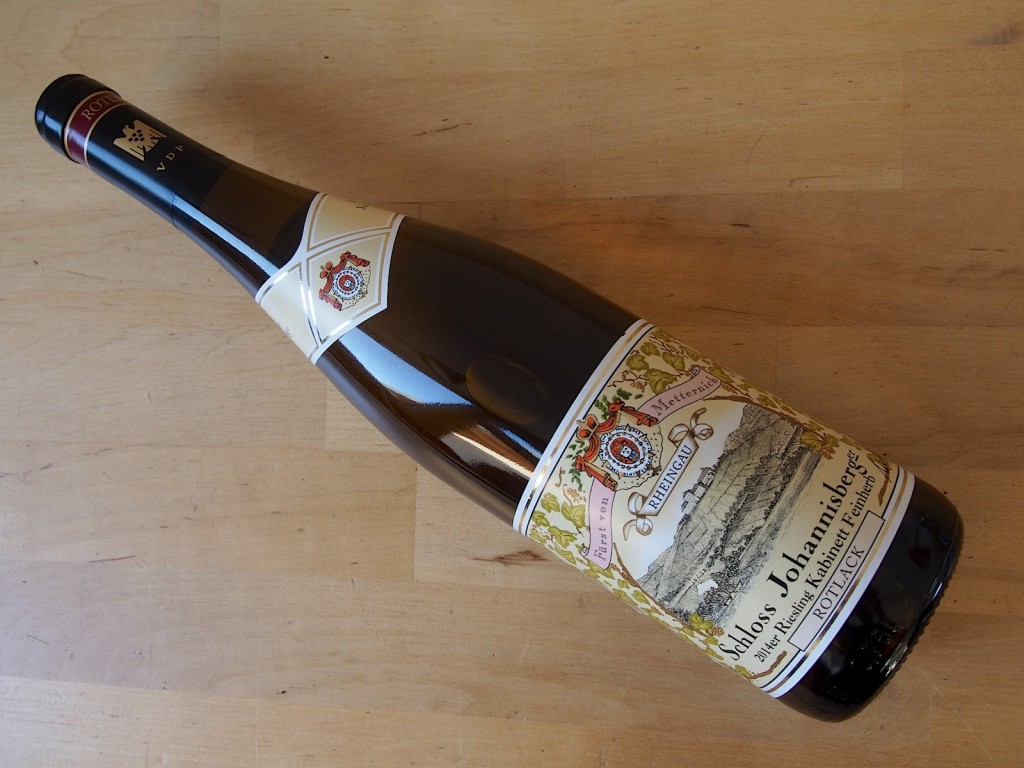 RIESLING REVELATION 2015 MEDIUM-DRY:
2014 Riesling Kabinett Feinherb "Rotlack"
from Schloss Joahnnisberg in the Rheingau, Germany
How can a Riesling from the most famous producer of wines from this grape in the world be a revelation? Schloss Johannisberg is best known internationally for sweet Spätlese type wines, and since Christian Witte became the estate director back in 2005 (aged under 30!) they have once again shone very brightly in this category (look out for the amazing 2013 Riesling Spätlese "Grünlack"!) More recently, the estate's Riesling GG "Silberlack" has moved into the first league of dry Rhine wines (the 2014 vintage is probably the best so far). Less sought after or loudly acclaimed are the "regular" wines from Schloss Johannisberg like this masterpiece of peachy filigree with a brilliance and tantalizing dry mineral finish that makes it the perfect beverage for seduction or polite conversation. With just 10.5% this is a great wine you can drink and entire bottle of and still feel up to anything that the seduction or conversation might lead to.
Typical retail price: Euro 23 / $ 32
US importer: Mionetto USA, contact www.mwimportsusa.com
UK importer: Hallgarten Druitt, contact www.hallgartendruitt.co.uk
Winery contact: www.schloss-johannisberg.de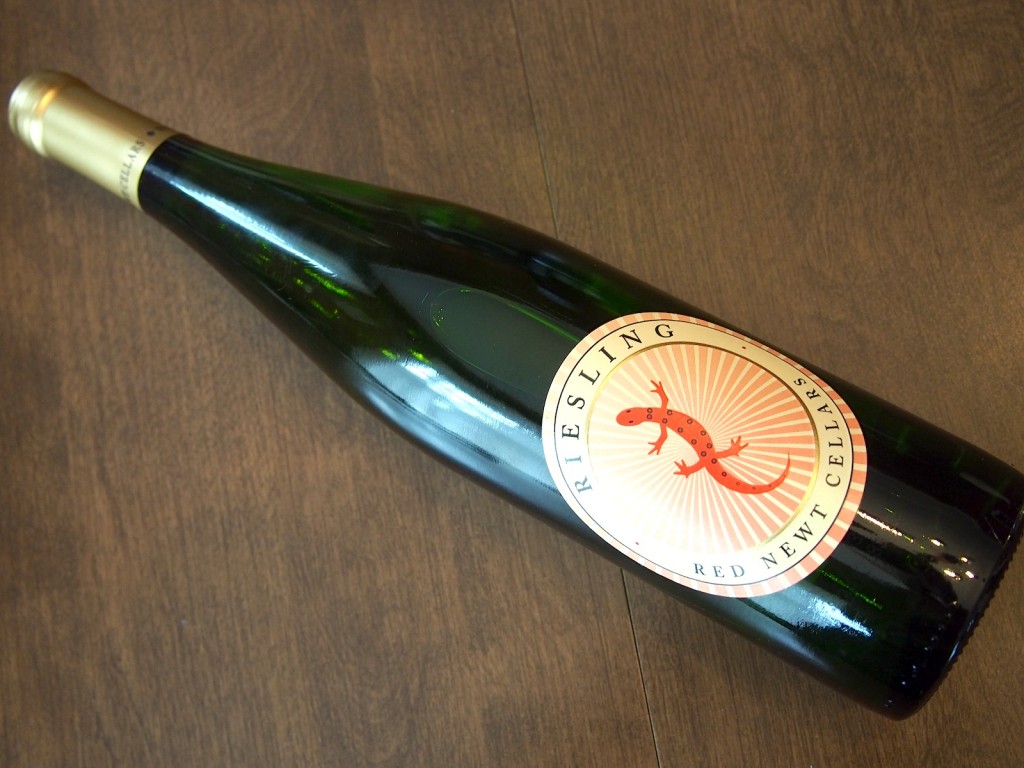 RIESLING REVELATION 2015 MEDIUM-SWEET:
2014 Riesling "Circle"
from Red Newt Cellars in the Finger Lakes, New York
Let me be completely frank with you. The reasons I picked this wine for this award is the combination it's excellent quality, the production quantity of 36,000 bottles and the astonishingly friendly $13 retail price. How could Red Newt Cellars' biggest production and lowest-priced Riesling be this good? The fact that most of the vineyards supplying grapes to this winery that doesn't own a single vine have a high standards of viticulture was certainly key (Harlan Fulkerson deserves a mention because he was the main supplier for this wine). Then came the excellent fall weather and winemaker Kelby Russell's decision to delay picking until late October even for this "basic" wine. It fermented very slowly, and remained on the full fermentation lees for fully 10 months before racking, filtration and bottling. It won't be released until about May/June 2016 and that should mean that it hits the market in optimum form. The aromas range from peach and apricot to smoke and grapefruit, the wine is only just sweet enough to demand inclusion in this category, but has a mouth-filling succulence, then a super-clean finish. In short, it is a beauty that the entire team lead by Dave Whiting must be congratulated on!
Typical retail price: $13 (release May/June 2016)
New York distributor: Verity Wine Partners, contact www.veritywines.com
Winery contact: www.rednewt.com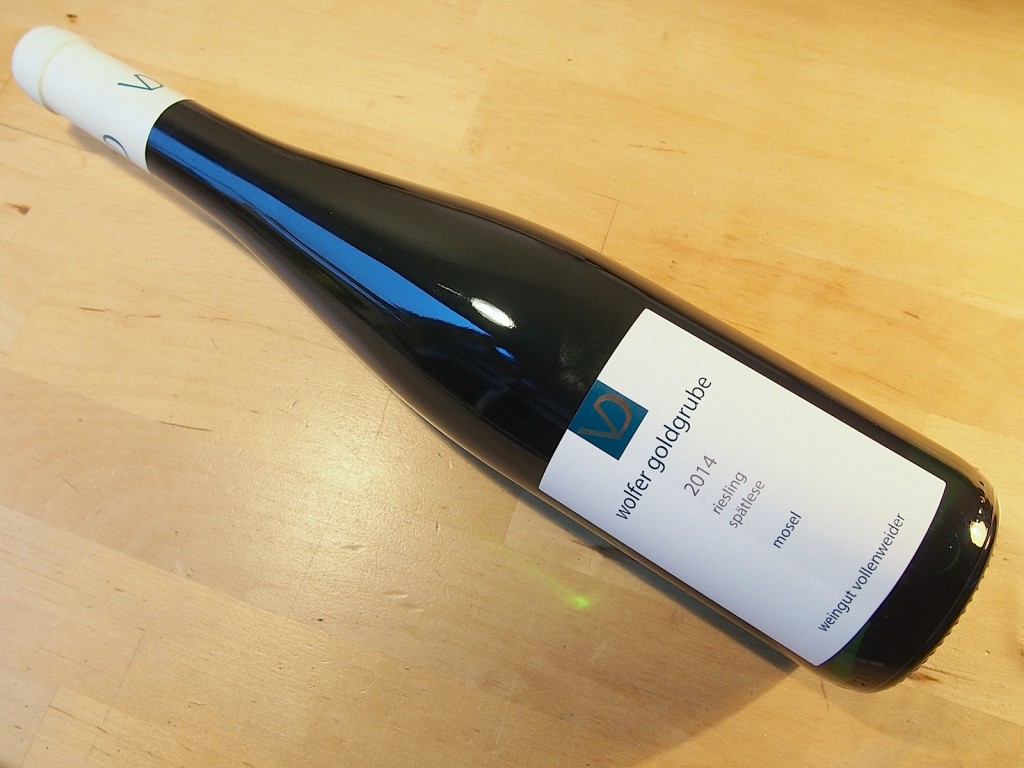 RIESLING REVELATION 2015 SWEET:
2014 Wolfer Goldgrube Riesling Spätlese
from Daniel Vollenweider in the Mosel, Germany
Back in 2000 Swiss Daniel Vollenweider became the first non-German winemaker in the Mosel Valley. I will never forget how a decade ago a German colleague asked me to name an exciting new Mosel winemaker to him and when I recommended this young Swiss guy he asked in a tone heavy with scorn, "who is Daniel Vollenweider?" However, when he tasted the wines he immediately praised Daniel as the new star of Mosel Riesling. Of course, he isn't so new anymore, but he continues pushing the envelope both for dry and sweet Mosel wines, and this is one of the most exciting young Riesling Spätlese from the region I ever tasted. Packed to the brim with all manner of white and yellow fruit aromas, floral notes and bristling with both ripe acidity and juicy sweetness it is already delicious. However, just like The Force, this wine also has a dark side, and that's what gives it a dangerous kick other wines of this category lacked.
Typical retail price: Euro 20 / $30
US importer: Vom Boden, contact www.vomboden.com
UK importer: Howard Ripley, contact www.howardripley.com
Winery contact: www.weingut-vollenweider.de