Riesling is the key!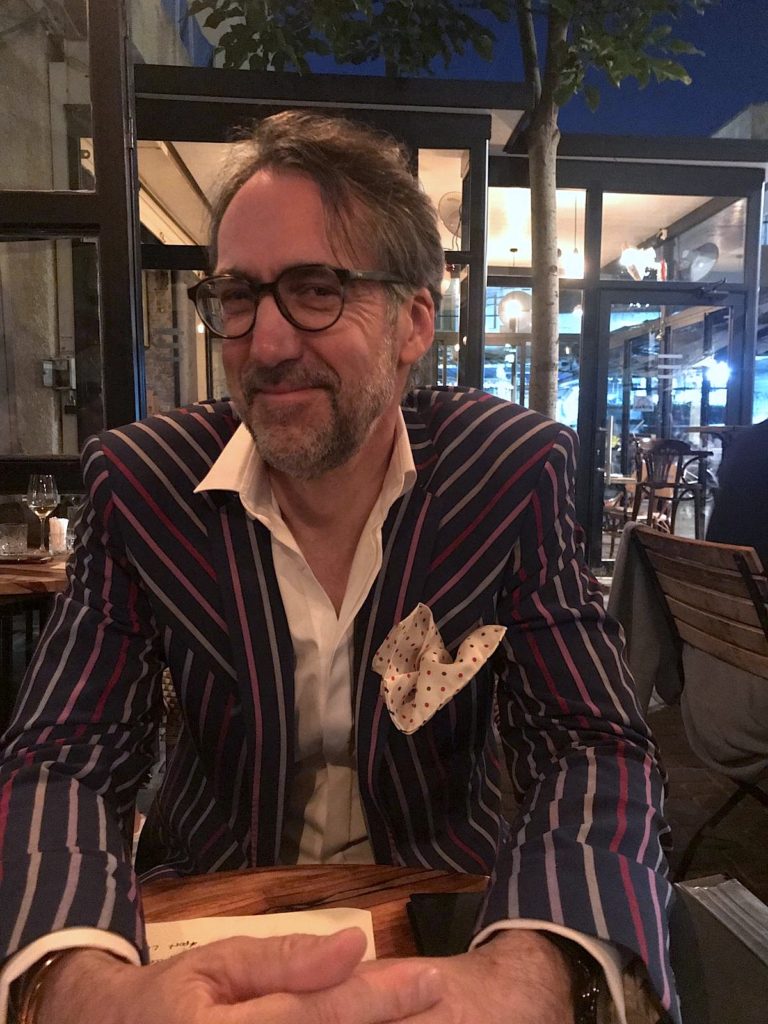 Photograph by Alexandra Stellwagen
Here is my new autobiographical text explaining what happened to me and my work during the last years. You will also find it if you click on the Riesling Ambassador button above.
Follow me on twitter at: https://twitter.com/PigottRiesling
Follow me on Facebook: https://www.facebook.com/profile.php?id=100010740998880
There are no more dramatic vineyards than those in the breathtakingly rugged Middle Nahe Valley in Germany where the vines cling to steep slopes wedged between jagged cliffs of volcanic rock. They are now one of my twin homes. However, before Monday, 5th March 2019, when I became the Riesling Ambassador for the Gut Hermannsberg (GHB) wine estate in Niederhausen on the Nahe, I was deeply committed to freelance journalism for 35 years.
No, it was more than that. I was a free spirit who wrote about wine and anything that was connected to the wines that interested me. This included subjects as diverse as geology, anthropology, military history and rock music. The border between the possible and impossible in winemaking fascinated me and I was frequently a bladerunner on that edge. My gonzo journalist's life was sometimes exhilarating for other reasons, because I wasn't afraid of controversy and several times I sailed straight into the heart of a storm. I sometimes got into trouble, but always managed to dodge the bullets fired in my direction. So why switch path?
The truth is that everything has down sides. In my case they begin with the fact that most of the daring things I wrote only appeared in German. That's the reason most of you have not only never read any of them, you also didn't realize they existed until this moment. This means that my trilogy about wine and globalization Schöne Neue Weinwelt (2003, Argon Verlag, Berlin), Wilder Wein and Wein Weit Weg (2006 and 2009 both Scherz Verlag, Frankfurt) never appeared in English and therefore failed to achieve their full potential. Regardless whether you consider these works successful together they add up to a revolution in wine journalism. The same basic problem applies to the more conventional Wein Spricht Deutsch (2007, Scherz Verlag, Frankfurt) which I wrote with Ursula Heinzelmann, Chandra Kurt, Manfred Lüer and Stephan Reinhardt, illustrated by Andreas Durst's photos.
The second downside is that in all those years I never had a single big commercial success. However, if you have plenty of small and some medium-sized successes over half a lifetime, then they stack up and you build quite a reputation. Once when I gave an interview to a journalist from one of Germany's leading newspapers and she told me that I was, "a B class celebrity, but you dress a lot better than most A class celebrities!"
Lastly, thanks to the Internet and social media most kinds of journalism are shrinking and some of them are dying in front of our eyes. Most of my medium-sized successes were with printed books, but the last of them – Best White Wine on Earth (published by Stewart, Tabori & Chang, New York) aka Planet Riesling (Tre Torri Verlag, Wiesbaden) – appeared in 2014/15. Since then printed wine books have became an endangered species and my attempt to switch to self-published e-books wasn't commercially successful. In 2012 the third series of my German-language television series Weinwunder Germany (for BR, the BBC/PBS of Bavaria) was another medium-sized success, but it was also my last tv project. In the autumn of 2015 the frequency of my wine column in the Sunday edition of the Frankfurter Allgemeine Zeitung (Germany's equivalent of the New York Times) was halved and with it my income from that source.
Perhaps this sounds like I have a negative attitude. However, it was my rapidly shrinking bank balance that pushed me to begin a radical rethink in the spring of 2016. Then, suddenly, in September 2016, James Suckling asked me to become a member of the tasting team for JamesSuckling.com, one of the world's few really successful Internet wine publications. I coped with the considerable stress of that position for two and a half years, but my health started suffering and my wife wasn't happy about me being on the road most of the time. That set me rethinking once again.
I came to the conclusion I needed a job that connected me directly with concrete products incapable of digitalization. You can post a picture of a wine bottle and describe its smell taste in words, but you can't post its smell and taste. I also wanted to have get both feet on the ground: one foot in Eppstein in the hills above the Rheingau wine region where my wife has lived for twenty years, the other in some special vineyards that needed a voice.
That I, an "outsider", could become the voice of GHB's remarkable collection of vineyards – all 30 hectares are classified Grosse Lage / "Grand Cru" by the VDP – isn't as ridiculous as it looks at first glance. I've been following the wines from there since the spring of 1984, through my entire career as a wine journalist. I've known estate director Achim Kirchner since 1999 and winemaker Karsten Peter since 2002. It was therefore rather easy to integrate into the GHB team although I'm a very different creature to anyone else who works at estate. One door has closed and another has opened. Riesling was the key!