Where the hell is Stuart Pigott and why is it so long since we heard anything at all from the world's worst blogger ? This time my excuse is that when I returned to Berlin last Thursday after a week's intensive wine tasting loaded with new impressions and discoveries I was also carrying an ugly virus in my bloodstream. And because it is still making me feel like I'm 90 years old you'll have to excuse the lateness of this message.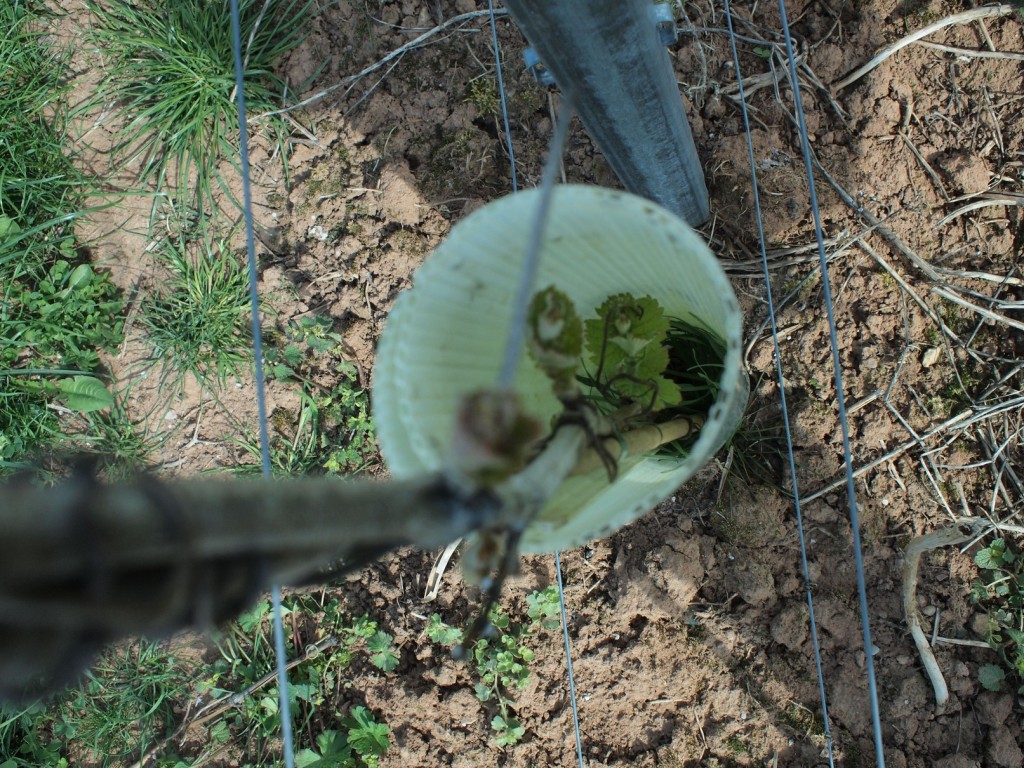 Several weeks before WEINHIER goes online at 6pm on Tuesday, May 17th our new site a delicate plant like the young Riesling vine in the La Roche vineyard site of Uffhofen/Rheinhessen pictured above. But like that vine, sheltered within its grow-tube, we too are reaching for the sky and will put down deep roots into the stony soil. Amongst dynamic Jungwinzer like Nico Espenschied of Weingut Espenhof in Uffhofen (see below, see also www.espenhof.de), to which this vine belongs, interest in WEINHIER is already great. After handing out 700 flyers for the new internet forum my partner Brendan Howell and I are building more than 350 people have already pre-registered!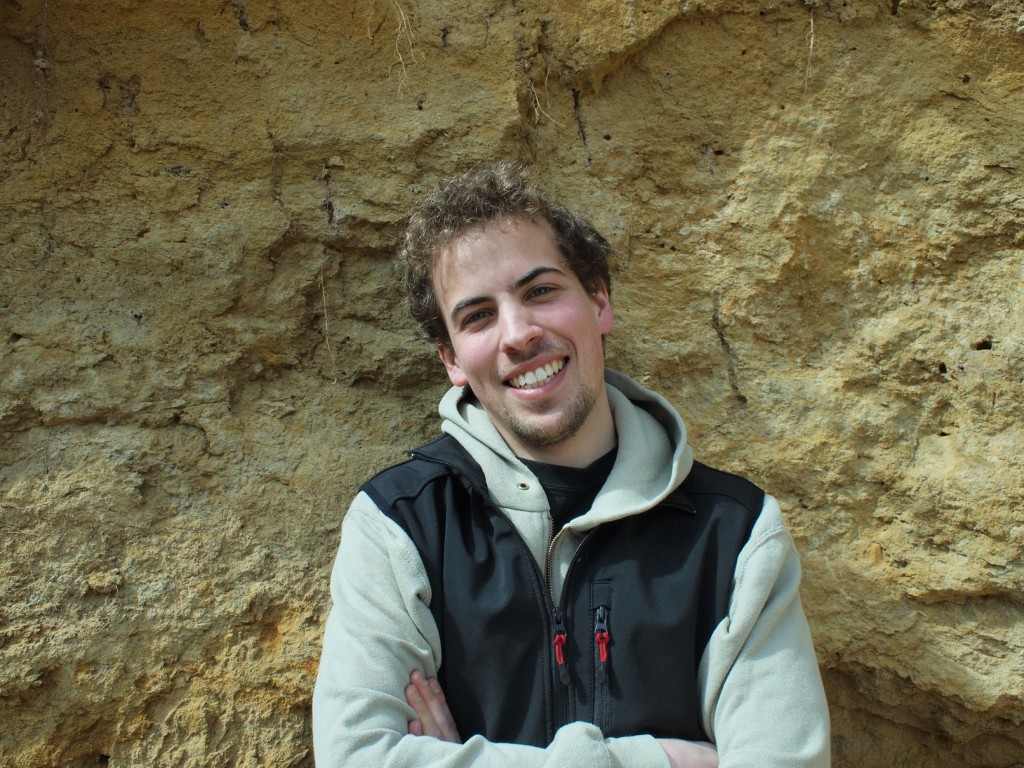 The marketing departments of big corporations dream of achieving even a fraction of our 50% plus response rate. What's our secret ? Well, I think it's your need for wine media that are more in tune with the way you live, than most of the print media or the existing wine websites are. For example, I can't understand why the impressive 2010 and 2009 dry whites Nico Espenschied made with Espenhof cellarmaster Pascal Greiner haven't earnt more praised. This is a result of the inflexibility of certain wine publications, sometimes also an old-fasioned "we know best, so you listen to us" mentality in their editors' minds. WEINHIER is all about discovering wines and winemakers together. Many people I met during my week on the road understood all of this immediately, but some others had trouble grasping what WEINHIER is. So here's a Q&A that covers the most important points.
What exactly is WEINHIER?
WEINHIER is a new internet forum for the dynamic German-speaking wine scene and it's full of winemakers and wine fans. Initially we're bilingual, operating in German and English. At WEINHIER interaction between users isn't limited to a dingy chatroom populated only by a bad-tempered geeks, instead it's happening almost everywhere on the site and in all directions. Our goal is a continuously evolving exchange of information, opinions and experiences inspired by the creative, optimistic spirit of the new generation of German-speaking winegrowers. Just like that spirit, WEINHIER knows no geographical boundaries and has no age limits.
What makes WEINHIER different from other internet wine forums?
At WEINHIER each winegrower puts up his or her own page, for which we provide a frame that allows a great deal of room for free personal expression. Wherever I can I add my comments, which all registered users can do to. The only rules for winemakers are that they cannot put up empty/almost empty pages, all factual statements (e.g. vineyard area, prizes won) must be true, and personal attacks are forbidden. We also try to be much more user friendly than the comptetion.
How can wine fans access WEINHIER?
Nothing could be simpler! You just click www.weinhier.de and you can read everything for free. If you also want to comment, send internal mails and become an active member of the WEINHIER community, then we require you to register with us and put up your own page, which is also free. Of course, we're delighted if your page is packed with your favourite wines, discoveries, photos and thoughts about what's happening on Planet Wine. However, the only information we require you to give us is your full name, the town you live in and a functioning email address. At WEINHIER there are just two rules for wine fans: all statements of fact must be true, and personal attacks are forbidden. But who wants to be negative anyway?
What does it cost a winegrower to put up a WEINHIER page?
Like wine fans, winegrowerss have unlimited free access to WEINHIER as long as they play by the rules. This is possible, because WEINHIER lives from advertising. It is always in the same place on the right hand edge of the screen and we've instructed the agency which sells our advertising space not to fill the screen with ugly pop ups. If you decide you want the luxury of an advertisment-free page at WEINHIER, then you can purchase ad-free status for a year, along with the space where the ads would have been, plus some extra possibilities for making your page more attractive. But nobody need use that service if they are as happy to see those ads as we are.
So WEINHIER is just social networking with a wine flavour?
Sure there's plenty of social networking going on at WEINHIER, but we're a genuine community bound together by a common fascination with wine. At WEINHIER you'll also find a great deal of hard information as well as opinions, both professional and personal. But we don't have any objection to your using WEINHIER for dating or inviting customers to your next winetasting; also a kind of "wine-date". That's all cool with us.
Will WEINHIER be perfect on Day One?
Of course not! The whole point of our underatking is that we're dynamic and you will shape many aspects of WEINHIER. So please send us your suggestions for changes and improvements. The only thing we can't promise is to do is to immediately respond 24/7. Some of your best ideas will also require time and thought in order to implement them properly. Please be patient and remember that we are not some huge corporation, just a small team trying to improve communication on Planet Wine.