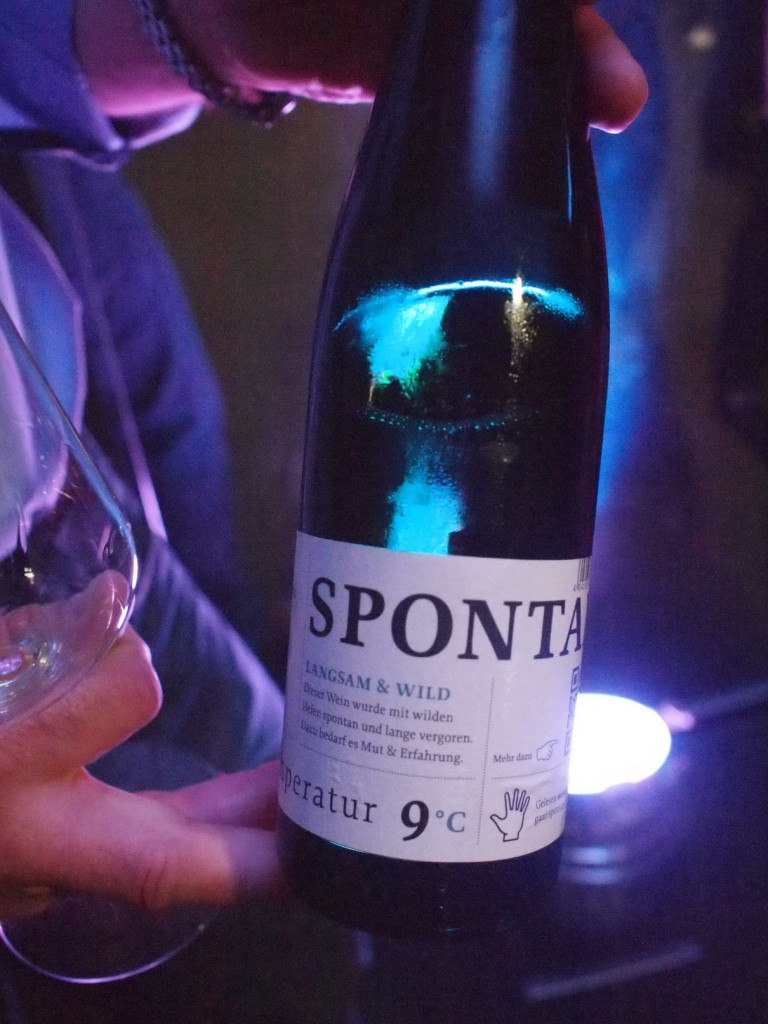 2011 Riesling "SPONTAN", € 9.50 from Lubentiushof
Often at STUART PIGOTT RIESLING GLOBAL I ask lots of probing questions and seek hard answers to them, but here I just shoot from the hip trying to keep quality, value for money and interest in mind. Terrassenmosel winegrower Andreas Barth's new wine, Riesling "SPONTAN", scores high on all three of those points. Interest is the most important, so let's get down to the nitty-gritty right away. For those not used to serious Mosel Rieslings the yeasty aroma of this wine might come as a serious shock. For hard-core Mosel addicts like me this is just the funk of a youthful wine that wasn't manipulated in the cellar. In fact, when it's married to fruit aromas like these (blackcurrant and white peach) I find this side of the wine positively funkadelic. It also tastes wonderfully juicy, spritzy, and invigoratingly dry, curving out of the bottle into the glass and from there across the palate with alarming ease; quality, quality, quality! The price is friendly too, by which I mean that if Heymann-Löwenstein (the Terrassenmosel's number one) stood on the label instead of little-known Lubentiushof, then it would be more expensive.
The wine's name is a 21st century Flexi-German play on words. Spontan means spontaneous or spontaneously, also spontaneous fermentation – full German name Spontangärung, or short Sponti – meaning fermentation without the safety net which adding selected yeast in powdered form – Reinzuchthefe – provides. Selected yeasts are genetically homogenous (some products contain several strains of yeast, but each of them is genetically homogenous) and are therefore rather predictable in their behavior. They can make the wines they ferment taste rather predictable too, though this certainly isn't the inevitable result of their use. In the English-speaking wine world people often talk about "wild yeast fermentation", but the idea that each batch of grapes ferments with its own vineyard specific yeast seldom has much to do with microbiological reality in the cellar. When Spontangärung works as spectacularly well it does in this wine, then usually the cellar has developed its own distinctive flora of yeasts which contribute to the house wine style. That situation plus ripe, clean Riesling grapes, a minimum of cellar technology and a maximum of patience are Andreas Barth's secrets.
Oh, and I love the cool label!
2011 Riesling "Spontan" is € 9.50 direct from
Susanne & Andreas Barth
Kehrstrasse 16
56332 Niederfell / Terrassenmosel
Tel.: (49) / 0 2607 / 8135
E-Mail: weingut@lubentiushof.de
Web: www.lubentiushof.de