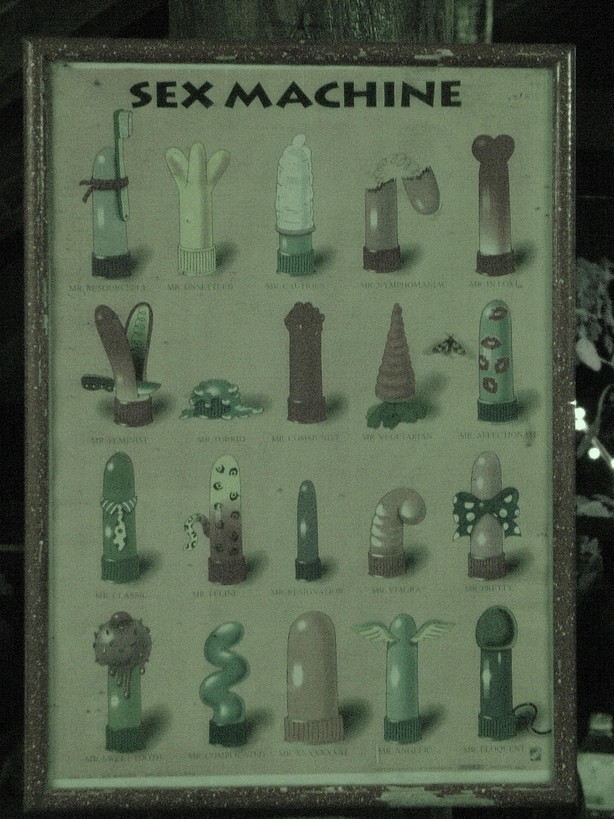 Hey guys, I don't want to make life uncomfortable for you, but there are some hard facts I think you need to face up to, because at the moment some of you are being cheated by the wine industry. Those of you who don't worry what other people think because of the type of wine you drink don't have anything to fear from what follows. And this story will be of absolutely no interest to those guys who never drink wine, because they consider it chick stuff. But for regular guys who worry about looking manly when drinking wine this is going to be a helter-skelter of revelations leading to a devastating Riesling conclusion!
The problem is that a lot of the wines you guys think are bold and dry are actually soft and sweet. Part 1 of this story (see below) began digging into this can of worms, but the response suggests to me the problem is way bigger than I feared. Most shocking of the comments I received was from Peter Webster and concerned the wines of the famous Domaine William Fevre in Chablis/Burgundy. Imagine the following situation. You're a regular guy who's invited a beautiful girl on a date to a fancy restaurant. She wants to drink white wine and you don't want to send the wrong signals, so you order an expensive bottle of Grand Cru Chablis from a well known producer. Why? Because Chablis is widely regarded as one of the classic dry white wines of France – the Right Stuff ! – Grand Cru is the top tier of the classification of Chablis wines – only the best will do! – and in combination with the name of that well-known producer looks a cast iron guarantee of success – make the right impression at the right moment! However, in America that wine could taste sweeter than you expected, because that well-known producer does "special" bottlings with more sweetness for the US market according to the motto of "talk dry and sell sweet". That's an old motto in the wine industry, and many producers in winegrowing regions around Planet Wine make their wines according to it. Don't get me wrong, as far as I can see there's nothing criminal about that, nor does it have any kind of obvious health implications, but how would you feel if the girl tastes the wine, shoots you a devastating look, then leans over the table and demands, "what's this sweet schlock?" Sex Machine? Tonight sure isn't the Night!
Powerful reds are often assumed to be the foolproof route to a dry wine. Regular guys often assume that red wine is drier, bolder, firmer and has more grip than whites; the main reason guys who want to prove they've got something substantial in their trousers usually choose red over white. Their assumption is that the tannins which the wine extracted from the grape skins during fermentation will make a full-frontal assault on the palate. A guy who doesn't just stand up to this, but relishes it thinks he's demonstrated Rambo-like toughness. However, modern cellar technology for making red wine is often used with the goal of extracting less tannins than in the past, particularly the dry-tasting, mouth-puckering type of tannins. And they're the only tannins capable of mounting a full-frontal assault on the drinker's palate. The final straw for old-style red came a decade ago when Robert Parker, the American Guru of Wine Hedonism, slammed Californian wine legend Robert Mondavi for making reds that were too lean and dry. After this the number of reds with old-style dry tannins plummeted even further. That was also was when the addition of sweetness to "dry" reds became increasingly common and stuff like the 'Mega-purple' grape concentrate starting going into Fancy Reds with hefty price-tags as well as Critter Wines on supermarket shelves. The fact that no winemaker ever publicly admitted adding 'Mega-purple' to Fancy Reds tells you how much they fear being accused of using winemaking's equivalent of botox to make mediocre wines taste way more expensive… Sex Machine? No way Jose!
So where on Planet Wine can regular guys find something that you have to be a Real Man to drink. The answer is what I call Bladerunner Rieslings. They are seriously dry and have an acidity you have to be marine-tough to handle, unless you're already an acidhound who seeks out this kind of extreme sport wines. The high natural acidity content of these wines is dictated by the Riesling grape's DNA and balancing it in bone-dry wines is such a challenge there ought to be a Nobel Prize for it. The winemakers who pull this off are the Jedi Knights of Riesling and top of the list is the man pictured below, Martin Tesch of the Tesch winery in Langenlonsheim/Nahe, Germany. His laser sword wine is called Riesling 'Unplugged' and its black label is as uncompromising as the knife-edge taste. Either you're man enough to drink 'Unplugged' or you aren't. All of the Tesch Rieslings – even the single vineyard wines with their brightly-colored screw-caps – are radical wines that reject the slightest hint of tutti-frutti. Which is the most challenging of them? Maybe the one from the Karthäuser vineyard bottled under a reddish-brown screw-cap. Lick that blade!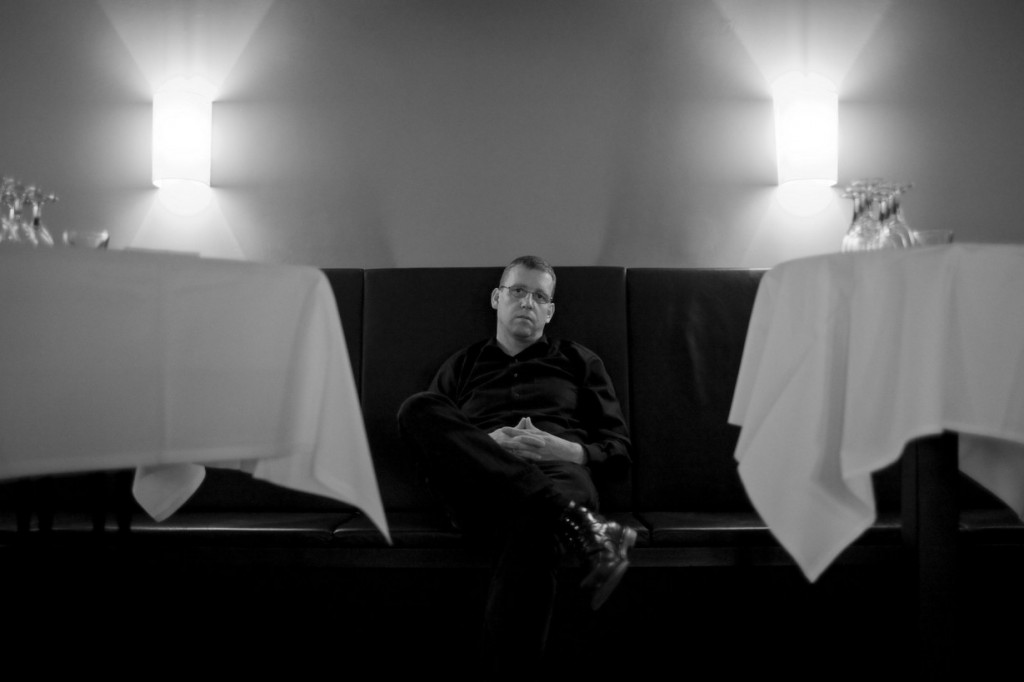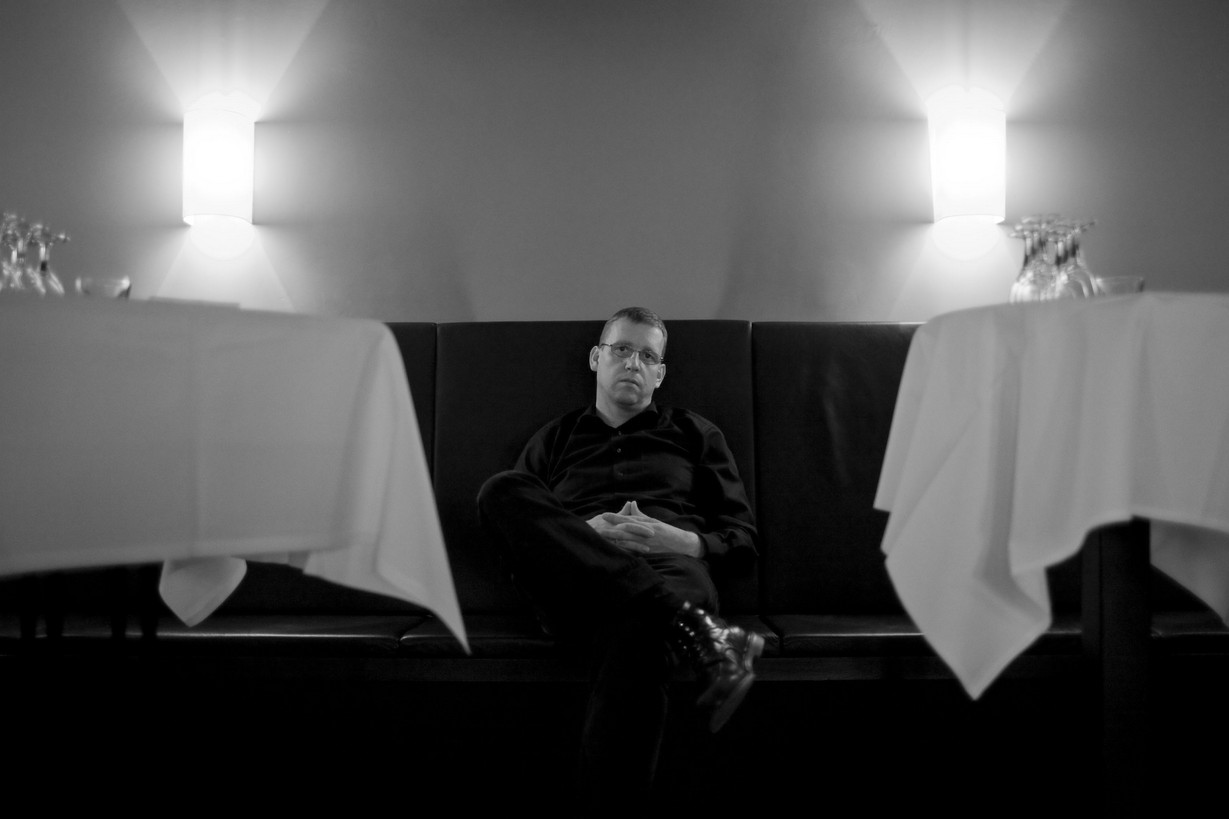 Tesch isn't the only Riesling winemaker in Germany to go down the bone-dry. Hajo Becker of J.B. Becker in Walluf/Rheingau and Theresa Breuer of Georg Breuer in Rüdesheim/Rheingau, Franz and Karl-Heinz Wehrheim of the Dr. Wehrheim in Birkweiler/Pfalz and Hansjörg Rebholz of Rebholz in Siebeldingen/Pfalz are other excellent examples of winemakers with a long-term commitment to Bladerunner Riesling. And there are a bunch of rising-star 'Jungwinzer' or young winemakers like Tobias Knewitz of Knewitz in Appenheim/Rheinhessen and Christian Stahl of Winzerhof Stahl in Auernhofen/Franken following in their footsteps.
For rather different reasons many Australian Rieslings fall into the same category, being blessed with a much more challenging acidity than you would expect from the climatic stats. In recent years Australia's image as a nation has been strongly shaped by its sportsmen and women, plus the surfers on its beaches. However, the truth is that it's the most arid major landmass on the planet. Its Rieslings grow at the equivalent latitude to Casablanca, but the sunlight is yet more intense, since down in the Southern Hemisphere there's less dust in the air to filter out the ultraviolet. Australia is home to the most poisonous snakes, spiders and jellyfish on the planet, and on those stunning beaches the danger of shark attack shouldn't be taken lightly. The rapier-like drive of Australian Riesling and the lime aroma they all have to some degree are things you'll either love or recoil from in shock. The must-taste wines in this style which you have to taste are the Polish Hill Riesling from Jeffrey Grosset in the Clare Valley/South Australia and the Isolation Ridge from Frankland Estate/Western Australia.
America too has Bladerunner Rieslings to offer, particularly some of the dry wines from the ravishingly beautiful Finger Lakes region where the Riesling acidity is sometimes seriously intense. My favorite wine of this kind is the dry Riesling from Sheldrake Point, which always packs a considerable minerally punch along with the acidity, and like all the other wines mentioned also has great ageing potential. If this stuff is just a tad too austere for you when it's young, then you'll probably find it much more appealing after time has smoothed off some of the sharp youthful edges. However, if you really are marine-tough when it comes to Riesling acidity and you need something yet more challenging, then I recommend Heron Hill or Ravines. Pass this test and you can claim to be a Real Man, but I'd say that you're actually a Jedi Knight of Riesling. May the Force be with you!
There was a really interesting comment on this story by Doug Krenik which I reproduce in fall. I think  that I should point out that the above does not pretend to be apply to the more than 150 million Americans who are male, but tries to describe a widespread tendency amongst them with deft wit or something appraoching it. I'm sure that Doug is right and find this a very encouraging development. It may well mean that the Riesling Spirit is spreading faster than even I'd dared to hope:
"Stuart, I think you're missing an important part of what was going on here as this was obviously a well-heeled crowd and likely a little older. To the affluent, male, post 40′ish crowd, red wine is the only quality wine and they wouldn't be caught dead drinking any white swill, if they can avoid it. And yes, if it's sweet, then they had better grab a roll of duct tape and do a tuck that would make even Rupaul wince. Younger, male wine drinkers are consuming more white wines and, more importantly, not equating sweet with cheap as much as previous generations. Perhaps this, along with another generation of distance from Manifest Destiny and the American male stereotype, makes them not as threatened by the imagined penis whipping that will likely ensue when they consume a sweet beverage. I think the gender/sweet-wine thing, when applicable, goes beyond all American males and is more a generational, and perhaps socioeconomic, division."