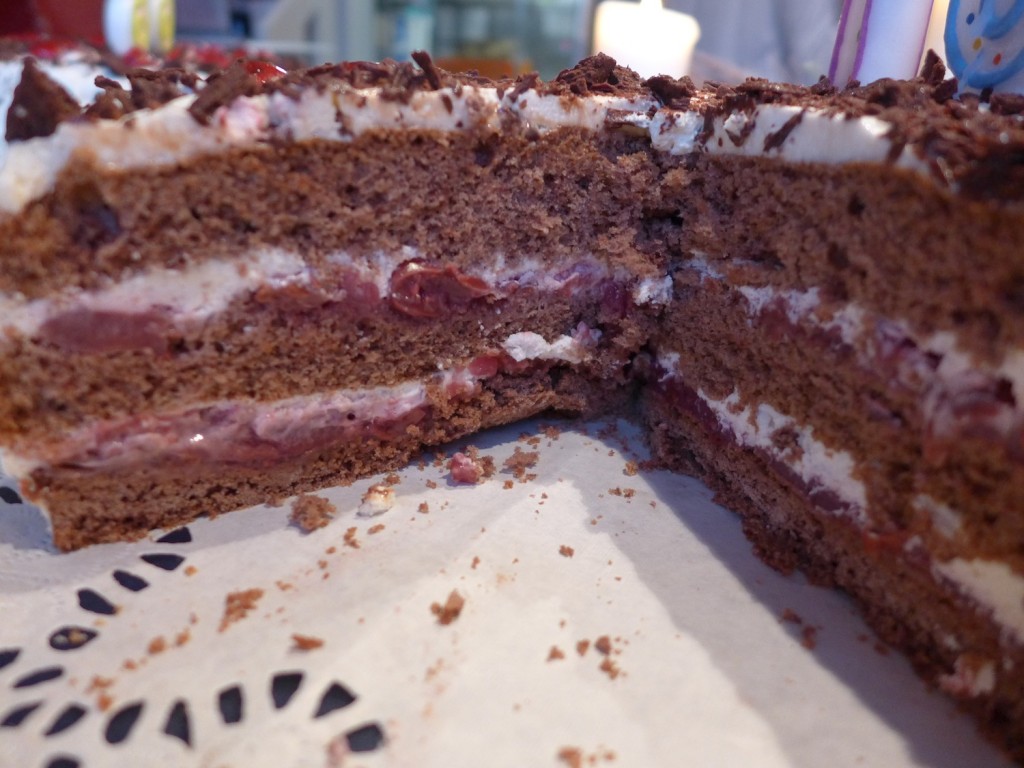 Of course, drinking good Riesling from one of Germany's 13 wine growing regions is only one way of gazing deep into the German soul. Another way is to seek out a serious Torte such as this Schwarzwälderkirschtorte made by my mother-in-law for the celebration of my father-in-law's 80th birthday over the weekend. She baked three of these beauties, one for each of those attending with a birthday (my mother celebrated her 78th birthday on saturday and another extended family member was 66 that day). As you can imagine all of this, including much champagne, good food and reminiscing severely distracted me from my Berlin Riesling Diary for a couple of days. Don't imagine that  I had a Riesling-less time though. Last night at the Kurpfalz Weinstuben (http://kurpfalz-weinstuben.de/ – sadly only in German ) we drank a bottle of the dry 2002 Berg Schlossberg Riesling from Weingut Georg Breuer in Rüdesheim/Rheingau.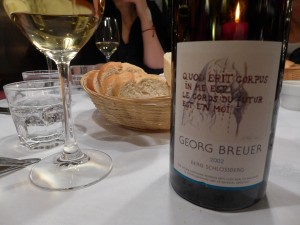 It was one of the last wines which modern German Riesling pioneer Bernhard Breuer bottled and the label seems prophetic of his sudden and utterly unexpected death just months later. Riesling wouldn't be where it is today – a global cult with ever increasing influence – if it hadn't been for the quarter of a century of Bernhard's tireless struggle to improve his Rieslings, and gain the international recognition which he believed his favorite grape variety deserved. The tragic thing is that, although his wines had praise lavished upon them during his lifetime, Riesling was still a long way from its present standing at his death in May 2004.
Anyone of you who come to Berlin are strongly recommended to visit the Kurpfalz Weinstuben, not only because it has the best traditional German cooking in the city (be prepared for pork, although there are other things on the menu), but also because of the great selection of mature Rieslings on the list for friendly prices. For example, the now perfectly mature, super-elegant 2002 Berg Schlossberg Riesling from Georg Beeuer costs just under Euro 45 there! That's also the result of a lifetime's work dedicated to German Riesling, in this case by Rainer Schultz who's been running the Kurpfalz Weinstuben since 1975. I don't think he could live without running this wonderful place, but must be over 70 now, so you wonder how much longer he's going to keep doing it. My advice is simple: HURRY TO BERLIN!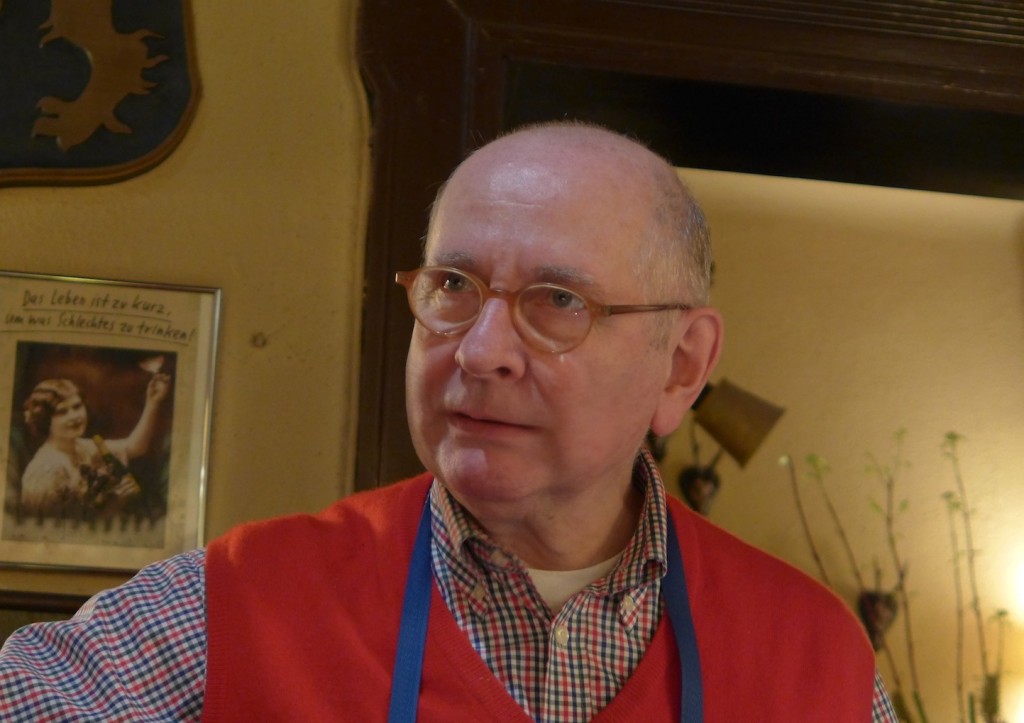 PS I am still thinking over the whole cool climate thing trying to decide how to get a handle on it that reflects contemporary reality (i.e. climate change) fully, but doesn't make Riesling out to be some kind of cactus, which it certainly isn't.