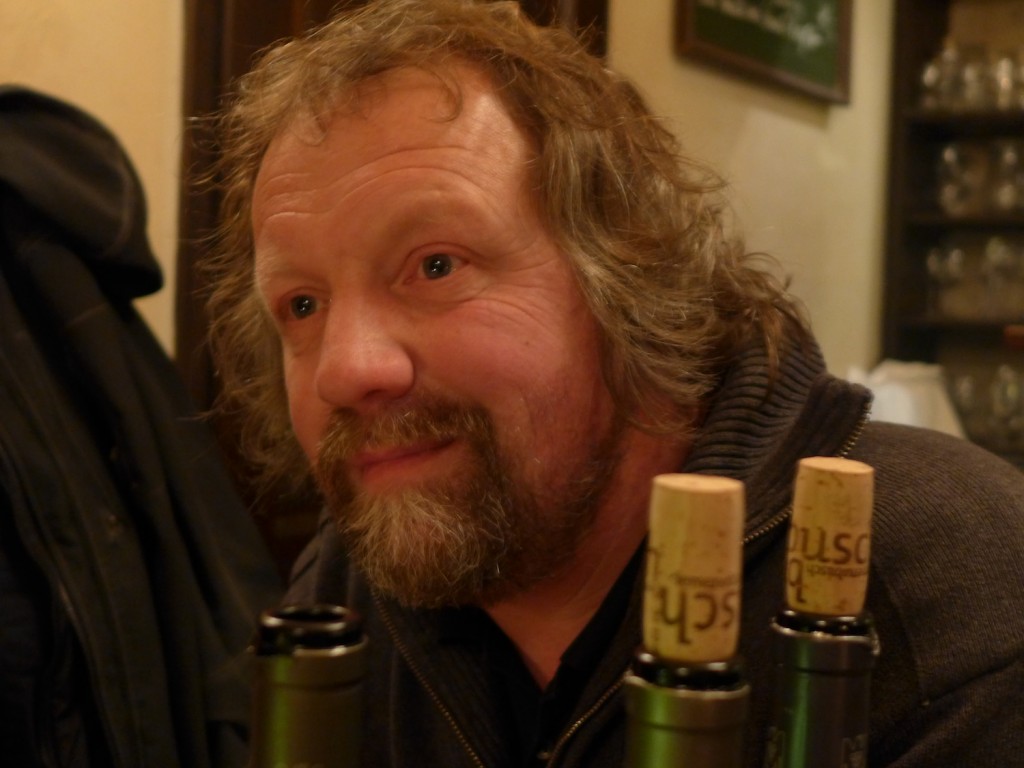 I wish you'd been in the Berlin-Prenzlauer Berg wine bar Weinstein yesterday evening for the mind-blowing tasting of Rieslings from the 2010 and 2011 vintages from Clemens Busch (above) in Pünderich/Mosel. I can't remember ever experiencing a more impressive tasting of Rieslings which spanned the entire taste spectrum from bone dry to lusciously sweet. Which were the best? To be honest I don't know, because each person at the table saw that differently, and who is to say that my personal preferences are "right"? However, one wine stood out for the simple reason that in previous vintages the 'Rotschiefer' Riesling was medium-dry and the 2011 vintage managed to ferment to dryness, which really suits the intense herbal character of the wine best. It was also striking how the enormously concentrated dry 'Großes Gewächs' (GG) and medium-dry single vineyard wines hid away their generous 13.5% to 14% alcohol.  You can buy these wines blind, but I still suggest that you taste before buying if only to enjoy them one more time as we did thanks to the hospitality of Roy Metzdorf of Weinstein (below).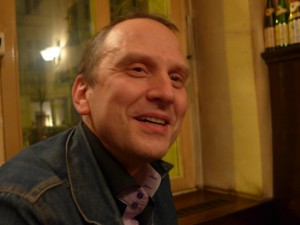 Clemens and I go back a long way. I first tasted his wines in the early summer of 1987 when I got to know the Mosel organic wine growing scene through Ernie Loosen of the Dr. Loosen estate in Bernkastel. Back then organic wine growing was so alternative that some conservative winegrowers considered it a form of agricultural terrorism. Since then Clemens and Rita Busch's wines developed in leaps and bounds, with the biggest of those jumps coming with the 1999 vintage when he discovered how a little bit of noble rot could really do something for powerful dry wines. Then quickly followed the move to the very long "wild yeast" fermentations which he prefers now and the wines began tasting the way they do today. However, few friends of Riesling realize what a long journey it's been for Clemens Busch. His first vintage was actually 1975, "and that year nature made it easy for me" he commented. Recent vintages were far more challenging with great extreme of weather condition that required a completely different approach to each harvest. For instance in 2011 the harvest stretched over seven full weeks, whereas in 2012 it was over in half that time due to the small size of the harvest and the danger of rot destroying what crop there was.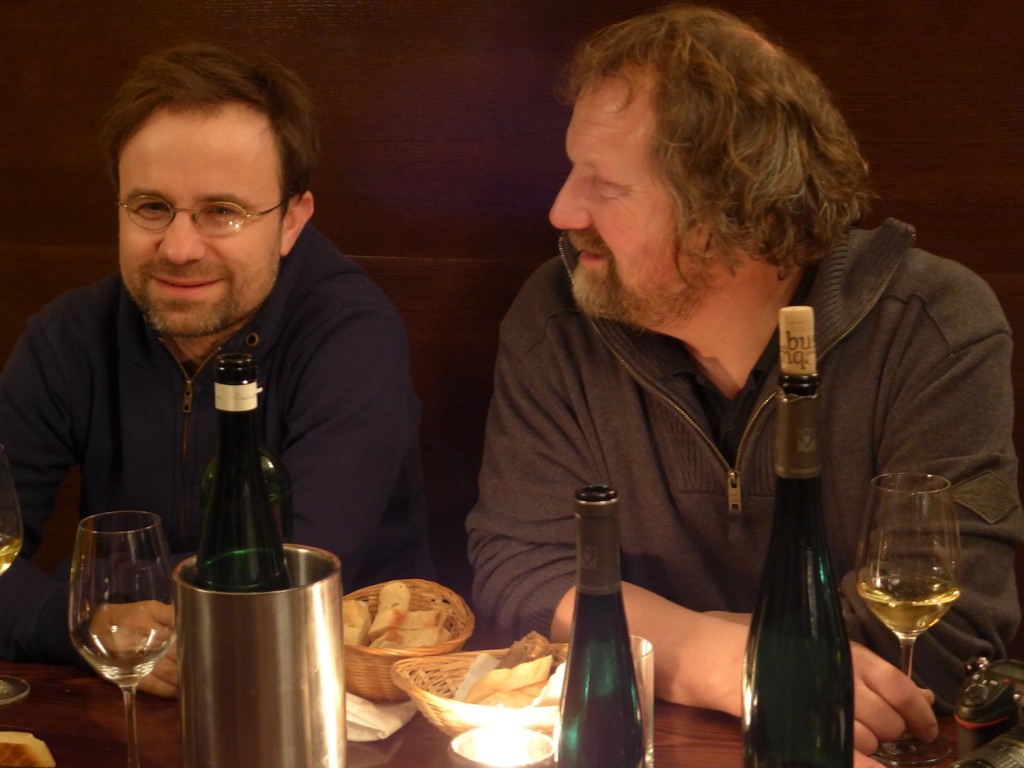 For me it was an enormously stimulating evening, because as well as tasting all those amazing wines I got to talk at some length to the script writer, film director and actor Thomas Wendrich (left in the above picture). I still have a lot to learn about how to build a successful movie, but yesterday evening with his help I took another couple of small steps in the right direction. Watch this space for the rest of this year to see how my Riesling movie project works out!