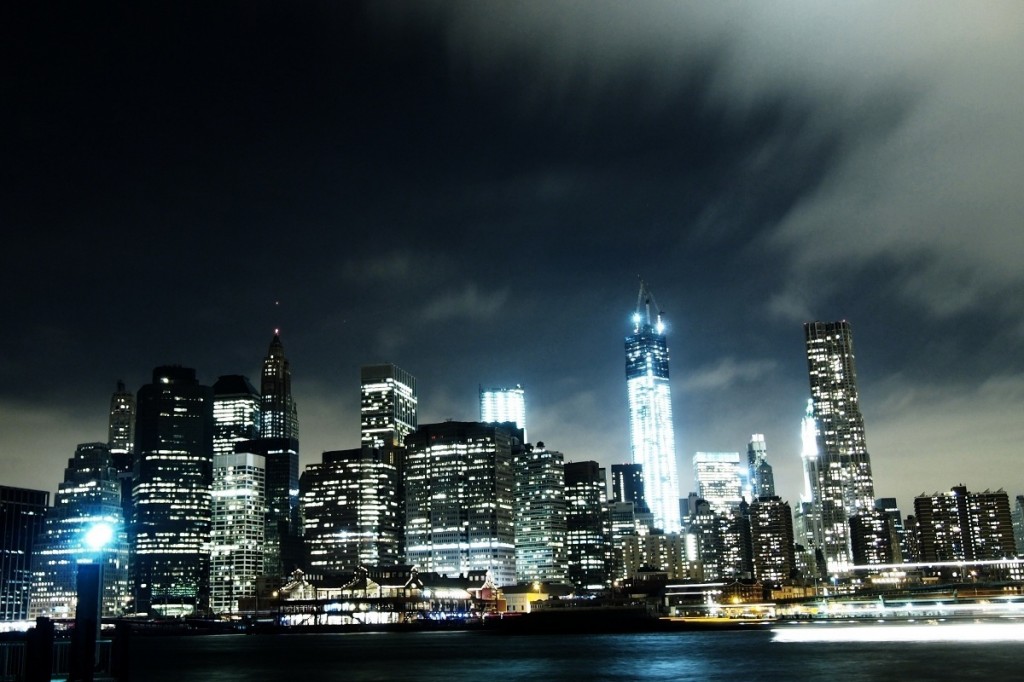 Sorry, but this is not a Single Subject Blog, even if it has been listed as a finalist in that category of this year's Wine Blog Awards. The whole point of STUART PIGOTT RIESLING GLOBAL is using Riesling as as key to unlock many doors leading in all kinds of directions. That is particularly easy here in New York Wine City (NYWC), where everything is crashing into everything else, and as a result it's hard to keep things of any kind separate from things of any other kind. That's why I chose this great photo of NYWC by Birgitta Böckeler who I used to share the Hotel of Hope – the place I'm currently staying in Manhattan's East Village – with.
Let me give one simple example of the interconnectedness which is so vital to this Blog's functioning. Because he was one of the great Riesling experts during the period 1935 – 75, and wrote some books which document this period of Riesling History brilliantly I got interested in the American wine author, importer and consultant Frank Schoonmaker. In his 'Wine Encyclopedia' of 1964 I discovered a table listing the vineyard areas for each of the major grape varieties in California half a century ago. Comparing those statistics with the current ones showed that grape varieties which are now of such major importance that they're taken for granted, like Chardonnay and  Merlot, were virtually unknown back then. Back then there was more Riesling planted than those two fashion-grapes put together! This proved how California's wine industry was every bit as dynamic as its IT industry during the same period, even if that was (until a recent turnaround) to Riesling's detriment. It's an observation I've not found in any other wine publication, although it is vital to understanding what makes California radically different to a European winegrowing nation like France. Again and again wine journalists and authors compare France and California in a thoughtlessly simplistic manner as if climatic and other conditions (compare the latitudes!) were directly comparable and their wine industries functioned in the same way (compare the cultural differences!) Usually these comparisons are made in order to find one wanting, so that the other can be glorified.
As much as I love Riesling that's not my goal. If Riesling is a wonderful thing, then all I need to do is find and present the wines and connected facts for that to become obvious (it is already apparent to many people). And if you decide that there's no glory in Riesling, then so be it. As we say in England where I come from, the truth will out!