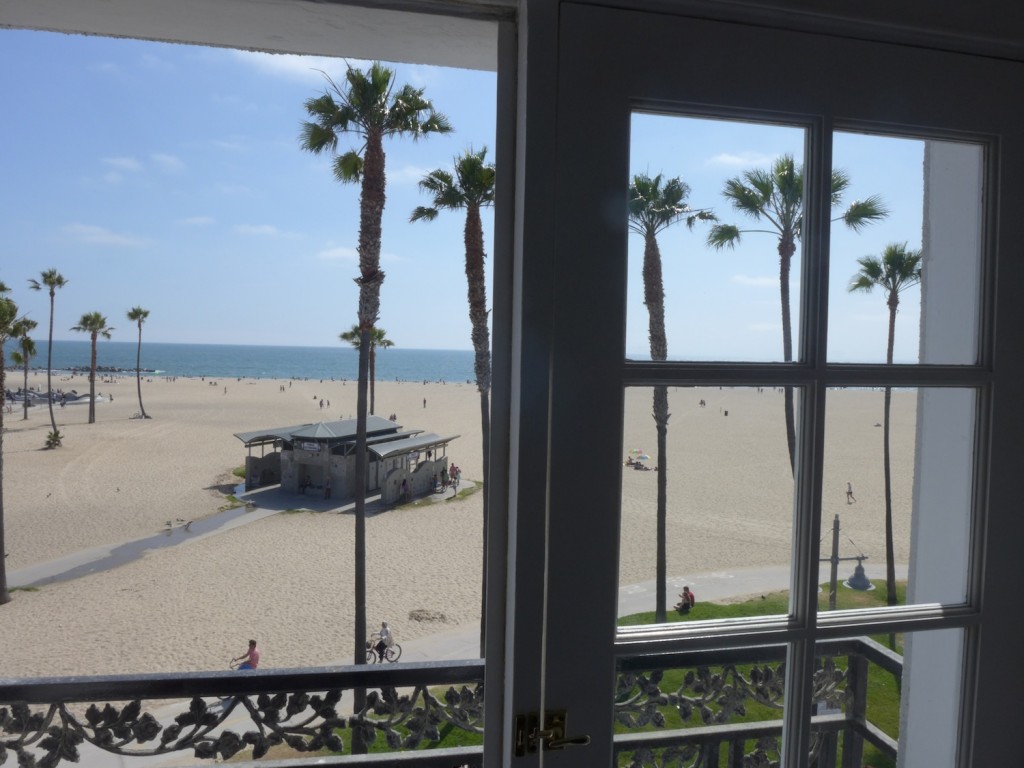 I'm full of sympathy if you're wondering how these palms and this beach could possibly have a Riesling Message for the citizens of Planet Wine, but here they are directly outside my hotel window in Venice Beach/LA. Their significance is that they at once mark the end of the road of my long journey on Riesling Trail on the West Coast and the beginning of the Riesling Road Trip (RRT), which begins here Wednesday morning. On paper the RRT is a coast to coast journey to promote German Riesling organized by Wines of Germany in New York Wine City commissioned by the German Wine Institute back in Mainz/Germany. Venice Beach is our official starting point and New York Wine City (NYWC) the official finishing line around lunchtime June 27th. Yes, that is fast and I'll be a little amazed if we make it on time, not least because one of our vehicles is a 20ft shipping container remodeled as a mobile tasting room. I've no idea how a whale like that supposed to keep good time over more than a thousand miles. If you see us then knock on wood for us!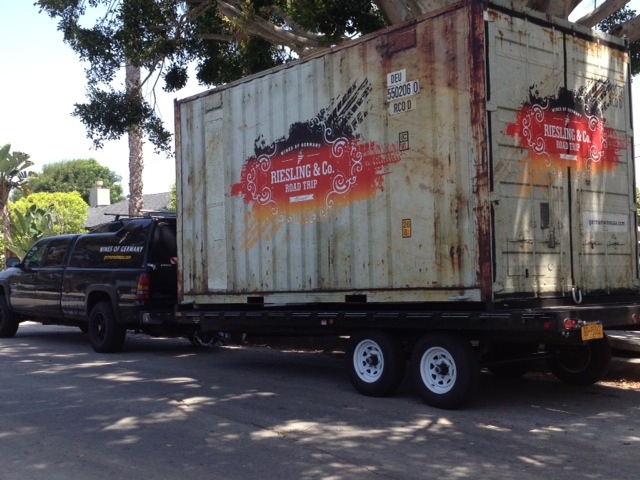 The RRT will undoubtedly fulfill it's intended role unless something very unexpected and very bad happens to us during our "adventure".  However, for me at least the RRT is much more than this, not least a road movie which I will be filming with the help of a rucksack full of improvised movie-making equipment and a head packed full of ideas, but inadequate experience to fully realize them. That's also part of the movie's story, although it will no doubt be dominated by my struggle against the attempts of the American wine industry's Bullshit Chardonnay lobby group (as I call it) to intimidate me into moderating my pro-Riesling stance. Whoever the henchmen of Bullshit Chardonnay are they seem determined to stop me in my tracks, not least because of the success of this blog/website. Clearly I worry them very much and so does your interest and enthusiasm for Riesling. Watch your backs!
"You don't need to really worry until Paul Grieco goes down," someone who was very drunk confided to me one night in a New York bar. Was he serious when he talked about Paul Grieco of Hearth Restaurant and the Terroir wine bars in NYWC becoming the target of a hit man? It all sounded completely ridiculous to me, then he told me a bunch of stuff about some kind of terrorist cell, but I found no evidence for any of it on the internet. Later when I challenged him about that (he was sober this time) he said to me, "how many terrorist cells advertise their next attack in advance on the internet?" I'd have dismissed all of this out of hand, but I got some very strange looking post the other day and have no idea how someone knew where I'd be on the Riesling Trail. What's going on?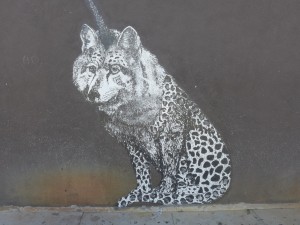 Whatever the truth behind all this is there are many strange creatures out on the streets, and I don't just mean in Venice Beach where craziness is so normal even the tourists adjust to it fast. This being America some of those strange creatures are armed and dangerous. Ugly as even a weapon as small as the popular Glock 9mm pistol is, I think that ideas which are completely dislocated from any kind of reality are much more dangerous.  Think of how some members of the Bush Administration dismissed the majority of journalists as members of the Reality-Based Community and what that said about the state of their minds. That drunken guy in the bar also told me about a group of people who are claiming that Chardonnay is the American wine and that it isn't of French origin, but was actually discovered by Thomas Jefferson at Monticello. OMG! Sorry guys, but Chardonnay is a rather recent arrival in the US from Burgundy/France, and that's not propaganda! It lagged behind Riesling until into the 1970s and only became big in California during the early 1980s. Prior to that German Riesling enjoyed extremely high renown in the US and American Riesling attempted to match its elegance, sometimes with considerable success. Riesling, both imported and domestic, has been making and continues to make a substantial comeback in the US, and regardless of whether people heckle me, throw rotten fruit, cans or rocks at me I won't stop talking and writing about that.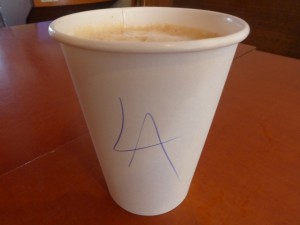 But back to day one of the RRT in LA tomorrow. We kick off with a tasting at Spago Restaurant in Beverley Hills. Although I've been to LA many times this will be my first visit to the restaurant where the luxury pizza was invented by Austrian chef Wolfagng Puck. There I will also meet the restaurant's sommelier Christopher Miller who will be my companion on the trip as far as Phoenix/Arizona for the first time. So far all we did was have a telephone conference call. I hope (and expect) we'll get on as well in the flesh as in the ether, but who knows. Then we have an evening tasting at the Covell Wine Bar in Hollywood. At both locations we'll be emphasizing German Riesling's enormous diversity from feather light to granite density and from bone dry to honey sweet. That's something Chardonnay simply cannot match wherever it comes from and whoever discovered it. If you see us knock on wood for us!
t.b.c.