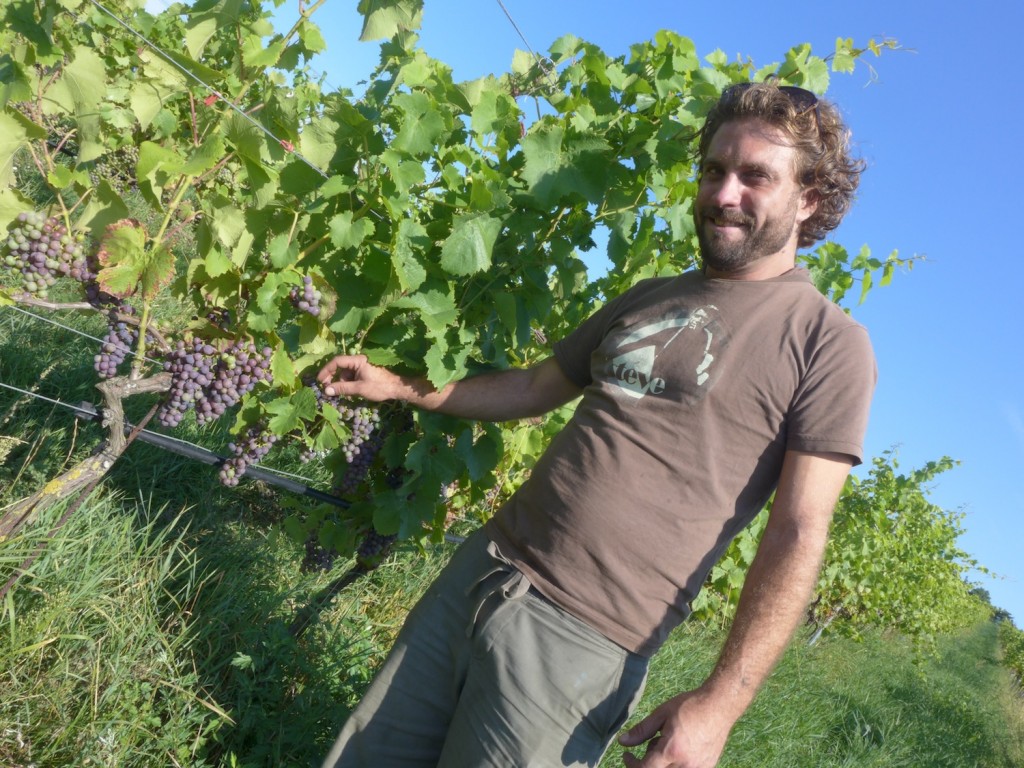 Damn! I just realized that it's an entire week since I put up a new post, which certainly wasn't my plan, but when you're book writing at 2,000 miles an hour as I have been almost every day for the last weeks (and must continue to do until November 1st), then you lose track of all kinds of stuff. Today, I got up early and took the train to the young Pinotin vines my team and I planted on May 3rd at the Klosterhof Töplitz wine estate in Töplitz, just SW of Berlin. Although the growth of the young vines was not enough in 7 days to allow for an impressive before and after photo comparison something had happened since my last visit. However, as the photograph above of shows the red Regent grapes had began coloring up. Andreas looks pleased about that, as he should be, because it's his good work caring for those vines, no less than the fine weather (and enough rain), that have enabled the grapes to reach this decisive point in such good time. With the change of color comes a softening of the grapes and their ripening begins in earnest. My guess is that it will be about 6 weeks to the harvest for rosé and another 2 weeks for the red wine  In two years time this (see the detailed view below), I hope, is roughly how "my" young vines will look. Don't worry, although the focus of this blog will remain Riesling I shall keep you informed when we – the grapes, the Klosterhof Töplitz team and I – get that far. By that time I hope to have learnt how to make red wine…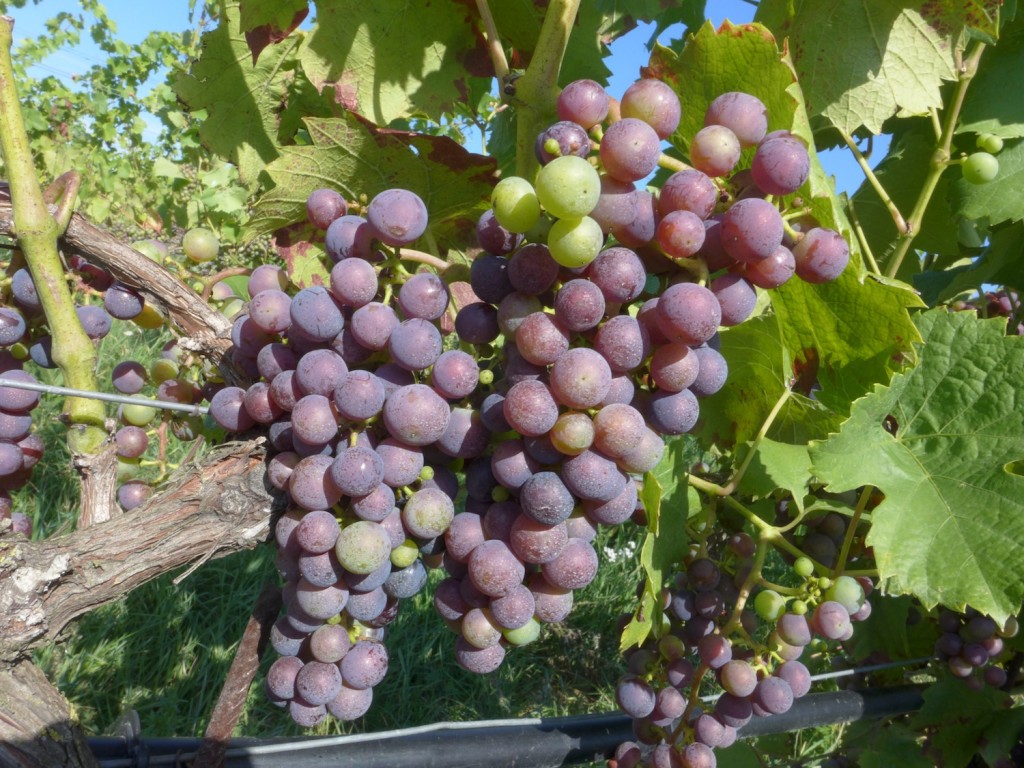 And in case you're worried that it could be another entire week until the next posting here, let me inform you that tonight I'm having dinner at Hot Spot with Martin Tesch of the Tesch estate in Langenlonsheim/Nahe. Martin's not only a remarkable winemaker, but also a rock 'n' roll poet of considerable talent. I have a file which is full of the scraps of paper on which I've scribbled down his best sayings – I never seemed to have my notebook ready when he rang, a mistake I won't make this evening! My favorite is, "sometimes you can go through the door, but sometimes you have to go through the wall." I expect that Martin, or at the very least Mr. Wu of Hot Spot, will come up with something similar. I will report in full tomorrow!
PS That tells you that the book writing has been going well, indeed those creative juices have been flowing very freely the last days.