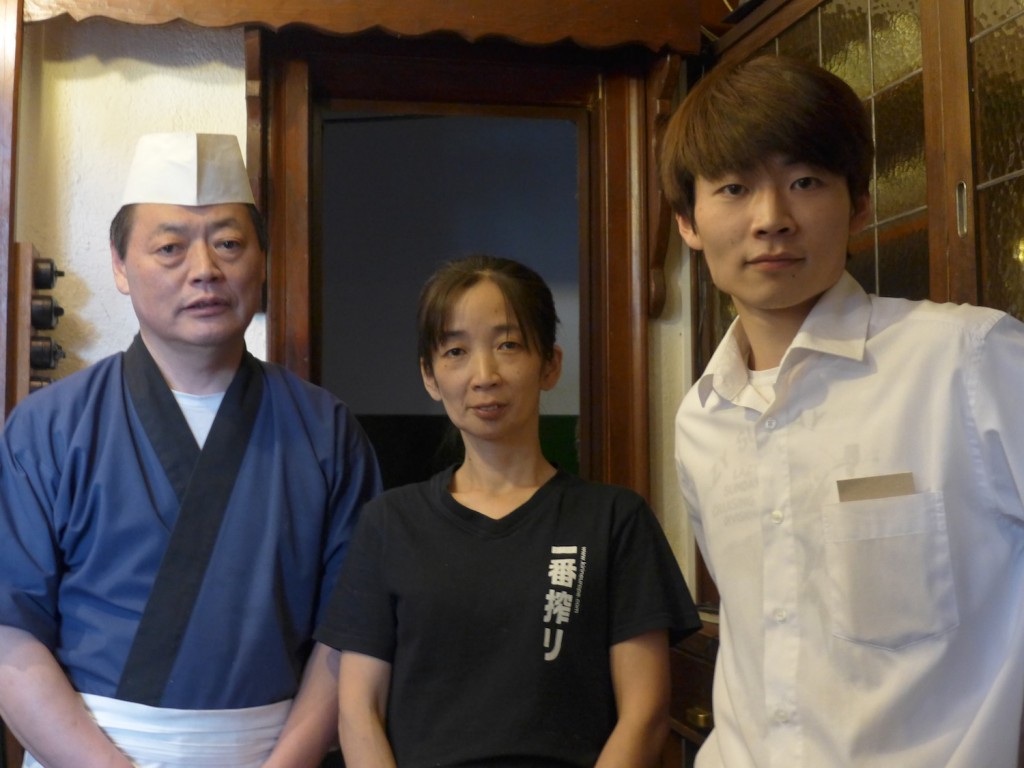 The last years there was a lot of discussion in the German media about the failure of multicultural society in Germany, and if you only looked at certain sections of the large immigrant communities from Turkey and ex-Yugoslavia, then there was clearly something in that. However, the truth is that Germany has become much more broadly multicultural than either the media or politicians acknowledge. I got thinking about this yesterday evening when I had dinner at Restaurant Miyagi directly opposite the railway station in the small Rheingau town of Walluf Tel.: (49) / 0 6123 / 934 94 59.
If a couple of years ago you would have told me that shortly one of the best Japanese restaurants in Germany would open at this location I would have told you that you are absolutely crazy. However, since October 2011 the Miyagi family has been running their restaurant in Walluf with considerable success attracting a surprisingly mixed crowd. As Akira Myagi (right in the picture) told me, "some nights we have all Japanese customers, some nights all European, some mixed, sometimes only local people, sometimes from the Frankfurt area." What makes this place so remarkable? For a start, the excellent food. Last night the deep fried fish of various kinds (best of all were the sardines), the sashimi, and the octopus salad were all super-fresh, delicious and beautifully presented. To this must be added the joyfully eccentric effect created by putting a traditional Japanese restaurant into what used to be a traditional German Weinstube, which the picture below gives an idea of. That's what I call successfully multicultural!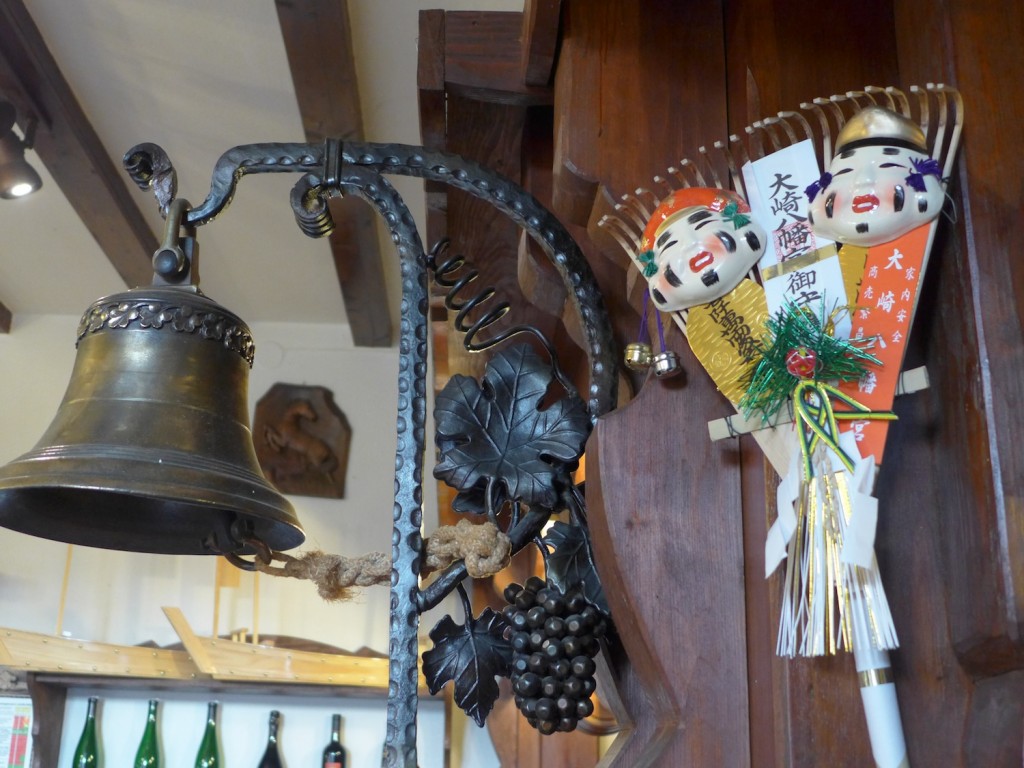 Immediately after dinner (it was planned beforehand but delayed by rain) Hajo Becker from Weingut J.B. Becker in Walluf took me for a tour of his vineyards. He's lucky to have 13.5 acres / 5.5 hectares in one black in the best part of the Wallufer Walkenberg site. Much of this is old vines, including the Spätburgunder (Pinot Noir) vines pictured below that were planted in 1959. Becker also has some Riesling vines in the Walkenberg that are even older, and many that are thirty and forty years old. The Becker method for Riesling and for Spätburgunder is to have the fruiting zone lower than is the norm today and to explore it on the morning sunlight side for the final phase of ripening. Above it is a tall vertical canopy, to give the vine the largest possible "solar panel". Together with the low crop level – my guess is a mere 20 – 30 hectoliters per hectare (under two tons per acre) – this results in an optimum situation for ripening. By the way, he's also an organic winegrower.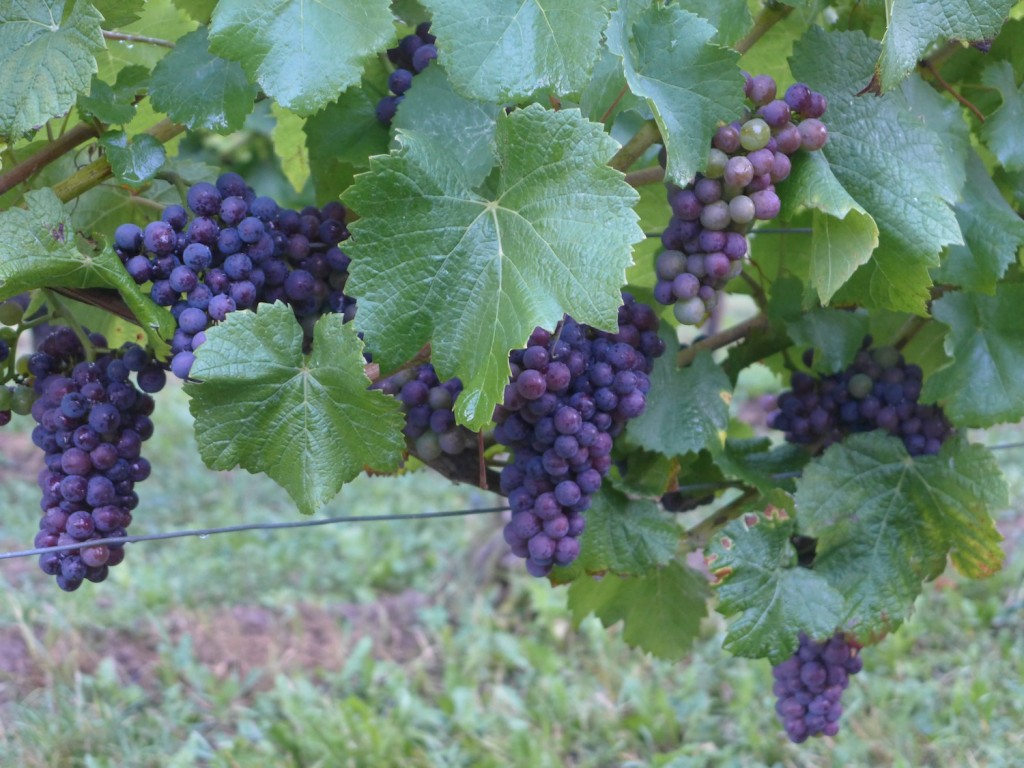 Some in the German wine scene dismiss the J.B. Becker wines as old-fashioned, although the only evidence they can provide for this is the combination of vilification in neutral wooden casks and late bottling (the 2012s Rieslings are all are still in barrel!) However, that's the way a lot of Jungwinzer, or young German winegrowers make at least their hi-end single vineyard Rierslings. Much more interesting than this discussion is the way the J.B. Becker wines have become a cult in recent years, particularly with young consumers who like the style of the dry wines (discretely aromatic, racy and complex, developing very slowly over many years in the bottle). Restaurant Miyagi in Walluf has some other wines available and they continue to search for interesting wines, but Akira told me that it is the J.B. Becker wines which go best with their Japanese cuisine.