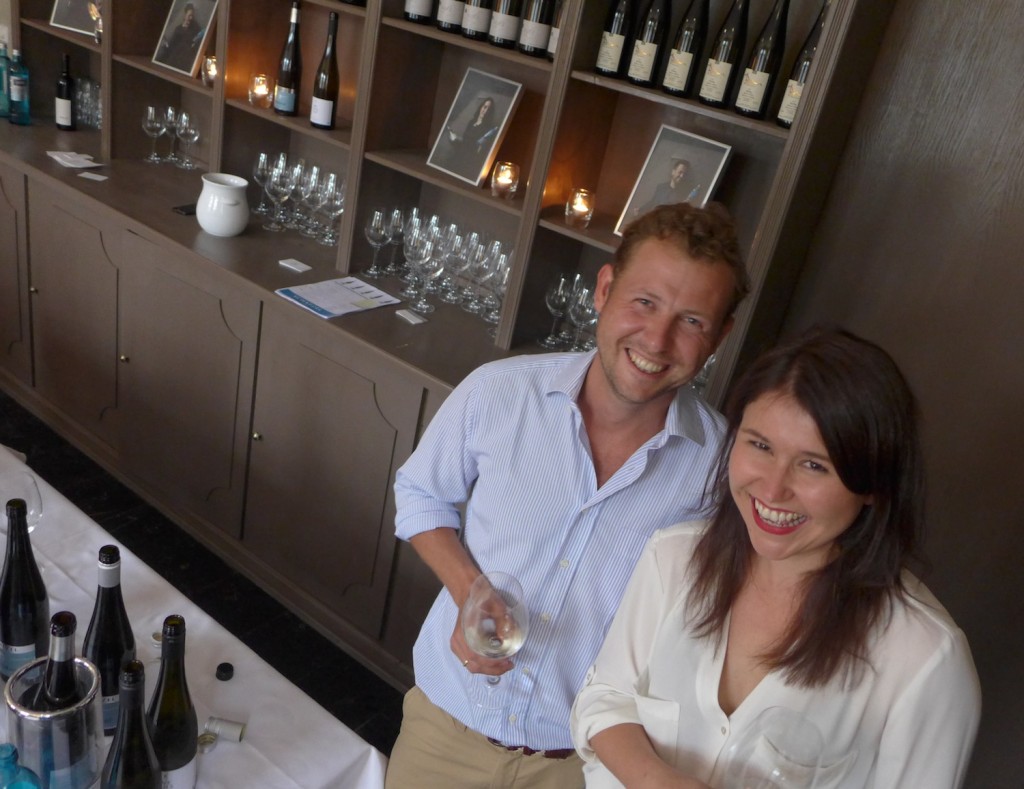 I only seem to have been running since the first official presentation of the 2012 Riesling "Grosse Gewächse" (GG) just over a week ago in Wiesbaden. Of course, I've had it easy compared with some of my colleagues, because I haven't forced myself to tweet some theoretically important opinion very 15 minutes in order to justify my own existence (or is that all about proving that you're not dead yet?) On the other hand, I have to admit that the whole Terry Theise situation distracted me seriously at times from the real business of these days. So back to the Riesling trail…
These days all manner of wines are presented for the first time at this point in the year and after wading through a mass of GGs in Berlin's Gemäldegalerie for more than four hours (more on the GGs when I've had time to sort my impressions of several hundred wines) I was glad to head off to The Grand on the Hirtenstrasse/Berlin-Mitte an find some Riesling Shelter where Katharina Wechsler of the eponymous winery in Westhofen/Rhienhessen and Kai Schätzel of the Schätzel estate in Nierstein/Rheinhessen (pictured above) presented their "Pettenspiel" joint-venture Riesling in a self-consciously eccentric and thoroughly ironic manner.
In case you doubt me on the irony this wine is only available in magnums and the label (sorry that I forgot to photograph it) is a rectangle of white paper with the name of the wine printed on it as if written with an old-fashioned manual typewriter. Maybe some young people only think this is a cool typeface, because they never even saw such an old-fashioned thing as a manual typewriter, but I remember using such a machine when I was young. As I expected coming from this pair – a pair of winemaking friends and no more – the wine is light years removed from the norms of our Wine Age in which things are either as boring as hell or deliberately as crazy as humanly possible (because this still seems to be cool). It's serious stuff with a lot of depth, but without that much weight, and a subtle spiciness that kept drawing me back to the glass. This is as it should be given a price of 49 Euro per magnum. As the name suggests the wine is 50% Riesling from Kai Schätzel's vineyard in the Pettenthal site of Nierstein and 50% Riesling from Katharina Wechsler's holding in the Kirchspiel site of Westhofen. These are two winemakers with as much daring as talent and both are just beginning to spread their wings. By the way, they are both making almost exclusively making that "invasive species", dry wines.
PS Don't worry, there really will be some serious thoughts on the GGs when I've managed to process the enormous mass of sensory data! Of course, they're also all dry wines…what the hell are we getting into here?