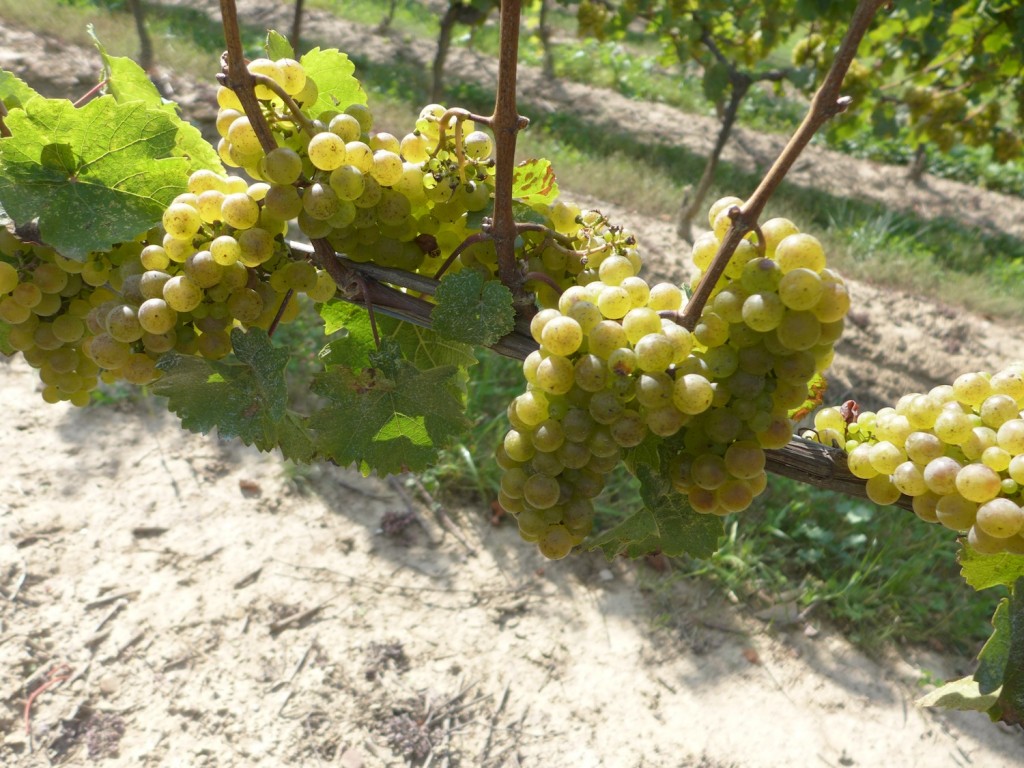 When I went out for my run early this morning here in Jordan it seemed fairly cool – although distinctly warmer than in Northern Michigan where I was before I came to the Niagara Peninsula. When I got back half an hour later I was soaked in sweat and realized just how different (more humid and warmer) the weather is here compared to there. I heard that the cherries, which are an important crop in both places, typically ripen two weeks in this part of Ontario than in Northern Michigan, and now I can believe it. Hence, the Riesling grapes here are already ripe enough to pick and make wine, although all the good producers are holding off with Riesling and busy with Pinot Noir at present. It already has enough sugar to give 13% – 14% alcohol in the finished wine and the only reason to wait longer before is for the tannins in the skins to taste more appealing. The picture shows Riesling in the vineyard where Cave Spring's top Riesling, the medium-dry CSV, grows. A vertical of that wine in which every wine from the 2012 back to the 2003 was stunning was the Riesling high point of my visit.
So far I visited 5 wineries and this evening I tasted a slew of extra wines – not just Riesling! – which Magdalena Kaiser-Smit of Wine Country Ontario gathered together for me. Now I'm beginning to get a clear feel for how this region has shifted focus since I was last here 9 years ago, with Riesling, Chardonnay, Pinot Noir and Cabernet Franc now clearly the grape varieties which are most interesting for almost all the talented winemakers. They are now putting a lot of ambition into perfecting those wines. Today, apart form many exciting Rieslings, I also tasted some world class Pinot Noirs from Harald Thiel's Hidden Bench estate. The stars of this evening's tasting were the Cabernet Francs from Tawes and Pearl Morisette in dramatically contrasting styles. All of those reds were from the 2010 vintage, and the 2012s ought to be similarly good. The new vintage also has the advantage of being an excellent Riesling year, the wines more vibrant and exotic than the 2010s. Interestingly that vintage comparison is almost exactly the same in Michigan, although (counterintuitively) the Michigan wines are rather lower in acidity. Simple logic says that a cooler climate should give more acidic wines!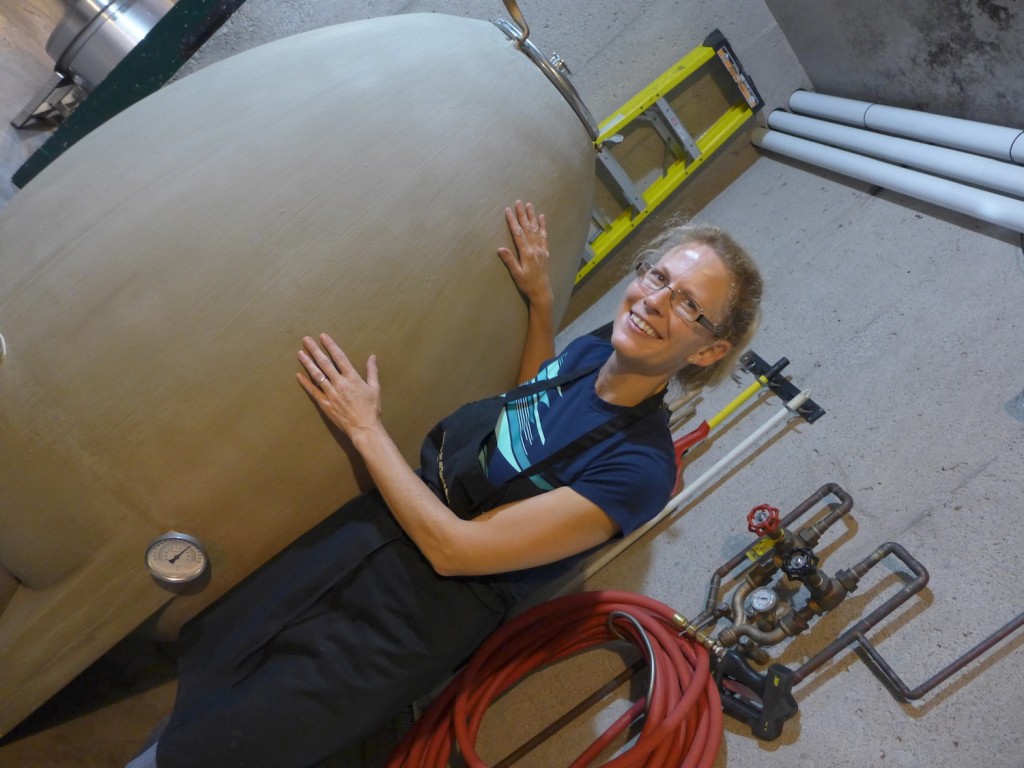 The biggest differences between the two wine regions, apart form the warmer summer and fall in Ontario is that more money is flowing into the wine industry here, also for the simple reason that the wine prices are generally higher. That has the advantage that dreams can be more easily fulfilled, experiments more readily undertaken. Pictured above is Marlize Beyers, the South African winemaker of Hidden Bench, with one of her two new concrete eggs. I'm pleased to report that the first wine going into them will be a Chardonnay, not a Riesling!