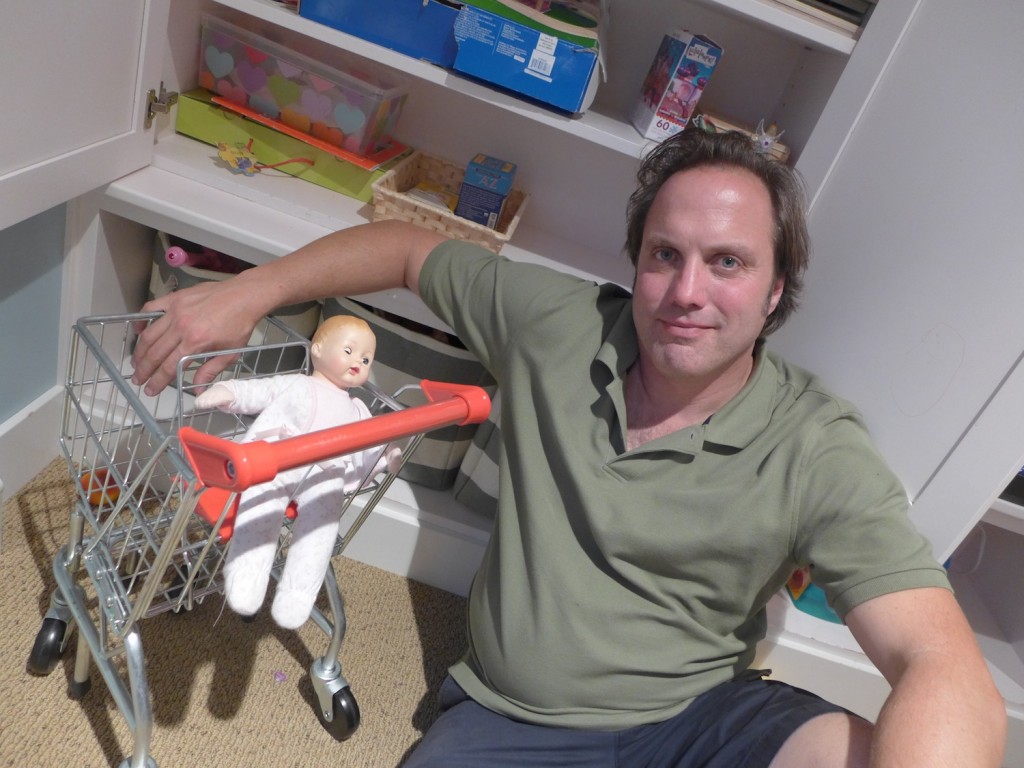 Michigan sounds like a disaster zone to most of America, indeed, to most of the world, because everybody thinks about bankrupt Detroit and not about the North where some of the best Rielsing wines in America are produced. I have some sympathy for most of America/the world's ignorance, because it's only in the last years (with the vintages 2010, '11 and '12) that a substantial group of producers there has shone with their Rieslings. On the other hand, while I was there during the last few days Sean O'Keefe from Chateau Grand Traverse showed me a vertical tasting of his medium-dry 'Whole Cluster' Riesling going back to 1998 in which every wine was good, and the 2002 and 2004 were still in great shape. So this isn't totally new, rather the only new thing is the number of really good producers and the consistency of their wines. I'd say that since my last visit in the summer of 2010 the region had gone from being interesting, but very erratic to having achieved "critical mass". However, I suggest that you taste and make up your own minds though, because this blog is never interested to tell you what you should think.
The other thing which makes Northern Michigan so fascinating is the incredible diversity of the winemakers. Not only do Chateau Fontaine, Blackstar Farms, Left Foot Charley, Bowers Harbor Vineyards, 2 Lads, Shady Lane and Chateau Grand Traverse make very good Rieslings, but the people behind those wines are all incredibly different and incredibly interesting. Why nobody outside the regional press has written that story yet is truly incomprehensible to me. I think it says how a bunch of theoretically pro-America publications are actually only pro-Califronia or pro-California & pro-Washington State when it comes to wine. This is a form of  blindness, and I think they need to overcome this real fast or face the consequences. Due to the rapid and dramatic developments in the wine states outside Califronia and Washington, which these publications  have (consciously or unconsciously) ignored they now look dangerously behind the times, and possibly even guilty of something akin to racism at the state level. Too harsh? If so, then I have completely misjudged what is happening in the United States of Riesling and Wine America as a whole.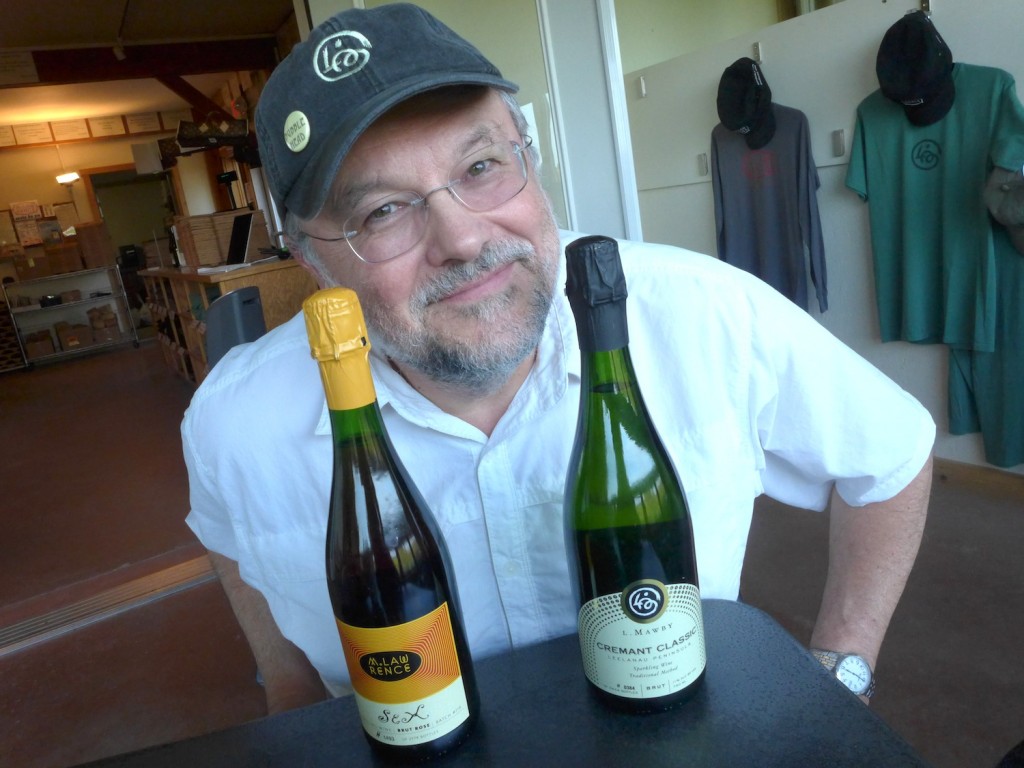 Let me give a concrete example from Michigan. Larry Mawby of the eponymous winery on the Leelanau Peninsula (the "other" Peninsula to Sean O'Keefe on the Old Mission), pictured above with a couple of his sparkling wines  is certainly a "maverick", ND a "backwoods philosopher". However, he produces a slew of modestly priced and high-end sparkling wines that are amongst the best produced in the country. Beyond that he's a phenomenon, in winemaking, innovative product development and marketing. I never tasted a sparkling wine before that was anything like his Cremant Classic, which is made of 100% Vignoles, yes I mean Vignoles that "ugly" hybrid grape variety. However, this is a sparkling wine with a lot of exotic aromatic power and a tremendously exciting acidity, which blew my socks off. You have to experience the "finish", i.e. aftertaste on this sparkling wine to believe it, and it costs a modest $27. That is very seriously cool! The point of this is that Michigan has as little reputation for sparkling wines as for Riesling, and on paper cannot have anything to say on the subject. I suggest that this is a horribly narrow European-style way of thinking and that the American tradition is for saying, "show me what is possible!" Amen to that!
PS In a couple of days I hope to report from Niagara/Ontario where I am up to my neck in serious Rieslings of a very different kind!