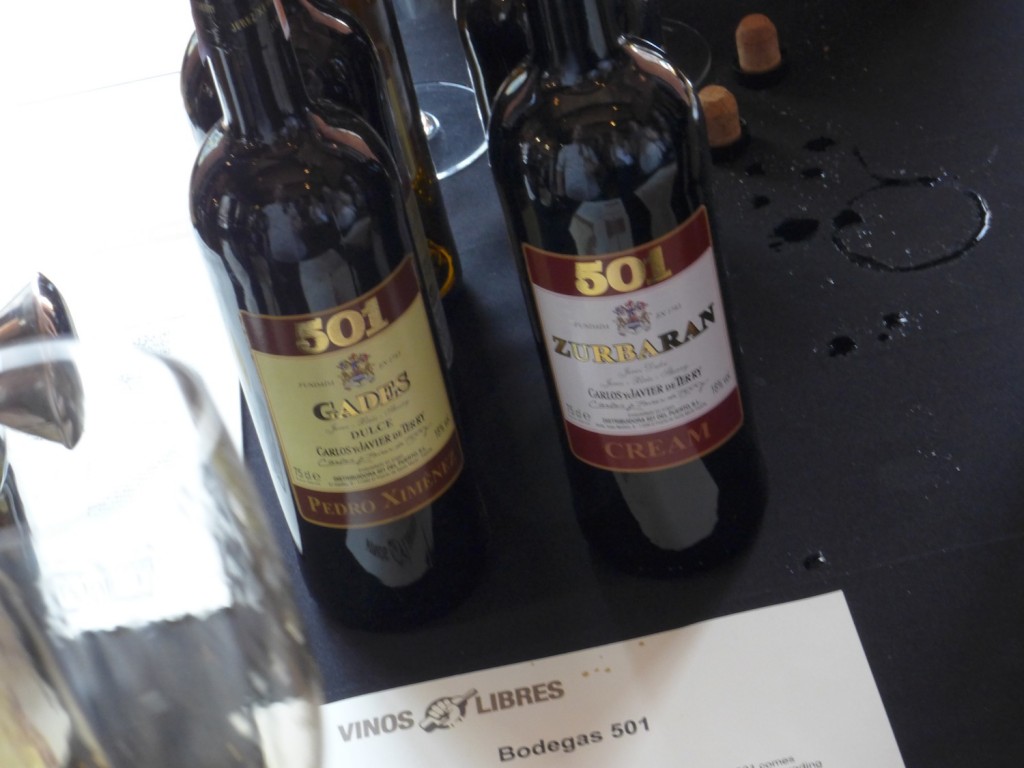 "What are you doing here Stuart? This isn't Riesling!" someone called out to me across the room this afternoon at The Astor Center in New York Wine City (NYWC). I was there attending the NYWC Sherryfest Grand Tasting. As if my enthusiasm for Riesling somehow precluded either me from appreciating other wines or meant that other wines could somehow be unworthy of my appreciation. Let me make it plain that the Riesling Spirit is inclusive and likes the company of other wines as long as they have character and balance. Not for the first time does my Riesling Diary therefore stray completely "off" subject and devote itself to another amazing world of Sherry, which, like Riesling, is cool in the NYWC scene, but not widely appreciated enough.
I went there today with the firm attention of tasting only mature dry Sherry, to be precise only the Amontillado, Palo Cortado and Oloroso types. However, after tasting dozens of these and finding many Sherries with an enormous amount of character and with great balance my will became weak and I flip-flopped over (sorry John Kerry, I didn't want to bring back those horrible memories!) over to sweet and found the two gems in the photo above. Bodega 501 is almost completely unknown and therefore it's wines are (still) aged for a very long time, which means decades. Cream is really the last style of Sherry I'd normally order, although not because it was one of the few alcoholic drinks my maternal grandmother enjoyed. It simply sounds so very old-fashioned, even to me. However, the 'Zurbarán' Cream has a bouquet of caramelized nuts and tarte tatin, is lush and creamy, but also has an underlying acidity and (positive) bitterness which make it tantalizing, give it a seductive tension. Although the 'Gades' Pedro Ximénez is even sweeter it has a complex bouquet of prunes marinated in wine and spices. Neither taste the slightest bit like any sweet Rieslings I ever tasted, and that is something which makes Sherries like this enrich my world, our world of wine.
PS Sorry if my reply to your comment about "This isn't Riesling!" didn't sound more friendly.
PPS My next posting may take a few days, because on October 9th I fly to Venice to meet my mother and don't get back to Berlin until very late on October 13th.