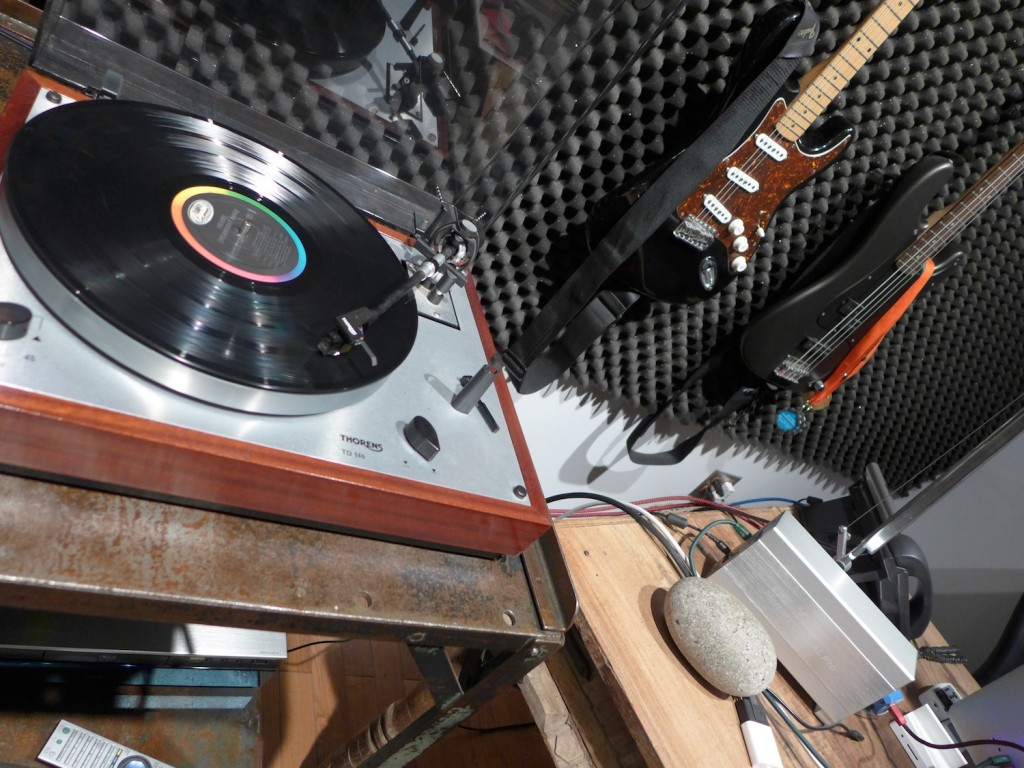 Red Bordeaux isn't a wine that often lights my fire, and since the prices for the famous names went AWOL I stopped buying in protest. The last red Bordeaux I bought more than a single bottle of was the 2000 Terte Roteboeuf from Francois Mitjavile in St-Émilion, so when I got an invitation to a tasting of red Bordeaux at distributor T. Edwards in Studio 206 of 66 West Broadway which included the Mitjavile wines there was no discussion as to whether I would go. What I found there was so much more than what I'd expected and so very different from what I'd expected that it pushed other planned stories aside. The photos give you an idea of the unusual ambience.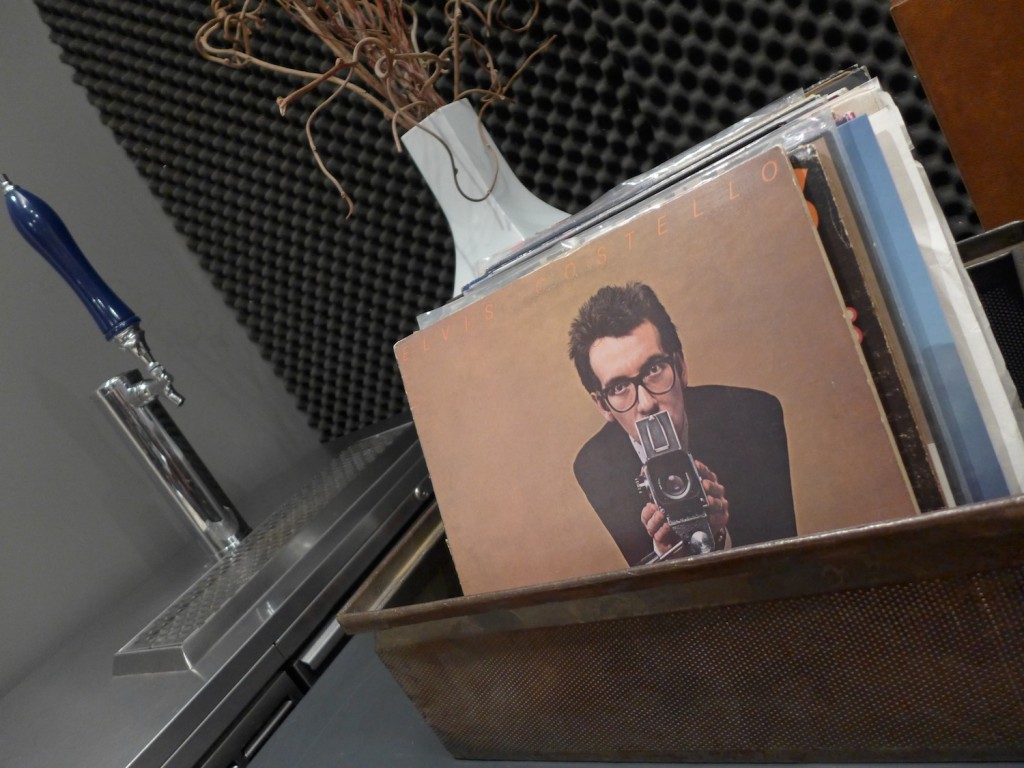 This is a company that has gone to a lot of trouble to hunt down independent winemakers in Bordeaux who are doing what we expect of independent winemakers: making wines with character with prices that bear some relationship to production costs, rather than being figures pulled out of the according to the principle, "how much can we get away with today?" For example, the 2010 Château le Coteau from Margaux costs a tiny fraction (something like a twentieth!) of what the Premier Grand Cru Classé Château Margaux costs, but is a fragrant and elegant Margaux with quite serious dry tannins and a lovely freshness at the finish for this vintage. In a way I was even more impressed by the 2009 Château Lestage Darquier, because it cost just half the price of the le Coteau. This wine reminds me of the first red Bordeauxs I taste (from the vintages of the '70s), but without the touch of green which Cru Bourgeois wines nearly always had back then. There are even some subtle herbal and mineral notes at the finish of this elegant wine, which spends a year in barrel of which about a quarter are new; quite enough oak for this style. Congratulation T. Edward Wines, you just proved to me that Bordeaux still lives!
The wines from Francois Mitjavile were as impressive as I was hoping. The Mijavile style is rich and highly extracted, and for this reason, and because Parker gave them some high scores, they've been praised and reviled as "Parker Wines". However, they never have a hint of anything jammy, nor are they ever over-extracted and inky, much less are they over-oaked vanilla bombs. In fact, they stand out because of their beautiful balance, and for me they embody Francois's description of the winemaker as, "a civilized peasant, because he must adapt his cultivation methods to fit the location and the weather." It was the first time I'd tasted the L'Aurage from the Côtes de Castillon, which is the newest addition to the Mitjavile family of wines. The 2009 is the boldest of these wines and there is a bit of smoky oak in there, but also dense black fruit aromas and a menthol note. For the taste the price is OK, even if it's off the charts for this appellation.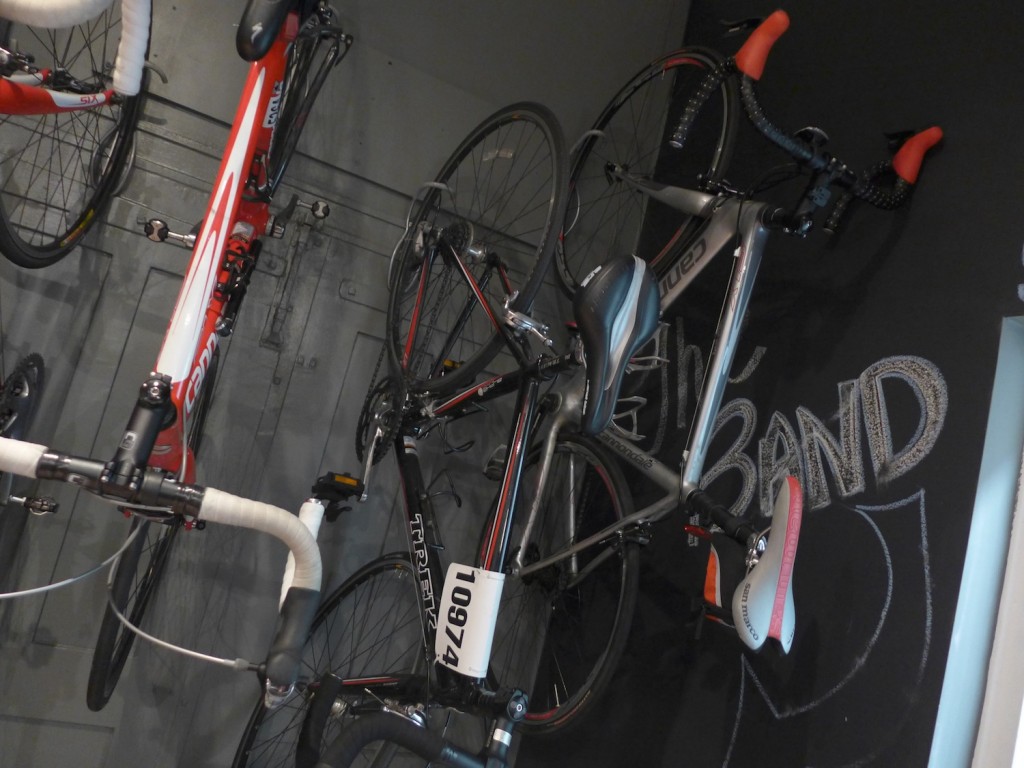 Oh yeah, there were also some bikes in the tasting room, one of those table football games and I don't know what else! Don't worry citizens of Planet Riesling I haven't abandoned you or our favorite grape. I just wanted to tell you this rather cool story, which makes an important point about the complex symbiosis of wine character (yes, terroir) and money. Too little money and terroir isn't going to consistently make it's way into the glass; too much money and terroir might (I'm skeptical about its compatibility with big bucks) still make into somebody's glass, but it certainly won't be my glass!