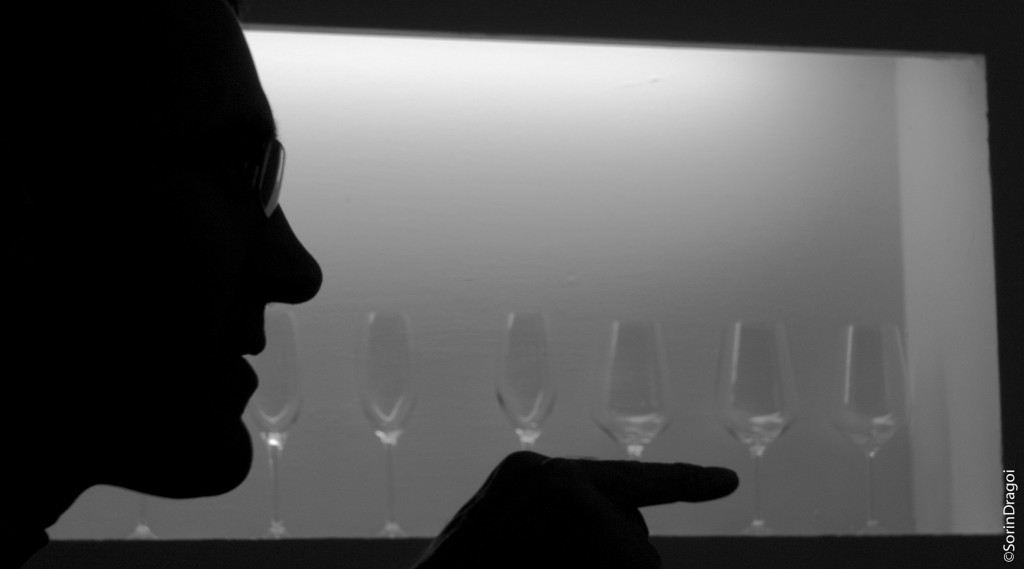 Dear General Keith Alexander (Director of NSA),
Dear James Clapper (National Director of Intelligence),
Dear Sir Lain Lobban (Director of GCHQ),
no doubt you found it suspicious that a few days ago I INVITED YOU to read all my private communications, and promised not to ever prosecute you for doing so under American, British or German law (the offer and promise still stand). No doubt you asked yourself why anyone would do such a thing, although I provided you with a clear explanation as to why this extraordinary step was actually in my own interest. I'm sure that you regard all this as no more than a mask of friendship behind which lurks some kind of malevolence.
You see General Alexander and Mr. Clapper, in your recent appearances before the House Intelligence Committee I think you gave yourselves away. Being a permanent resident of Germany (and only a visitor here in New York) I sometimes find that I naturally adopt a German perspective on current events. Your appearances that day reminded me horribly of something that Bertold Brecht referred to as, "bis zur Kenntlichkeit entstellt", or distorted to recognizability. What I recognized was chronic paranoia. If you don't think that this is what I, the population of Germany and the rest of the world saw then please study the pictures accompanying this article, even if you can't understand the text:
http://www.spiegel.de/politik/ausland/nsa-chef-keith-alexander-wirft-europaeern-spionage-in-usa-vor-a-930732.html
And I don't just mean that your paranoid personalities were on display at that House Intelligence Committee meeting, rather I think the fact that your paranoid world view has infected the NAS was also recognizable. It is a perspective from which every friendly face seems to be no more than a mask behind which lurks an enemy, and that is what has led you to pursue a policy of hyper-vigilance over the most friendly relationships, such as that with Germany. Over the years this has made the NSA a paranoid organization.
I use this term in the sense that Manfred Kets de Vries and Danny Miller do in their book 'The Neurotic Organization' (1984), meaning that your paranoia will have infected many of the NSA's employees. They, like you, will live in a state of permanent distrust, and will constantly seek to confirm all your (and their) suspicions of others. However, I also mean that the NSA as an entity has become paranoid in the way that the Stasi of Comunist East Germany was. It grew and grew, becoming more and more invasive and parasitic upon East German society, because it was driven by the paranoia of its director Erich Mielke. He too thought that the threat from within and without was continually growing, so the Stasi had to grow too.
I think that if challenged about this Mielke might have described himself as "prudently paranoid" in the sense that Roderick M. Kramer uses that term in an article in the Harvard Business Review of July 2002. There he writes that, "prudently paranoid people monitor their colleagues' every move, scrutinizing and analyzing each action in minute detail." I think that very much describes the nature of your spying upon the German government (and I suspect leading figures in German industry, science and other fields). If the recent news reports are accurate, and I assume they are, this may well apply to GCHQ too. I recommend you all to read Kramer's article, because even as proposes the adoption of prudent paranoia as policy in the wake of 9/11 (a connection he himself points out), he warns that, "the more we worry, the more we notice. And the more we notice, the more we worry." I fear that this describes very well the dynamic behind the NSA and GCHQ's growth of the last decade.
Sir Lain Lobban, your performance before the British parliament today was rather more convincing than that of your American colleagues ten days ago. However, you spoke of looking for needles, or fragments of needles, in haystacks. How could the German government be a haystack in which there might be needles that threaten the UK? The Federal Republic of Germany has been a loyal ally of the UK and the US since its foundation in 1949!
This is a point which has already been forgotten by President Obama, the US Congress and both of you General Alexander and Mr. Clapper. You all seem to take the continuation of that alliance for granted, which is another reason (along with all your spaying activities in the Federal Republic of Germany and other friendly countries) why it is in grave jeopardy. You all seem incapable of imagining how you would feel if you had suddenly made the same painful discovery that Germany did. Quite possibly you haven't been snooping on many normal German citizens, but you willingness to snoop on the German Chancellor Angela Merkel proved that you are willing to snoop on anyone and everyone in Germany should you consider it necessary at some point. That willingness is another sure sign of paranoia. I suggest that you seek treatment for your condition.
PS more post will follow soon!