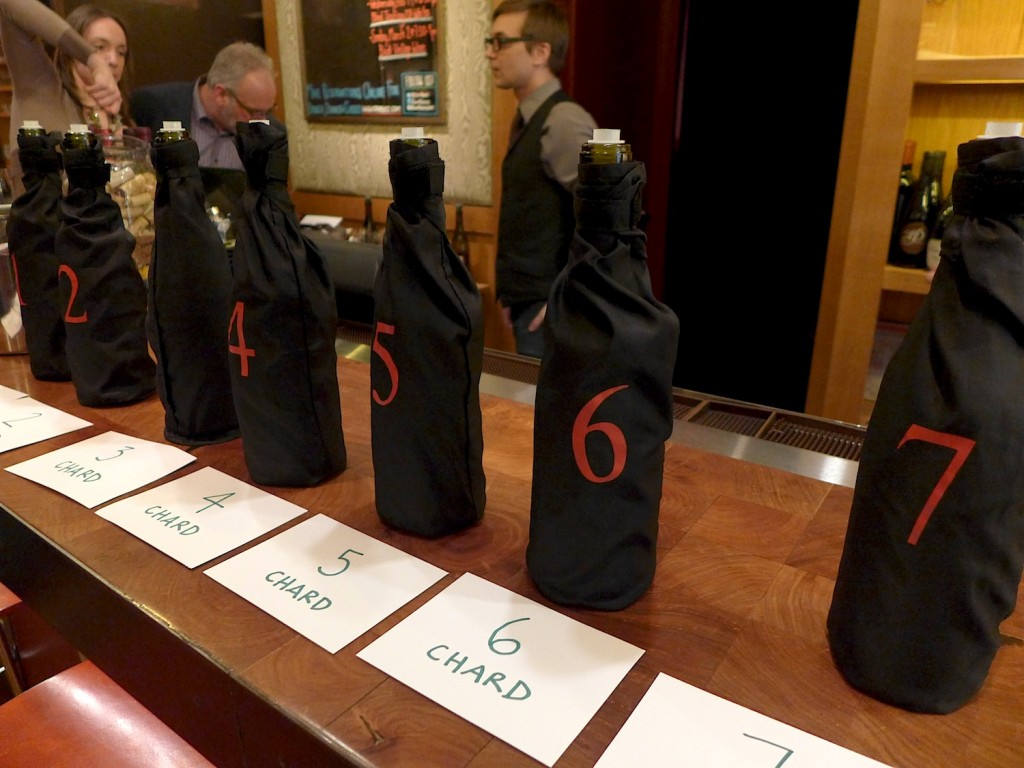 Yesterday I was at a very interesting blind tasting hosted by Patz & Hall winery of Sonoma/California at Corkbuzz Wine Studio in New York Wine City (NYWC). Called "site matters", it was divided into two halves and it was the first devoted to the Chardonnays made by the duo of Donald Patz and James Hall's that really interested me for professional and for personal reasons. You see, some somms, bloggers and journalists treat me as if I was the embodiment of the ABC phenomenon, that is the widespread desire for Anything But Chardonnay. Generally no evidence is offered to back up for this demonization of me apart from pointing to the fact they I'm pro-Riesling, which is so obvious it sticks out like dog balls. To be frank all this doesn't bug me very much, because if you stick your neck out like I do you've got to expect a left hook or two, and rolling with the punches is the best strategy when they come. However, the truth often get lost due to all this.
It is that I often enjoy and sometimes love elegant Chardonnay. My problem with that delicious and often fascinating group of wines is its rarity (and sometimes its price) compared to the huge crowd of "Bullshit Chardonnays", in which it all too often gets lost. Bullshit Chardonnay is my term for the generally cheap wines of this grape made from over-cropped vines that need considerable manipulation in the cellar. By manipulation I mean  doing things like adding a slew of oak aromas through steeping oak "chips" in the wine and/or blending with grape concentrate to sweeten up the wines and/or blending with more aromatic grapes to add fruit aromas (Muscat was a favorite for this before the Moscato craze started) to make them at least superficially attractive. Then there's the sub-group of Bullshit Chardonnays that would be pleasant, even very good to drink if the vanilla and toast aromas form the oak (barrels and/or chips) weren't so horribly dominant. The Chardonnays from Patz & Hall are an elegant contrast to these kinds of "comic book" wines.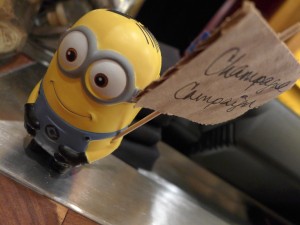 At the NYWC tasting I wasn't wowed by every one of the Patz & Hall Chardonnays I tasted, but that wasn't the really important point. Rather, it was that all of these wines tasted very distinctive and there was no way you could mistake one of them for another. Although they'd all been made in small barrels, the oak aromas in all of them, even the recently bottled 2012s, were strikingly discrete. There was a healthy acidity in each of wine too, although all of them had been put through complete malolactic fermentation, which softens the acidity of any wine. If Chardonnay always managed all those things, then I'd be really happy!
Tasting them blind I was unable to discern which appellation each wine came from, much less each vineyard, lacking the deep tasting experience of Chardonnays from this part of California. However, it was really interesting to compare my impressions with James Hall's comments about each of his wines at the end, because my descriptions were always close to his own. So there was definitely a logic to those differences in aroma and flavor, call it "terroir" or whatever else you want. My favorite amongst them? It was the as yet unreleased 2012 Hudson Vineyard Chardonnay from  Carneros, which was a bit funky, but also had an excellent balance of richness and creaminess with fresh acidity. It got better and better the longer it stood in the glass and my guess is that it will become more elegant with a couple of years of age, and should keep a good decade if the cork holds. One bottle of the 2003 Alder Springs Vineyard Chardonnay proved that Patz & Hall's Chardonnays can age well in contrast to the many fancy California Chardonnays which either fade or crack up after a couple of years in the bottle.
Does that make it plain that I'm not an ABC axe-wielding maniac, and that you can please me by pouring a glass of elegant Chardonnay?