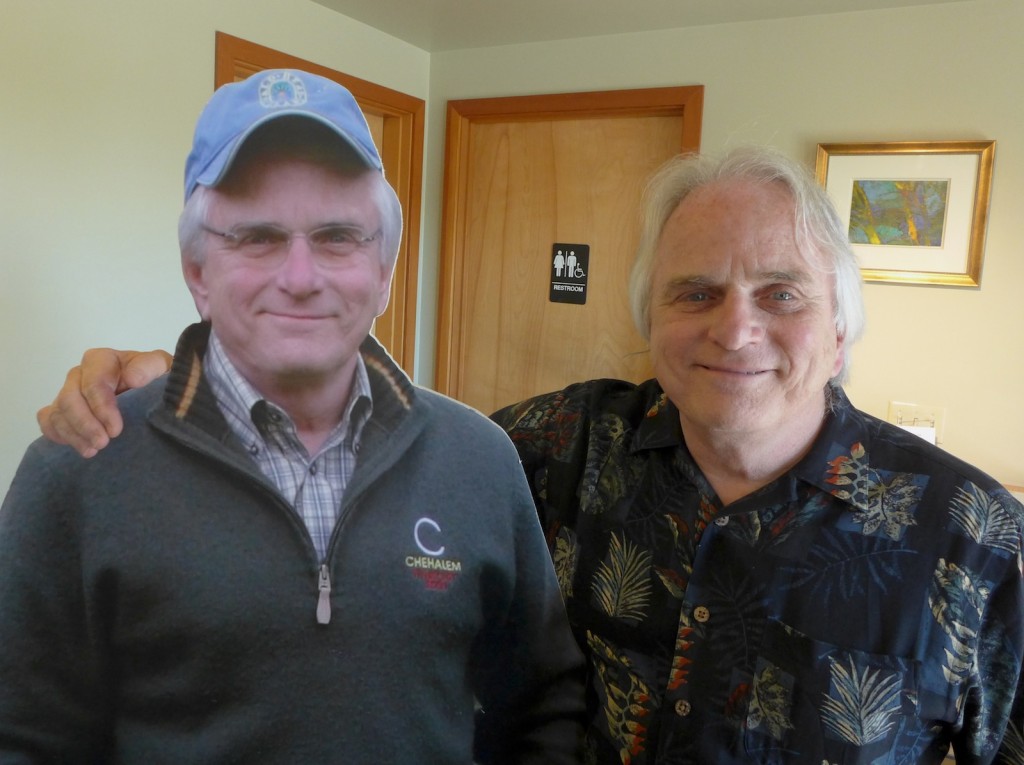 What is the trouble with Harry (Peterson-Nedry)? Well, it's certainly not the quality of the Chehalem Rieslings! 
Oregon's 700 acres of Riesling are a small fraction of what Washington State or California have, and even lags well behind New York State. However, as I already reported in July, something is really begin to happen there with Riesling, and the large number of small, agile wineries means the process of winemaking experimentation and stylistic development is moving fast. There have long been some exciting Oregon Rieslings which proved that this grape is extremely well-suited to this state's climate and soils, most notably Brooks and Chehalem. But for a long time those wines looked like oddities rather than trail-blazers to the majority of the state's winemakers, who at best didn't really take them seriously. At worst they dismissed this form of beauty as inappropriate to the state.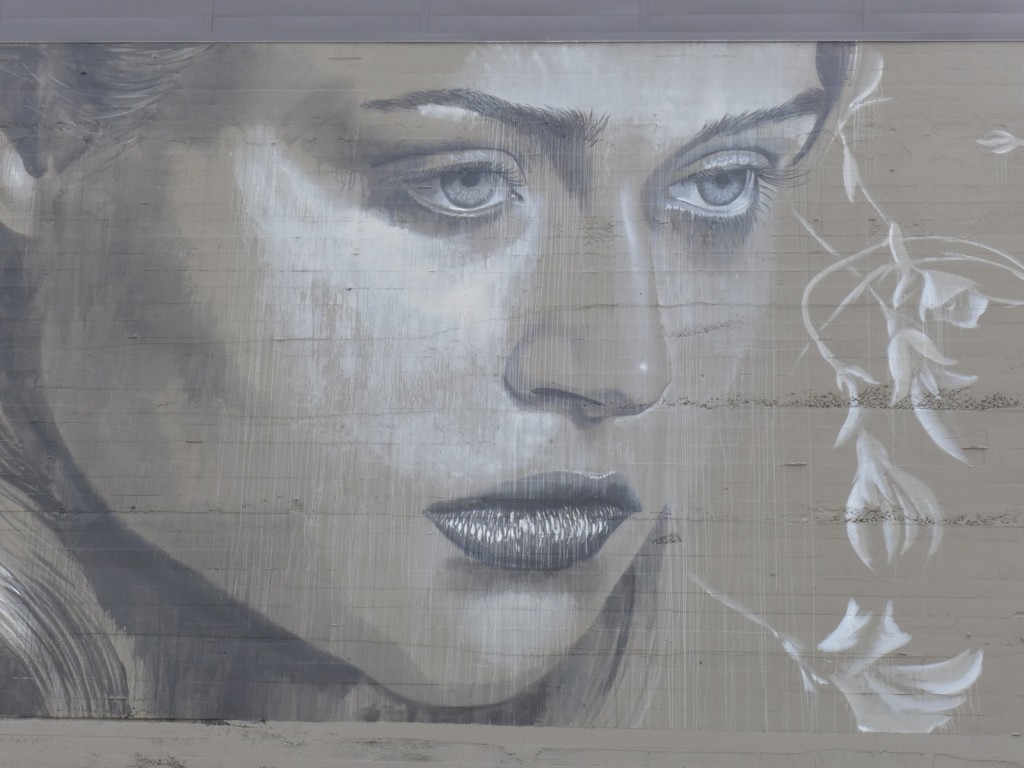 In contrast, Pinot Noir and/or Pinot Gris were the grapes with which an Oregon winemaker was supposed to make her/his reputation with, not least because that's what the press and somms were focusing almost exclusively upon. That sometimes takes the form of extreme tunnel vision which leads to some bizarre statements about the inevitability of Pinot in this state being made, as if the Great God of Wine had decided this and inscribed it on stone tablets which he handed down from on high. That's why I talked about there being "Pinot Fog" in Oregon in my book BEST WHITE WINE ON EARTH – The Riesling Story. Interestingly, nobody challenged that formulation!
I think the tendency of the wine scene to judge all wines by how they show on release, and a long-term tendency on the West Coast for wines with moderate acidity to preferred over wines with more pronounced acidity made life doubly hard for pioneers like Harry Peterson-Nedry of Chehalem (who recently handed the winemaking over to his daughter Wynne) and Janie Brooks Heuck and Chris Williams of Brooks. You see, every good Oregon Riesling has plenty of acidity, along with great aromas that range from the floral to passionfruit via citrus and white peach. However, the wines times are a changin', and just as West Coast winemakers started to take Riesling more seriously again Chehalem's Rieslings became more charming as young wines and Brooks extended their range of Rieslings beyond their traditional bone-dry style, in fact today their sweet Rieslings are now every bit as strong as their dry wines. For all these reasons the idea that Oregon is the Promised Land of American Riesling (promoted by Sean O'Keefe of Chateau Grand Traverse in Michigan) suddenly looks way more convincing than it did a few years back.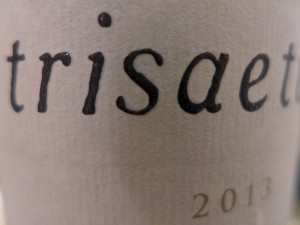 Tasting and re-tasting the 2013 wines of Trisateum in Newberg over the last days I have to say that Oregon has just gained a third Riesling star producer. The three single-vineyard dry wines and the dry Estates Reserve (with silver trim on the packaging), plus the three single-vineyard medium-dry wines and the medium-dry Estates Reserve are a big jump up from the 2011 vintage wines that were my first encounter with James and Andrea Frey's Rieslings. Not only are these wines totally distinctive in style – at once very pure, effusively aromatic and racy – the differentiation between the wines from the three vineyard sites is extremely clear. Anyone looking for an intense citrusy, very crisp wine is recommended to go for the Rieslings from the Coastal Range site, while anyone who wants something fuller and more juicy should take wine the floral Rieslings from the Ribbon Ridge vineyard; she/he who wants the maximum in tension and excitement must grab the mineral Rieslings from the Wichmann Dundee site. More yeasty and therefore less developed are the Estates Reserve bottlings (both blends of wine form all three sites)  which quite rightly don't get released until November. My guess is that although they will probably be the longest living of the 2013 Rieslings from Trisaetum, all of these wines are going to age for a long, long time if you can keep your hands of them. Congratulations!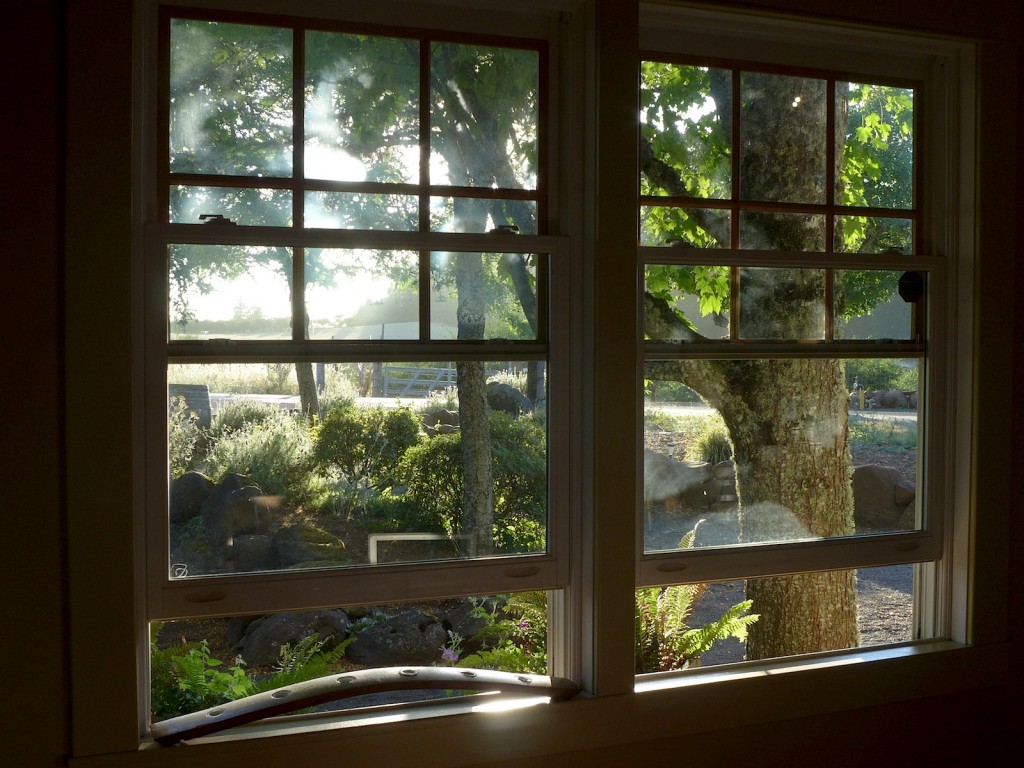 While I was in Oregon in July Janie Brooks Heuck opened a bottle of 2003 Willamette Valley Riesling, that is the regular quality wine from the last vintage which her brother Jimi Brooks made before his tragic death. It was a sensational Riesling and a sensational dry white wine by any standards, still bursting with life, at once expressive and delightful, deep and playful. That visit was the last time I'll see the tasting room at the old Brooks winery, pictured above, because construction of the new winery is now well advanced. It became necessary due to the considerable growth in Brooks' production, also its production of Riesling (their most important white wine by far). That grape is no longer an oddity, rather its one that will build the reputation of Oregon as a white wine producer during the coming years. Then the Pinot Fog will dissipate and the state's over-reliance upon that grape will finally end.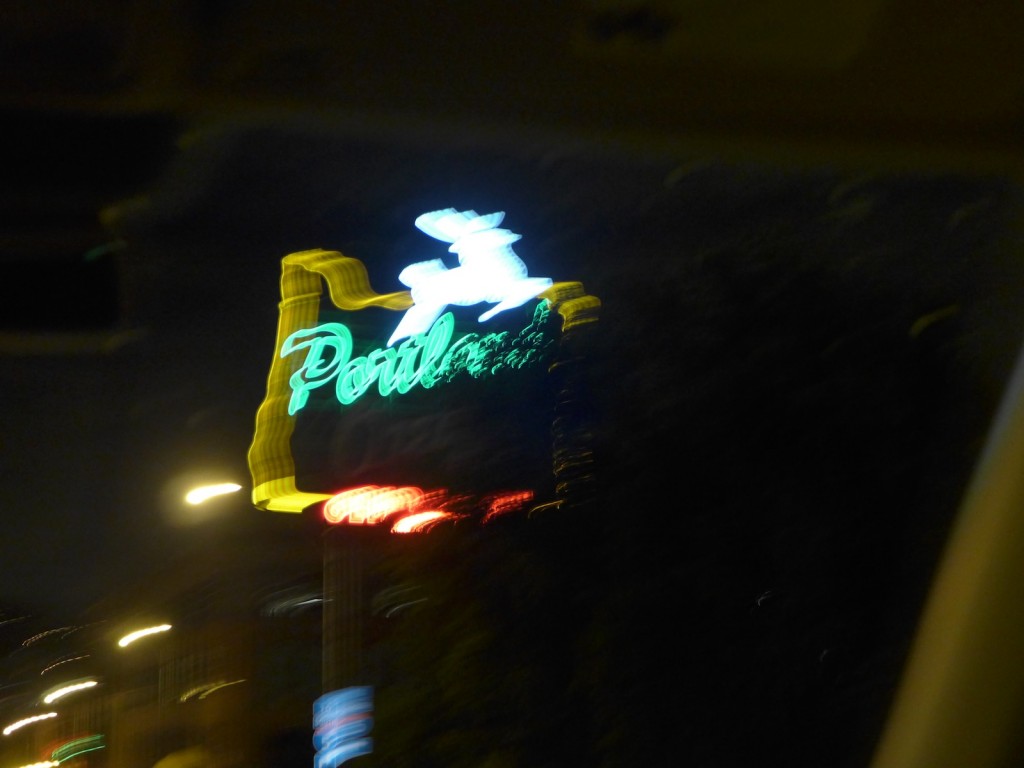 PS I shall be returning to Portland in February and at the latest my next reports on Oregon Riesling will follow then!