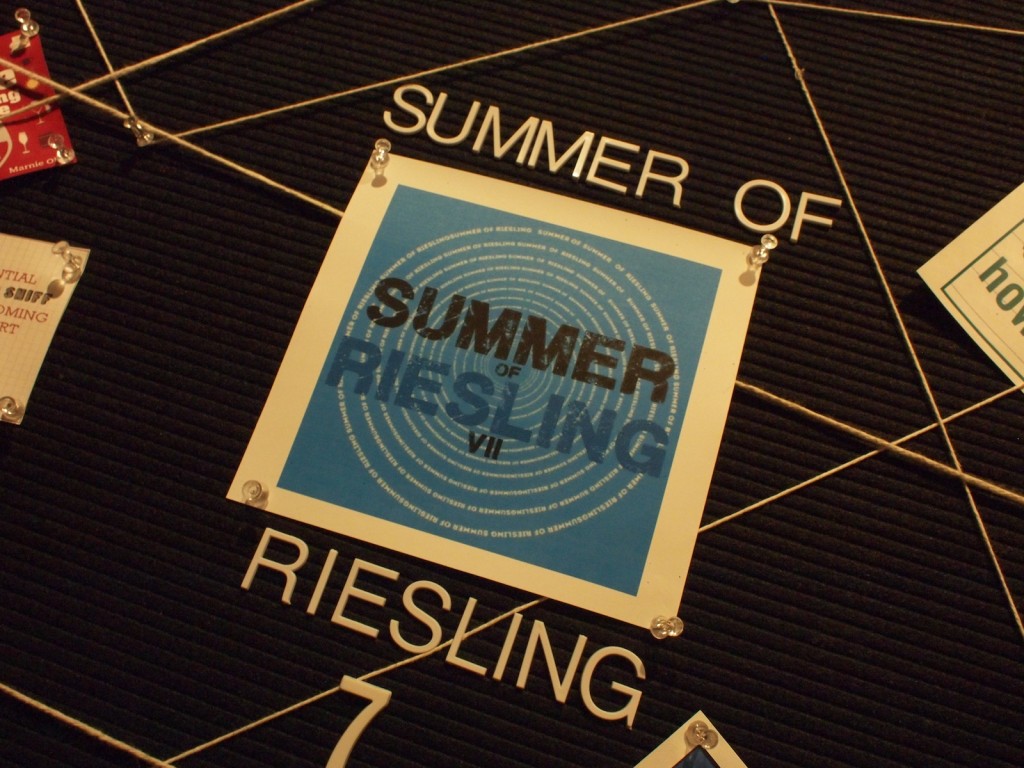 All good things must come to an end…
Yesterday evening was almost the end of the 7th Summer of Riesling festival in America. The self-proclaimed Riesling Overlord Paul Grieco did not pose in front of a banner declaring "Mission Accomplished", in fact there was no photo opportunity at all and I had to furtively snap the picture of him below with Irene Vagianos (left) of Wines of Germany USA. The central points of themodest celebration at Terroir Murray Hill, were the first NYWC screening of my WATCH YOUR BACK – The Riesling Movie (Part 1) and a magnum of the 35oth anniversary bottling of 2011 Berncasteler Doctor Spätlese from the Dr. Thanisch (VDP). The audience included several Finger Lakes winemakers, German wine importer Andrew Rich from Boston, MA and Mani de Osu of the Neodandi fashion label, now based in NYC.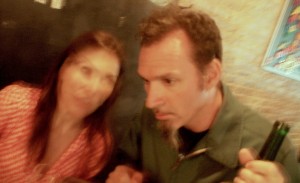 On the one hand there was the sense of an era ending. When I began work on my book BEST WHITE WINE ON EARTH – The Riesling Story (Stewart, Tabori & Chang) on February 1st 2012 the idea of the Summer of Riesling ending two and half years later seemed so absurd that I never even considered it. However, during the summer of 2012 I got to see a variety of problems with this project as it broadened its appeal and started to get watered down by half-hearted participants who just wanted to ride a wave. There were also "musical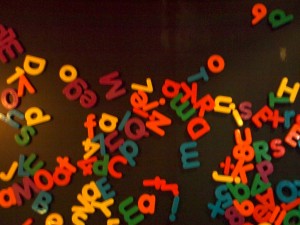 differences" between members of the "band" running it. On the other hand, yesterday evening there was also a strong sense that the cards are being reshuffled, and something new is already taking shape that will pick up where the Summer of Riesling leaves off. The Riesling Invasion in Portland, OR and the City of Riesling in Traverse City, MI both of which I was lucky to be part of showed how events tailored made to locations are the way forward.
I have been requested to provide the text of the 60 second Riesling Slam which I delivered at the beginning of each of my 12 Riesling Crash Courses during the New York Wine Riot. Here it is as: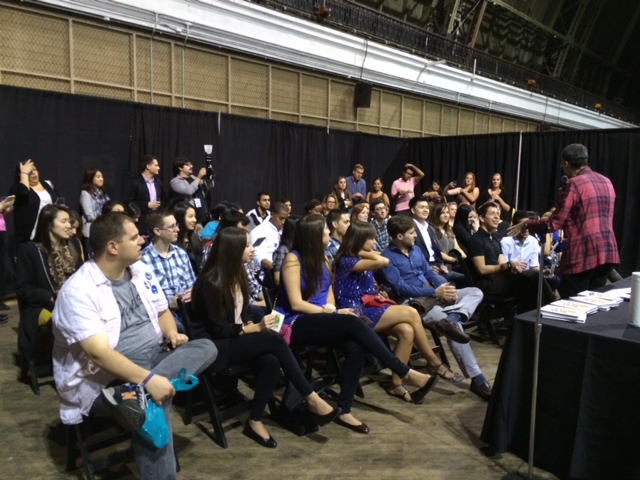 It's RiEsling not RIesling, the correct pronunciation of German-Born grape variety that gives the BEST WHITE WINE ON EARTH!!! Riesling is unique amongst all wines, white or red, in being everything from featherlight to ton heavy, from bone-dry to honey-sweet, and every conceivable combination of those things. Every good Riesling tastes of where it grew, the season which ripened the grapes and the people who made it. Seductive aromas and dazzling freshness are what give this enormous diversity of wines a family resemblance. Riesling Fan Numero Uno, Paul Grieco, says that DRINKING RIESLING MAKES YOU A BETTER PERSON. I say MAYBE. But if you drink Riesling then some of it's sparkle will surely rub off on you. MAY THE FORCE BE WITH YOU!!!
Racing against the clock here in my sun room here on West 16th Street I certainly can say all that in 60 seconds. However, I never managed it at the New York Wine Riot. Thanks to everyone who endured my attempts to do so!
For the final blast of the final Summer of Riesling in America head to any Terroir wine bar tonight, Monday, September 22nd where all by the glass Rieslings are $8 per glass during happy hour and $10 per glass for the rest of the evening. See the following link for the final thoughts of the Riesling Overlord:
http://restauranthearth.com/terrior/SoR_Final_Page_9.22.14.pdf